How many times have you decided to refurbish your home creatively but ended up with cliche designs? If the answer to this question is yes, and you have no idea where to start, your search ends here!
You all know that creating an impressive interior design that depicts your luxurious lifestyle is a bit of a headache. It needs a lot of creativity and planning before choosing the best option.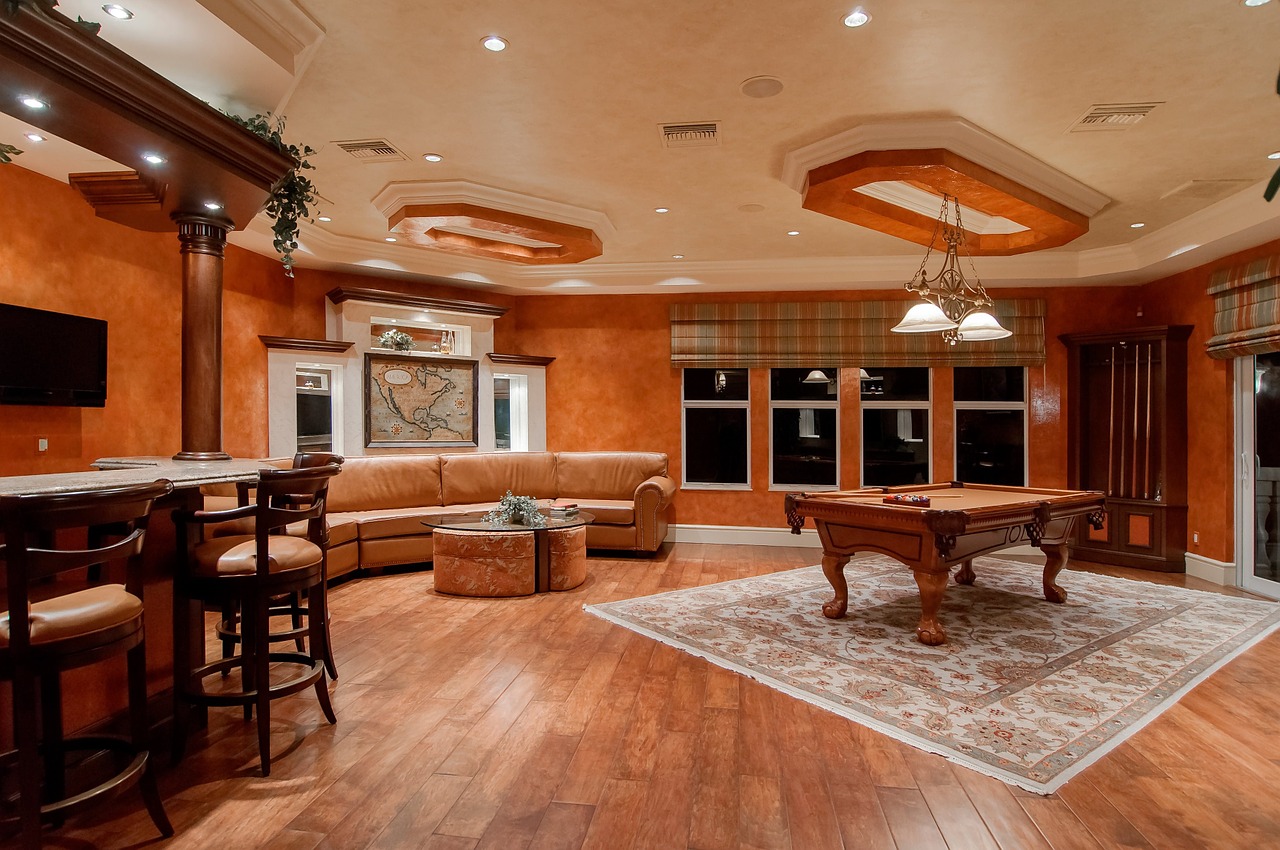 Let's get one thing clear; your home and it's interior reflects your personal sense of style. Tapping into the creative part of your personality will definitely enhance the quality of your interiors.
Do it well, and you'll end up with a happy, comfortable, and relaxed home. Do it wrong? Well, let's not get into that!
Designing your interiors is just like organizing and adding things to your personal closet. Determine what you need and want, and then plan accordingly.
Also, before choosing anything, you need to figure out your style. Do you need to give your home interiors a vintage look, or do you want to stick to the contemporary approach?
This article focuses on the modern additions you can try to enhance and glorify your home interior designs' beauty.
Think of it as the accessories for your home that can win you tons of compliments from your visitors. If you have no idea what I am talking about, keep scrolling for the insights.
Nightstands
No matter what style approach you choose for your beloved home, nightstands would never go out of style.
Traditionally, nightstands were used to keep everyday things such as hats, keys, coats, etc., at hand and organized. But not anymore!
In the contemporary world, the innovative designs and placements of those gorgeous nightstands are adding beauty to every home's interior design.
It contributes to converting your bedroom or guest room into a private sanctuary.
But how would you know what type of nightstand is best for you?
According to the interior designers, the thumb rule is to start with determining your needs.
For example, if you are a makeup junkie, you need unique drawers to keep your stuff organized.
On the other hand, if your home is technologically designed, then you might be having multiple remote controls to handle. So opt for a nightstand in which you can fit-in all those remotes.
In fact, you can also give a personal touch to your nightstands by adding picture frames, alarm clocks, or even add one of those tiny plants.
Such organizational skills would definitely impress your guests who spent the night at your home.
---
Read Also:
---
Love Seats
If you are one of those who love hosting couple's nights every weekend, then adding loveseats to your interior is your best option.
Basically, a love seat is a two-seater chair that gives a modern appearance to the furniture. And of course, it is the best choice for couples who love to snuggle, that's why it is also termed as "snugglers."
There are uncountable options for you to choose from. Select the best one that suits your needs, and you won't regret purchasing it in the first place.
Chandeliers
Interior designers define a chandelier as "a branched lighting fixture used to decorate the living rooms.
It holds a number of bulbs/candles and is installed in the room by suspending it from a ceiling." Keeping safety in mind, nowadays, chandeliers hold bulbs and not candles.
These gorgeous interior modern additions are designed to deliver an incomparable ambiance.
You can find and look for some innovative Sputnik chandelier designs here, and choose the best for your room.
Remember, if you choose a huge chandelier for a small room, it can be a bit overwhelming for your guests and the residents of your home.
It is suggested that one choose it according to the room's electrical fittings, requirements, and space/scale.
But one thing is for sure. With a gorgeous chandelier, you can easily add a touch of luxury and uniqueness to your home. Choose the one that fits the criteria and bring the best out of your decor.
Game tables
Everyone in their high school or college phase picture themselves playing foosball or poker games with their friends after a hard day at work.
Well, now that you own a beautiful home, it's time to fulfill all those game session fantasies!
 And getting a game table is the first step.
In fact, once you get a poker, foosball, or ping pong table, your friends would love to hang out with you, and undoubtedly your house parties would be a blast (figuratively).
And if the space in your home allows, you can even have your personal game room as well.
It will help you create an entertainment area for you and your friends where you can blow off some steam by playing countless matches on your very own game tables.
That's so cool. Right?
Art pieces
First of all, adding art pieces to your home's interior design will enhance your home's beauty and have a positive impact on your mental health.
Secondly, this modern decor addition is often kept on a back burner while refurnishing.
However, it doesn't mean that you need to spend thousands of dollars on a painting. But you can try opting for some creative art pieces that send out positive vibes and reflect your style.
For example, if you are into paintings or drawings, pop art is the right choice for you.
And by art, I am not only referring to paintings but also sculptures. As a homeowner, look for the one that suits your personality the best.
Otherwise, you'll end up with a weird piece of decoration that none of your guests would love.
To sum it up!
Adding modern fixtures to the interior design of your home has always been the best choice for homeowners. It helps in giving a personal touch and a gorgeous look to the place.
So, what are you waiting for? Try refurbishing your home with these amazing modern additions, and you won't regret the choice!