Everyone remembers the first time they move into a new home. The moment is filled with a lot of excitement and joy.
It is a clear sign that you are all set to welcome the new phase of life. You paid for the house, packed up all your belongings, and are all set to step foot into your new home.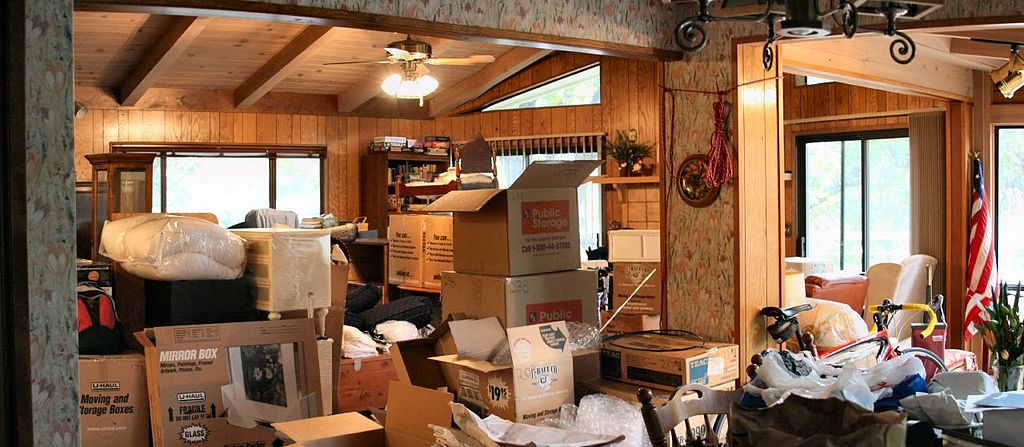 But what next? Of course, you'll be unboxing everything and start placing things everywhere in your new home.
The steps of moving in don't limit to packing or unpacking. There are so many other things to consider.
Getting familiar with the house and learning how it operates, and prioritizing the major repairs are essential aspects to focus upon.
Obviously, it will be better if you do everything right away, instead of waiting and thinking of putting it off.
So, don't worry! Here is your checklist for you to deal with your new home.
Let's begin!
Inspect Your Delivered Boxes
Imagine this, you loaded all your possessions into a moving van, and when you start unpacking, one of your boxes is missing. What will you do then?
First things first, take out your delivery list and start checking all the items as soon as they get delivered.
If you find anything missing or damaged signs, notify your movers immediately. Reputable movers and professionals work at their level best to strengthen any issues you have during or after the moving process.
---
Read Also:
---
Get Professional Help to Get Everything Cleaned
The relocation procedure is enough tiring and exhausting for the homeowners. And you wouldn't want to spend all week cleaning things up.
As far as cleaning the home is concerned, you can always contact the professionals who provide maid services and offer high-quality and personalized home cleaning services.
It would definitely take some load off your shoulders, giving you time to organize all the other things.
Utilize your time to bond with your new place and plan for the housewarming party for your friends and loved ones.
Do All the Legal Formalities
Now that you've shifted into your new home take a good look at all the legal formalities you need to do.
If you are renting your new home, make sure you've signed all the papers beforehand to avoid any hassle.
Although processing all the formalities takes time but should be on your priority list after you move in, while everything else can wait!
Also, don't forget to change your address and get your mail redirected to your new one. This way, you won't miss out on the important mails.
Lastly,
After you've done everything on this list, it is time to set up all the utilities you need. Set up the Wi-Fi, TV, refrigerator, dishwasher, gas, water heater, and everything else.
And if any repairs demand your immediate attention, don't even think of putting it off.
Thus, no matter how much you try, the moving-in process is always exhausting. But with these tips, you can easily make a priority list and give it a systematic approach.