If your family is very sporty, you might already be considering adding a small court or designated area where you can conduct your sporting activities in your backyard.
On the other hand, you might simply be trying to encourage your kids to spend more time outside. Regardless of your reasons, turning your backyard into a sports oasis comes with many benefits. Plus, this kind of project isn't too difficult to actually make happen.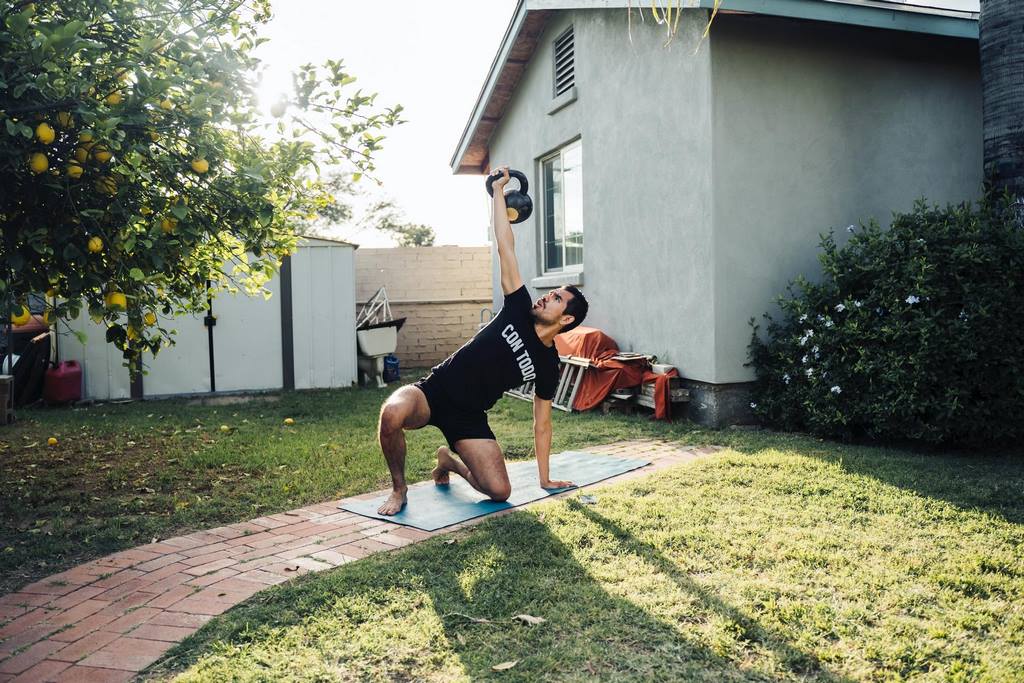 Keep on reading for some basics you'll need to consider in order to do this.
---
Read Also:
---
Decide on the Sport You Will Be Playing
The first thing you need to decide on is the sport you plan on playing the most in your yard. Of course, no one is limiting you to just one activity and you can add all kinds of equipment and gear.
However, unless you have a huge yard where you can add all of these items, you will have to strategize.
So, start by picking one sport/activity you and your kids love most. It can be basketball, soccer, tennis, volleyball, and baseball or stuff like bowling, giant chess, and swings – the choices are truly endless. Then, depending on what you settle for, you can start to plan for it accordingly.
See If You Have Enough Space
The next step would be seeing if you have enough space for what you envisioned and modifying your plans in order to fit into the backyard.
For example, in a very large yard, you can add a full-size tennis court or even a basketball court with two hoops. However, if your space is limited, you might have to content yourself with one only hoop (which is still perfectly useful).
What is more, you might want to consider some portable equipment as it is less expensive and easy to store when you're not using it. Plus, if your kids get bored of a certain activity or choose to switch sports, you will not have to redesign your entire backyard to suit.
In case you do have enough room for everything, make a layout to see what can fit where and how to best organize this project before you start.
Choose the Appropriate Ground Cover or Court Surface
You are probably aware that different types of activities require different surfaces. While you can play soccer on concrete and basketball on grass, there is a proper way to do this.
In addition to avoiding injuries, it will also allow for optimal gameplay. If you're playing soccer or hockey, you should do some research on the type of grass that is best suited for sporting activities.
On the other hand, if you prefer basketball, you will need to plan and build a concrete court for the occasion, which will naturally require more effort and funds.
For the swing and playground area, think about using rubber mulch or rubber tiles, wood chips and mulch or play sand as these additions will help prevent serious scrapes and bruises.
Purchase the Necessary Equipment
After you have decided on the surface which will best suit your needs, you should start thinking about the necessary equipment. Some elements you will have to buy before you start building your court – for example, if the hoops aren't portable, they should be installed before you pour the concrete.
The same goes for posts where you will be hanging your badminton or volleyball net. Once that is done, you can get everything else you need.
From soccer goals, hockey sticks, and bowling balls and pins to baseball gloves and sporting footwear you may need, there is a lot of gear you can invest in.
By making this space as universal and multi-purpose as possible, you'll be increasing the number of sports you can play in the same space.
Regardless of what sporting activity you opt for, having any space in your backyard where you can do some exercising is a big advantage. Not only is physical activity good for your kids and their development but for your wellbeing as well.
In addition to the health benefits, you will also be able to bond with your family and have a great, fun time together. There are many approaches to this undertaking, and if you have the space, time, and money to do it, it is is an opportunity not to be missed.