You don't need a lot of room to create a piece of paradise right in your own backyard. Even the smallest space can be a welcoming outdoor retreat for the whole family. All it takes is a little planning and some creativity.
The best outdoor spaces feel like an open-air room. Plan your garden to coordinate with the rest of your house. Keep your home decor and entertaining style in mind when designing your retreat.
A Small Garden Design Respects Your Time and Space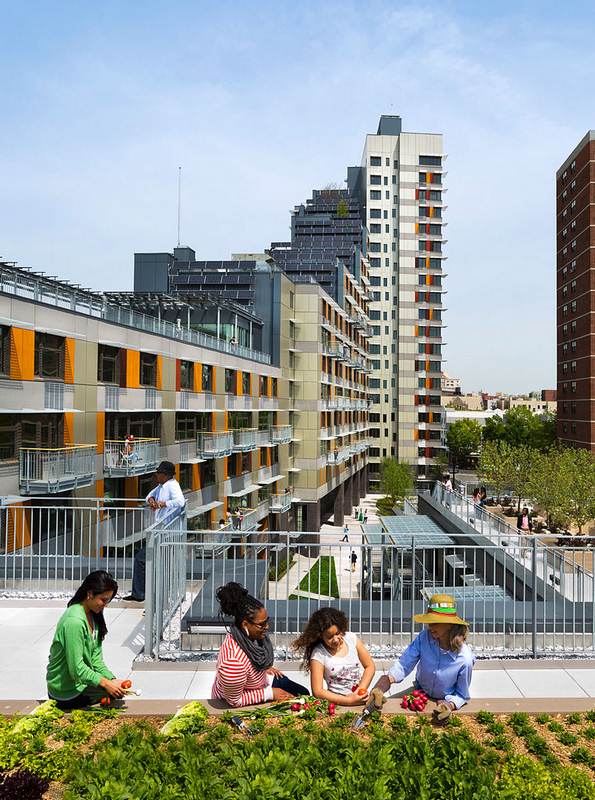 Apartment Gardens
Even if you live in an urban environment, you can still create your own little oasis. Rooftops, balconies and even fire escapes can all be transformed into pocket parks with the right plants, pots, and accessories.
You can use hanging plants and container plants to turn a rooftop or balcony into a lush oasis. Let your children paint clay flowerpots to add a colorful touch to the garden.
Use potted palms, grasses, bamboo shades or lattice to screen out unsightly views. Hang chimes or install a plug-in fountain to mask street noise.
Make sure that railings are secure and that children cannot climb over them or tumble off. Arrange chairs far from railings and make sure that children are never left unattended on a porch or rooftop.
When the season's over, move tropical plants indoors. Fill a wading pool with potting soil, sow grass seed and grow a "lawn" where kids can wiggle their bare toes.
Window box gardens also make a good project for children. Grow fresh herbs, cherry tomatoes and lettuce in window boxes. Then make a salad to enjoy the bounty of your harvest.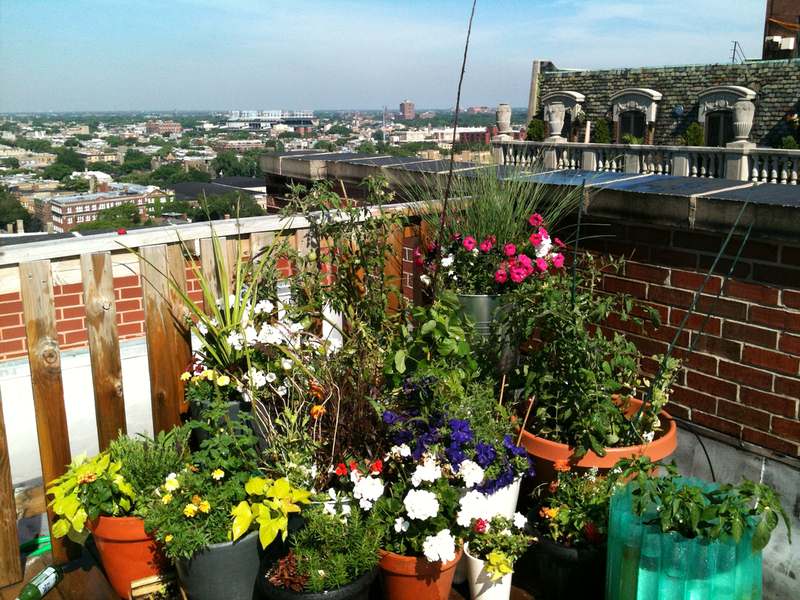 Double Income, No Time
Couples who work and then rush to pick up their children at daycare don't have much time to plant a garden, let alone relax and enjoy it. Consider maximizing your outdoor time by planting an all-white moonlight garden that will glow even after hours.
Try combining white regosa roses and lilies or bearded iris, phlox, and petunias. Use flowering vines like white clematis or honeysuckle on fences and trellis. Choose whitewashed fencing and white wicker or wrought iron furniture.
Invest in some ground lighting, tiki torches or maybe even a clay fireplace so that you can toast marshmallows and enjoy every minute of the evening in the garden. Consider stringing tiny white Christmas lights to add to the festive atmosphere of the garden and to provide some ambient lighting.
Plant a mix of perennials and annuals to keep your garden blossoming all season.
Don't forget to keep the little ones amused. A baby swing hung from a sturdy tree limb can keep a young child entertained while parents take a few well-deserved minutes to unwind in the garden.
---
Must Read:
---
Small Yard, Growing Family
Even a small yard can meet the needs of families with two kids or more. The key is making every space have a function. Think about who uses the yard and how.
Maybe the kids don't need a full-blown swing set and climbing structure. Consider adding a new element to the mix. Try hanging a tire swing, putting up an awesome tree house or building a sandbox. Invest in a small picnic table and the kids won't have to interrupt their play for lunch.
Keep the yard from being cluttered by clearly defining areas for children's play and adult relaxation. Arrange some seating so that adults can easily and comfortably supervise children. Keep furniture simple, comfortable and, most of all, functional.
---
External Link