There are so many factors that help you fall asleep faster, effective, and deeply.
Nevertheless, unless you do face mental health issues, having the perfect bedroom setup can help you.
The problem is that a lot of people miss out on the basics while making their beds. It also means that you can change the way you fall asleep by making some simple yet impactful changes in the environment.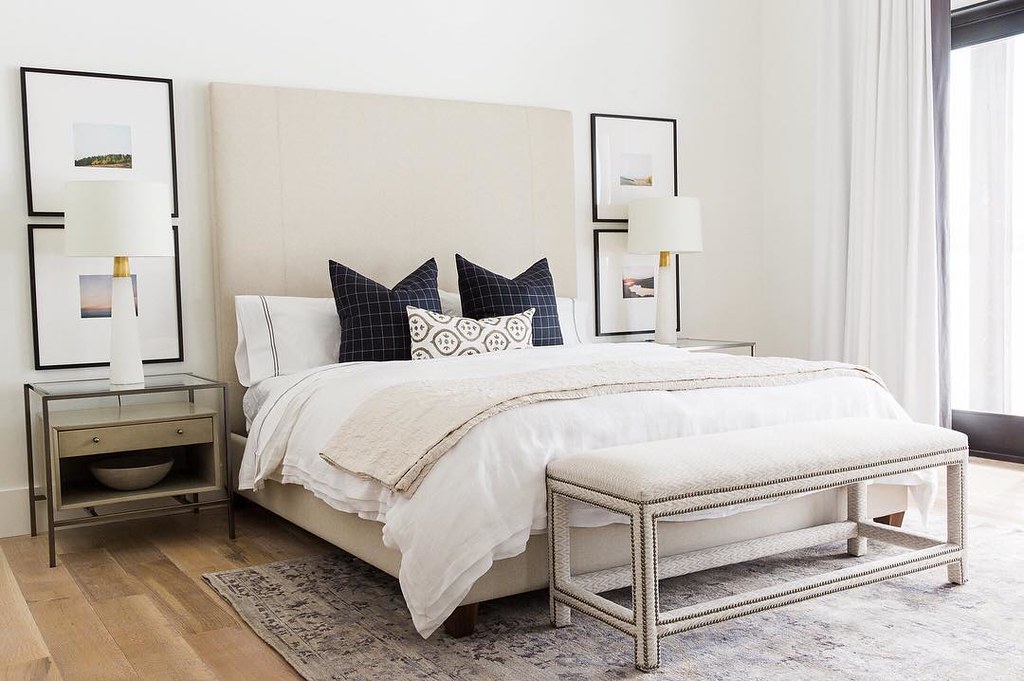 In this article, we have created a list of the best eight steps to making the perfect bed. These are general tips that you should optimize according to your bedroom and requirements.
Consider Your Audience
There are a few questions you should ask before attempting to make any bed. First, who will be using this bed? Second, are you preparing the bed for a kid? If you are indeed such a bedroom setup, decorating children's bedroom is a different affair.
In that case, you have to prioritize many other things, including kid-friendly material and designs that attract young minds. You can't stick to the minimal styling all the time, you know.
Your Best Bed
Your best bedroom should have the best bed and mattress that you can have. Since there are various bed types in the market, you can choose based on your budget, requirements, and convenience.
You may have to look into how the bed frame looks and works. If you have the wrong bed, getting the most priced mattress may not help you.
So, it's better to start from the very beginning and purchase a bed frame that can boost your sleep. You should also try different types of mattresses like latex mattresses.
Basic Protection
You should ensure the necessary level of protection while setting up the bed. Going without this protection can impact not only the health of the mattress but also the comfort while sleeping.
Another useful method you can follow is purchasing a mattress pad from a trusted brand.
You should also choose the bottom layer and top sheet based on the type of bed you have chosen. As you may probably know, you can't select a random product and expect it to fit.
Duvet and Comforters
Duvet and comforters are two things that can improve the quality and length of the sleep you get. However, they also help you in creating an impressive bed environment in the long run.
The only condition is that you should be a bit more careful while picking the duvet or comforter from the market.
Experts suggest that you should go for light colors that can make your bedroom bright. Alternatively, you can check out some of the flexible lighting options in the market.
Care for Lighting
Lighting is something that can make or break your sleeping pattern. So, before you set up your bed, you have to ensure that your bedroom has a good lighting setup to go through the different scenarios.
For instance, if you like an ambient light setup, you can purchase lights and accessories accordingly.
Nowadays, you can find products that emit light that is safe and suitable for sleeping as well. While this is an optional thing, you can improve the overall mood in a second.
Get the Best Pillow
You don't want us to tell you about the importance of pillow when it comes to your sleep, right? As it goes without saying, there are so many types of pillows in the market right now.
If you don't have specific needs, you can randomly select a pillow and start using it.
However, if you have issues like snoring or neck pain, you can choose from a variety of pillows that make use of memory foam, among other materials. You should also pay attention to the color of the pillow.
Regular Washing
We hope this isn't anything new to you. Regardless of how expensive your bedding material is, you have to wash the product for longevity and your health regularly.
That is why you should purchase a washing-friendly bedding material in the first place.
If you are a messy person, you likely need to wash the items more often than others have to. In the end, though, this part of making the bed isn't something universal. You get to choose what happens.
Worthy Upgrades
If you want to have the best bed setup for an extended period, you have two choices. The first option is to get one of the most advanced and expensive material that is future proof.
The second option is to choose products that you can easily replace and upgrade.
The same can be said when it comes to buying furniture and setting up at your home. Therefore, you have to choose between all these to prevent issues in the future, with regards to quality as well.
The Bottom Line
We think these steps can help you make the perfect bed and allow the bed to remain the same over time. Do you think we missed something? Do let us know through the comments.