Inflatables provide the best playground for all kids. Your child and his/her friends can have a great time playing in it.
They can climb, bounce and slide and also stay safe inside a bounce house. Bounce houses need to be examined well before allowing children to get in. It is essential that bounce houses possess in-built inflatable safety rails and posts.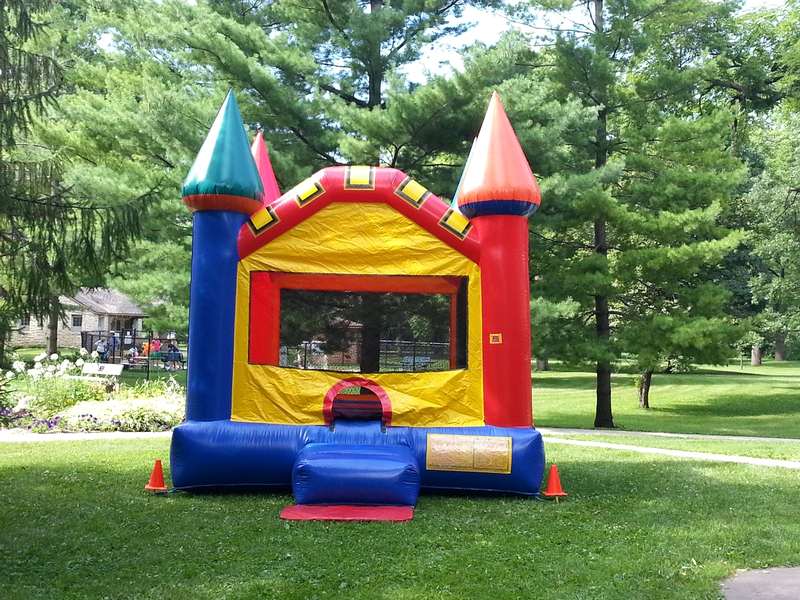 Bounce House Parties, Why do Most Children Love It?
Are you planning to throw a kid's party? If yes, ensure you say yes to a bounce house rental company that provides you with the best choices. To know more, you can visit mybhr and decide better.
There are many reasons why kids love a bounce house party! The important ones are as follows:
---
Read Also:
---
Fun Time with Their Friends
You will surely invite your kid's friends from school and the local playgroup at a bounce house party. And since most of these kids will be playing inside the bounce houses, your kid will have a great time with their friends. You can have about three to four bounce houses based on the number and age of the kids attending the party.
A bounce house generally is elaborate. And the majority of inflatable houses of residential-size will add in a certain number of kids at one time. When kids start to compete with others, that's where the problem begins.
Here you need to get a little organized. When one child rests, the other can walk in and have his/her share of fun. That way all the kids can enjoy their time inside a bounce house.
A Merry and Vibrant Appearance
Kids love anything bright and beautiful. They love the thought of prancing about inside a vibrantly colored, big bounce house. The modern-day manufacturers design these bouncers in a wide range of attractive colors, that's eye-catching. Initially, the bounce houses used to be of square or circular shape.
Today, you have the chance to customize a bounce house in multiple themes. You can select from the birthday cakes, animals and the bouncy princess castles as well.
Furthermore, you can have access to the cross-promotional bounce houses that feature favorite movie and animated characters. The bounce house today can cater to a child's imagination beautifully.
Allows Kids to Play Games Inside the House
It isn't necessary that a bounce house party only comprises of some random, directionless jumping and bouncing around. You also have the option to play exciting games. Today, you can have access to several playground games that gets exciting inside a bouncy castle.
Imagine kids playing "Marco Polo" inside a bounce house. It will put an end to the random and mindless bouncing around and allow children to focus on a game. Also, your kids need not worry about the bumps, getting injured with skinned knees and other bruises. The ground is cushion-like soft. Additionally, the padded sides help to act like a safe boundary encompassing the play region.
Reasons, why kids love bounce castles and houses, are endless! However, if you want your kids and his friends to have a good time at a children's party, don't miss out on a bounce house. It's worth your investment.