There's coffee and then there's Espresso, the finest of them all!
If you're a coffee aficionado, you probably like to have your cup of espresso a certain way and you would definitely know where and how to get the best cup. The rich, bold taste of a fine espresso shot is probably your start to a productive day.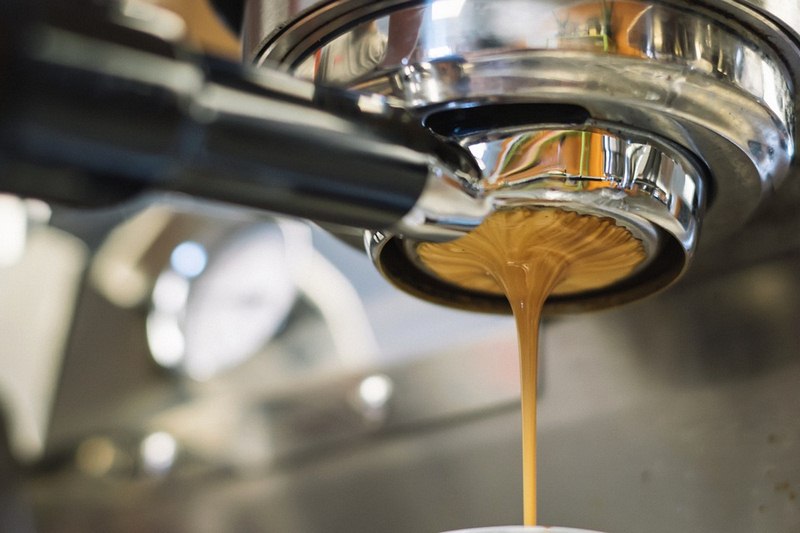 Espresso is prepared with high-quality coffee beans and brewed through a process producing intense flavor. A high-quality shot also comes with a layer of delectable foam on the top called crema that can also be mixed with other ingredients to make a variety of espresso drinks.
How to Buy the Best Espresso Machine for Your Home
So, if you've finally decided to get an espresso machine at home, make sure you do enough research on what suits your needs the most. With such a diverse market of kitchen appliances out there, buying an espresso machine can be downright intimidating.
The key to buying the right espresso machine is asking yourself what your needs are. Get high-quality espresso machines and coffee grinders from Mahlkonig at UAE ekuep. This guide can help you find what you're looking for.
Questions to Ask Yourself:
Do you plan to make other drinks besides espressos?
How many people are you making for?
What is your budget?
How often will you use it?
Do you like to grind?
How much control do you wish for in the making process? Are you looking for high-tech bonus features?
Other Factors to Consider:
Easy to Clean
Easy to Use
Quality of Build
Types of Espresso Machines Available:
Semi-Automatic
Super-Automatic
Manual Lever
Capsule or Pod
Semi-Automatic
The most popular and the most commonly used espresso machine is a Semi-automatic one. It comes with an electric brewing pump. Semi-automatic machines are not operated fully automatic and still give you a high-level of control.
Although the boiler temperature can be automatic, it does give you control over the pump, allowing you to switch off the flow of water during espresso extraction if you want it to be stronger.
Some key points to remember about this machine are:
Relatively easy to use but also has manual intervention.
Efficient for large gatherings or commercial use also.
Takes some practice to produce the authentic, perfect cup of espresso with a thick crema.
Comes with brewing flexibility which means that you can use any espresso coffee and change the grind fineness, ground coffee volume and pressure to get your personally desired results. Most semi-auto machines allow pre-ground espresso and ESE style paper espresso pods as well.
Requires more cleaning time than manual and capsule/pod machines.
Takes less counter space, some newer models can be even more compact in size.
The process can range from $100 to $400 although there are a lot of good ones on the market getting into thousands. The plus point is that even the lowest priced pump machines give you restaurant quality, authentic espresso if you know how it's made. Fortunately, with a little more bucks added, you find more rugged construction, higher style, and possibly more features.
Super-Automatic
Super-automatic espresso makers are high-tech machines that give you a cup of espresso at the touch of a button. It comes with a built-in coffee grinder and brewing mechanisms that can grind coffee beans, fill and tamp the filter basket, brew a specific volume of espresso then dump the used coffee grounds into an internal waste container.
It can also froth the milk if you are willing to prepare other drinks like cappuccino or latte using either a steam wand or automatic milk frothing system depending on the model.
This machine is ideal for you if you don't want to do any work and if you're not too concerned about the intricacies of the flavor. It will save a lot of your time if you drink many cups of espresso throughout the day.
Each cycle usually takes a few minutes only.
Some key points to remember about Super-Automatic machines are;
Most easy to use, does not require any practice or skill.
Produces good quality authentic espresso but is usually known for not brewing an espresso as thick and creamy as a good semi-auto machine.
Has lesser brewing flexibility but varies with every model in features/adjustments, such as the ability to adjust the grinder fineness, brew volume and water temperature. Some machines use only whole espresso beans, while others can use pre-ground espresso as well.
Requires more cleaning time than manual and capsule/pod machines.
Takes more counter space than semi-auto machines. Some compact sizes are also available.
Prices are higher than semi-automatic machines, ranges from under $400 and up. You can find more features and adjustments as price increases.
Manual Lever
A manual lever espresso machine is best for those who love to get fully involved in the process. Manual espresso machines bring back old world style and require professional skill to create exquisite espresso. They are recommended for coffee aficionados and hands-on espresso purist who are willing to invest some time and experiment.
Manual lever espresso machines give you all the control of making a shot of espresso. Preparing a perfect espresso shot manually is very rewarding and with practice and determination, you can master this art.
The prep process is pretty straightforward. You have control over all aspects of preparation like espresso bean quality, grind fineness, tamp pressure and manipulation of the brew lever (rate and timing).
 Key Points to Remember:
Not easy to use. Recommended for baristas and connoisseurs. Requires research, practice, and skill to create the perfect cup.
Only fine ground espresso is required for a manual lever. Good for those who wish to grind their own espresso.
Easy to clean. Just pull the components apart and wash them.
Manual espresso makers are attractive and look good as a decorative item too. Takes very little counter space.
Expensive, but known to last for a long time. Price varies from under $800 and up.
Capsule or Pod Machine
Although best suited for offices and restaurants, Capsule espresso machines can also be used at home if you are always on the go. These machines offer ultimate convenience. You just need to insert a pre-filled ground capsule into the machine and it gives you a rich, thick delicious espresso.
Many capsule espresso machines are also capable of preparing cappuccinos and lattes as they are equipped with a steam wand or automatic milk frothing system.
Key Points to Consider:
Easiest to use. Requires no practice or skill.
Although it does not match a semi-automatic or manual espresso machine in terms of quality and taste, it's hassle-free build and convenience makes it very popular.
Incredibly simple to clean.
Capsules machines usually create excellent espressos with a diverse variety of Italian brands and blends available.
Each machine requires a specific type (size/shape) of the capsule remember to consider the availability of brands and blends you prefer before buying a machine.
Sizes can differ a lot in every brand and model. Some can be very compact, while others can be quite large.
Not very expensive, prices range from $100 and up.