With the world shut down, and lives temporarily paused, increasingly people have been looking at finally getting round to those do-it-yourself home improvement projects that have been squirreled away.
Whether it's repainting the living room, remodeling the bedroom, or building furniture, the extra time on our hands has allowed us to complete the things we said we'd do but never got round to.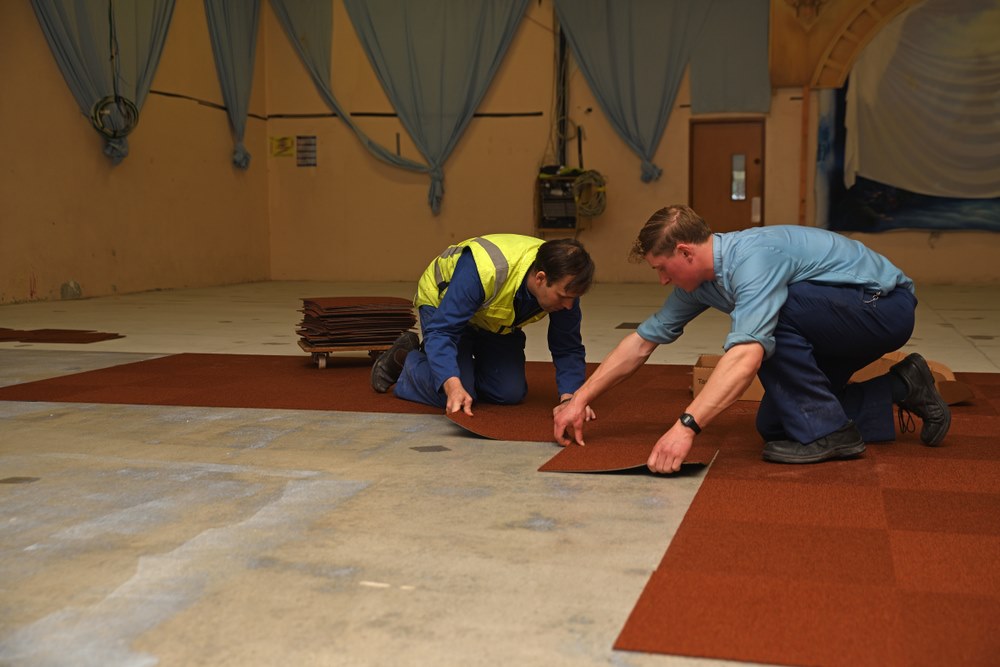 Home improvement is big business on its own, but the enforced lockdown mandate has taken things to a different level, and DIY chains Home Depot and Lowe's have reported a big increase in sales during 2020.
One project that might still be outstanding is to change the carpet – something which can prove tricky to lay.
Carpet tiles can be a great alternative to wall-to-wall carpet, but just as easy to maintain, and can be applied to any surface. It might be that you're wondering how to lay carpet tiles, but the application process is just as simple and makes for a fun do-it-yourself project.
Why Should I Choose Carpet Tiles for My Home?
Although typically you will have seen carpet tiles applied in places like your office, there are several reasons why carpet tiles would work in a domestic setting.
For instance, carpet tiles are durable and hard-wearing, owing to the necessity to handle a lot of traffic in a commercial environment. Although this will be more than expected in a domestic environment, carpet tiles often have enhanced stain protection – so if you've got kids or a pet, tiles can be a good choice.
They're also more customizable, giving the chance to let the creative juices flow do design a bespoke pattern.
Carpet tiles are also easy to replace rather than wall-to-wall carpet. If a tile needs replacing, it can simply be lifted and swapped with a new one. This means that tiles will last longer.
Tiles are also better for indoor air quality, as they're thinner and low pile, meaning less dirt gets trapped. This makes them a great option for people who suffer from allergies.
---
Read Also:
---
What Surfaces Can Carpet Tiles be Applied to?
Carpet tiles can be applied to a wide range of surfaces, although all subfloors are different and need to be smooth prior to application.
They can be fitted to plywood and floorboards and are done so with a special adhesive which allows tiles to be lifted and replaced if necessary, whilst retaining tackiness for future use. It is also recommended that floorboards are level with only minute gaps between them, and plywood can also be applied to line the floorboards prior to application.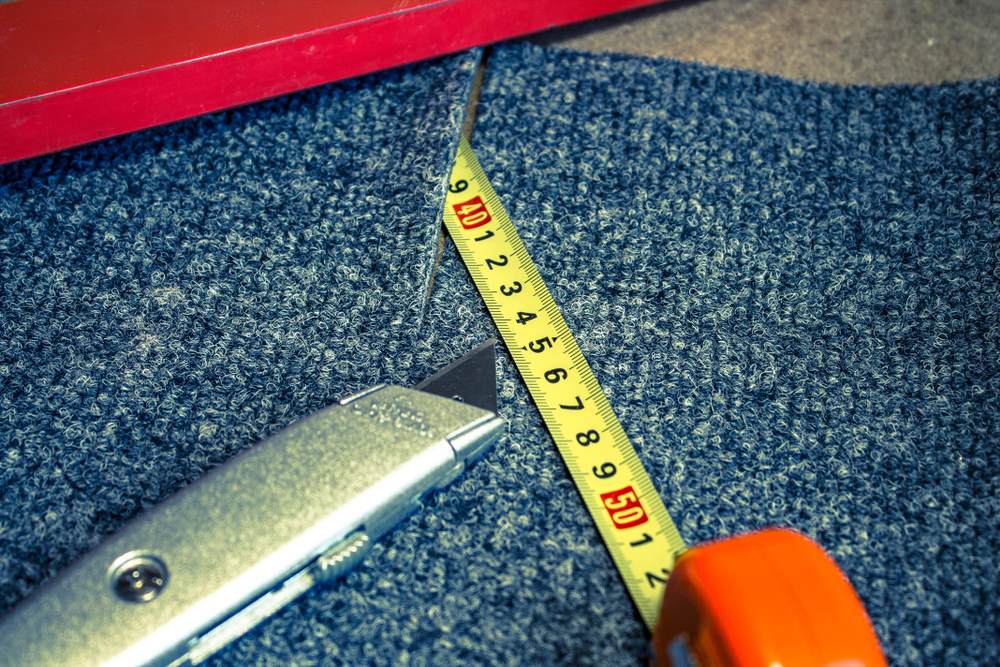 Carpet tiles can also be fitted to hardwood flooring, as they're smooth enough to do so. But if your hardwood flooring isn't stuck down and floating, it would be advisable to remove the flooring beforehand.
Some adhesives can also irreparably damage hardwood flooring, so it might be advisable to apply a protective membrane to the flooring beforehand.
Although tiles can be applied to most subfloors, there are some exceptions that would be found at home. For example, tiles cannot be applied to sheet vinyl flooring and vinyl tiles, as the glue used in the application process will not work as intended.
Additionally, it isn't possible to apply carpet tiles on top of the existing carpet, owing to the softness of the carpet – the tiles wouldn't lie flat on top.
In all of these cases, it is advised to remove the existing flooring, strip back to its subflooring, and apply the tiles that way.
So long as your subfloor at home is compatible with the tile, and so long as it's flat and level, the application process should be simple and straightforward for any do-it-yourselfer.