The days are gone that you will get ultimate clean-up using home vacuums for wet carpet. Because they are pretty basic and give you the hard time while cleaning.
Thankfully a perfect shop-vac with all essential kits would be unforgiving to any surface and more importantly they work like magical wands on wet carpet.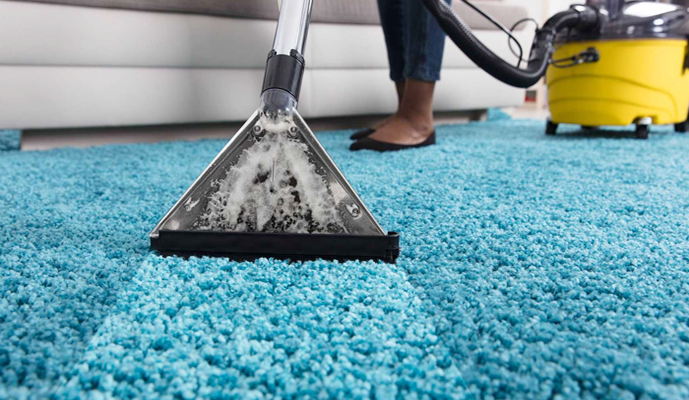 Here is why today we will share all the hacks about how to use a shop vac on wet carpet. After reading between the lines of this article, you will educate yourself and thus, get your hands on shop-vac.
Besides, you will know to take the preparation of simple dealing before applying it as well.
What is a Shop Vac?
A Shop-Vac is the most immersive tool that works great on wet carpet. When it is high time for vacuuming your house, backyard, and even if the vehicles packed in the garage, then an ideal Shop-Vac would be the ultimate bait.
It is large, powerful, and all-including attachments. Therefore, it can weigh almost every type of debris, dust even some tiny shape of attachments can lift up small-sized debris as well. Moreover, these types of vacuum can be used both for indoor and outdoor cleaning.
Once you delve into them, you will get to see this type of vacuum comes up with sturdy material, mount up features with the wall, large tanks, blower to blow and thus give you the better privileges indeed. That being said, it has also access to deal with your wet carpet as well.
How to Clean Wet-Carpet with a Shop-Vac?
Finally, we come to the segment on the process of wet-carpet clean-up using a Shop-Vac. We will guide you from the beginner level to the advanced one. So start from below to know how it has to be done?
Empty Your Room
Maneuvering your shop vac would be easy and fast once you prepare the wet carpet before cleaning up. The first and foremost thing you can do is to empty your room.
Therefore, you can easily run the Shop-Vac and allow you to do the entire carpet cleaning. During emptying your room make sure you won't scratch or cause damage to the carpet at all.
To make sure of it, you can keep aside the whole carpet after bending it. Taking proper caution will save your time and effort both.
Take Care of Your Surface
The wet carpet basically dampens the surface, we know about it. Moreover, you may pour water on it for a thorough cleaning. Hence, we recommend you to put an under layer inside of it so the flooring won't get dampened.
If you won't put it then you will be facing water damage to your flooring. To do so, you can use the secondary carpet or some object which is water-resistant.
Use Stain Remover
You will need to get your hands on the stain remover. The Shop-vac may not evenly effective on every surface to some extent. To get the maximum performance, we ask you to apply it before vacuuming.
Aside from the application of stain remover, we recommend you water on the carpet as well. Because the vacuum won't do it for you. These are the manual process and preparation before using a Shop-Vac.
By the way, don't forget to go through the carpet manufacturer instruction. Over there, you will get to know some of the chemical components which will cause harm to the stain remover.
Besides, some ingredients also cause discoloration of your carpet. Keep conscious about applying bleach as the more extent you will use the fibers of the carpet will be weakening over time.
Get Ready Your Shop-Vac
Using the best wet dry vacuum for home turns out ineffective and somewhat sloppy when you don't know how to utilize it.
Do you learn how to use your shop-vac before cleaning? Well, shop-vac is not that easy to maneuver your home vacuum cleaner. Therefore you need to know some hacks to utilize the Vac.
Here are some tips and tricks to use your Shop-Vacs:
During clean-up, you need to slap on the handle frequently to loose-up the dirt
Clean your filter by blowing it using the compressed under minimum pressure.
Ensure that your shop-vac won't get coated under dust so it is important to clean the hose.
Applying Carpet Cleaning Solutions
Finally, you come to the last phase of wet carpet cleaning. Since you have maintained the previous instructions so now on, things would be getting easier for you. Here you will pour the cleaning solution afterward you will gear up the Shop-Vac and use the wet section or attachments.
Try to use the tool evenly over the carpet so you will find them generous. Before that remove all the solutions using your own hand. Since the shop vac itself won't disperse it evenly so you need to do so.
The job of shop-vac would be sucking up the water and ensure proper cleaning with drying it up. The wet and dry both segments will become in action, in this way.
Final Words
Hopefully, you have done everything that you should need to do. The soaking, scrubbing, and cleansing part have many phases and if you follow them accordingly then you can manage to cut many hassles. Moreover, some hacks also lie on your shoulder which you will find in the real-time cleaning experience.
Make sure you will empty the room, put the underlayer beneath the carpet, and evenly pour the cleaning solution. Afterward, you will get the maximum result using an immersive shop-vac.