A water leak isn't just a minor inconvenience; it can wreak havoc on your home and finances if left unaddressed. The insidious nature of leaks means they often go unnoticed until the damage is extensive, resulting in costly repair bills.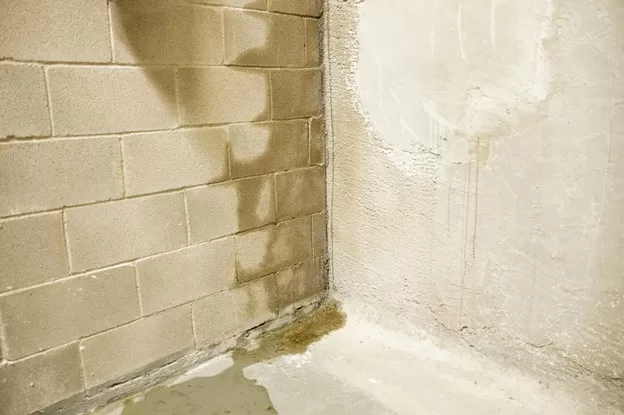 In this blog, we'll guide you through the steps to detect a water leak in your home early on, allowing you to take swift action to prevent potentially disastrous consequences.
By understanding the telltale signs and implementing preventive measures, you can safeguard your home and wallet from the financial burden of extensive repairs or replacements.
Spotting a water leak earlier can make all the difference in preserving your home's structural integrity and avoiding a hefty repair bill. We'll discuss common signs of a hidden leak, such as unusual spikes in your water bill or mold and mildew.
Furthermore, we'll advise you on when it's time to call in the professionals, ensuring that you receive expert assistance when needed and ultimately saving you from the headache of costly repairs. Don't let a water leak spiral out of control—stay informed, take proactive steps, and protect your home and budget.
How To Detect a Water Leak In Your Home
There are a few key signs that you can look for to help detect a water leak in your home. One sign is if there is an increase in your water bill, especially during times of the year when you're not using more water than usual. Here are a couple of ways you can detect a water leak:
Checking The Water Meter
The first step in detecting a water leak is checking your water meter. This can be done easily by turning off all the taps and appliances that use water (such as washing machines and dishwashers) in your house and then noting the number on the meter. After 15 minutes, check the number again. If it has changed, there could be a leak somewhere within your property.
Outdoor Or Underground Leak Symptoms
If you suspect an outdoor or underground water leak, look out for any wet spots around the property where there should not be any moisture present.
Also, keep an eye out for any sudden changes to your garden beds – such as lush green patches over dry soil – which could indicate a hidden underground pipe breakage due to tree roots or other external factors.
You may also notice strong odors coming from certain areas outdoors, which is usually indicative of sewage leakage from broken pipes underneath the ground surface.
---
Read Also:
---
Interior Leak Symptoms
When it comes to indoor water leaks, look out for mold or discolored patches on walls and ceilings, which may indicate dampness caused by leaking pipes behind them.
You may also experience unusually high water bills without much change to your family's usage habits; this could mean that a hidden pipe is dripping away gallons of precious H2O without you knowing!
In some cases, running toilets that won't stop flushing are a common sign of an internal water leak gone unnoticed – these types of leaks are often found around toilet cisterns due to faulty flush mechanisms or old sealants wearing away with time.
When It's Time to Call A Plumber
Unfortunately, many of these signs related to indoor and outdoor leaks are hard to spot until serious damage has already occurred – this is why you might find you'll need a licensed plumber to help find and repair your plumbing leaks before too much deterioration sets in and can save you from costly repairs down the line! A good plumber can help find and fix water leaks in your home.
Professional plumbers come armed with specialized detection equipment, such as cameras, that allow them to locate potential problem areas quickly and accurately so they can diagnose and provide solutions accordingly.
It's best not to try and fix leaks yourself unless you have plumbing experience – instead, call in the experts who know exactly what they're doing!
Detecting whether there is a water leak inside or outside your home doesn't have to be difficult if you know what signs to look out for!
With regular checks of your water meter and being aware of any changes outdoors or indoors, you should be able to spot any potential problems before they become too costly down the line!
However, if you do find yourself facing more serious issues with leaking pipes inside or outside your property – always remember that calling in professional plumbers equipped with specialized tools may be necessary for accurate detection and repair of such problems. That way, you'll save yourself time and money by avoiding costly repairs later on down the track!