Homeowners seeking to improve the energy efficiency and comfort of their homes are increasingly turning to foam insulation roll as an effective and long-lasting solution.
Spray foam insulation offers a number of benefits for the homeowner, such as providing a complete air seal, eliminating air leakage, and providing superior insulation value.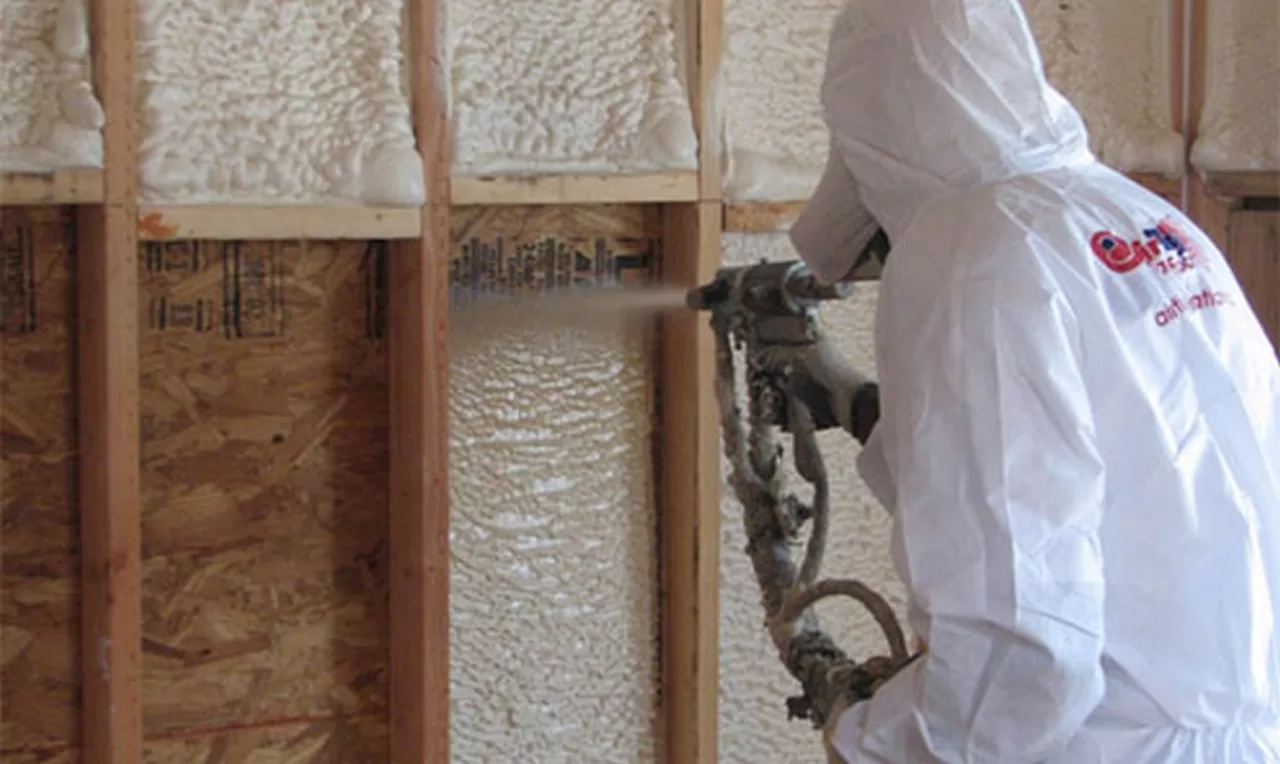 Additionally, spray foam insulation can reduce the amount of energy used for heating and cooling by creating a more efficient thermal boundary in the home.
In this blog post, we will discuss the various benefits of spray foam insulation and how they can help you achieve a more comfortable, energy-efficient home. We will also provide tips on what to look for in a spray foam insulation contractor, and how you can choose the right contractor for your project.
Finally, we will discuss the cost considerations of spray foam insulation, and how it may be a cost-effective option for improving energy efficiency in your home.
1. Superior Energy Efficiency
Spray foam insulation is one of the most energy-efficient options for your home. Spray foam expands to fill every crevice and void, providing a seamless and airtight protective layer for your home.
By eliminating air movement between your home and the outdoors, spray foam insulation helps keep your home cool in the summer and warm in the winter. This can result in significant energy savings over the course of a year and can also help improve the overall comfort of your home.
2. Long Lasting Durability
Another major benefit of spray foam insulation is its durability. Unlike traditional insulation materials such as fiberglass, spray foam insulation lasts longer and provides superior protection against moisture, air infiltration, and mold.
Spray foam insulation has been known to help reduce energy bills by up to 50%, and it also helps to reduce sound transmission, making your home quieter and more comfortable.
In addition, spray foam insulation is fireproof, and it can help protect your home from extreme weather conditions, such as high winds and heavy rains.
---
Read Also:
---
3. Cost Effective
Spraying foam insulation is cost-effective when it comes to heating and cooling your home. The foam creates an airtight seal that prevents air from entering your home, reducing the amount of energy needed to maintain a comfortable temperature.
This can lead to significant savings in your energy bills throughout the year. Additionally, the foam insulation will last for many years without needing to be replaced, making it an economical choice for protecting your home from extreme temperatures.
4. Easier Installation
The fourth benefit of spray foam insulation for your home is easier installation. This type of insulation is applied as a liquid, which quickly expands into foam. The foam then hardens, providing a secure and airtight seal.
Unlike fiberglass insulation, it does not require cutting or fitting and can be sprayed directly into the areas you need to be insulated. This makes it easier to install and does not require much time or effort, making it a great option for DIYers. Plus, it is a great way to quickly and easily insulate any space.
5. Improved Indoor Air Quality
Spray foam insulation provides superior insulation and air-sealing capabilities that help you keep your home comfortable all year round.
But, did you know that spray foam insulation also helps improve the air quality inside your home? The air-sealing properties of spray foam insulation prevent air leaks that allow pollutants, allergens, and other irritants to enter your home.
As a result, your indoor air quality will be significantly improved. This is great news for anyone who suffers from allergies or asthma, as it can help reduce exposure to indoor allergens.
In conclusion, spray foam insulation is a great way to improve the comfort and energy efficiency of your home. It will reduce your energy bills, improve your indoor air quality, and provide an effective barrier to the elements.
It's also easy to install, requires little maintenance, and can last for decades. With spray foam insulation, your home will be more comfortable, energy-efficient, and cost-effective.