Home renovations require a substantial budget, time, and lots of patience. Fixing an old or abandoned house requires even more maintenance work. This includes both historic houses and those that have been built over 40 years ago.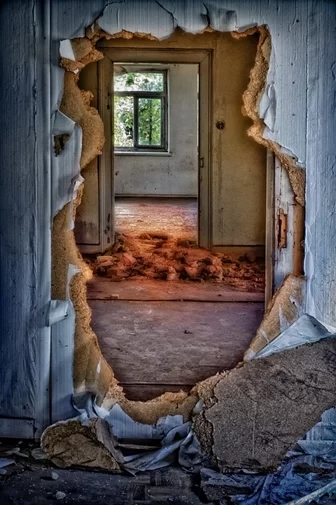 Outdated electrical wiring/components, weak roofing, and chemical-laden materials are just some of the problems you will have to deal with. While most problems arise due to the property being too old, others may be troubling as your house fails to meet standards and construction codes.
If you're wondering how to sell an abandoned property or how to restore a house, we shall look at some important things you should consider before you dive into maintenance work.
Why Invest in a Fixer-Upper?
Looking for a perfect house can get quite challenging. Acquiring an old home that acts as a blank canvas for creativity can be an exciting option. Breathing life into a fixer-upper or old home can be taxing but is surely a rewarding experience.
Once complete, it can be sold, rented, and even used as a family home. The best part about old home renovations is finding hidden architecture and unique features that make your house different from the rest.
Older homes come with smaller price tags and are not as much of a burden on your pocket.
Some buyers are willing to sell off interior decor, fixtures, and furniture along with the house so you can find a great deal.
Fixer-uppers are perfect for home builders that have just started their careers and are looking for opportunities to practice.
Renovating an old home can make you a great profit, especially if you bought it for cheaper. Maintenance raises the prices back up.
An old house can be a great family home too.
---
Read Also:
---
6 Things to Know Before Starting Property Renovations
Now that you know why investing in a fixer-upper can be beneficial, let us look at six things you need to consider before jumping into maintenance work:
Mold and Mildew Spread
Moisture issues are common in old homes. Any flooding, water damage, and pipe leaks that were not attended to may cause this. Moisture means mold or mildew is most likely present in dark places, basements, and attics.
Humidity or the house being near the sea raises the chances of mold and mildew spreading even higher. Even though mold and mildew can cause a lot fewer problems compared to the presence of asbestos or lead, it is still quite harmful.
Not only do mold and mildew lead to rots and unpleasant odor, but it is also harmful to those with asthma, allergies, and other respiratory issues. Mold grows fast, and it is unlikely that it will go away on its own. Therefore, it must be eliminated if you spot mold/mildew while renovating.
If the mold and mildew are not widespread, you can clean them yourself. However, hiring a professional is your best bet if the spread is too great. Do not paint over mold or cut out drywall where growth is widespread, as mold can easily become airborne. The spores can lead to the spreading of mold in other areas.
Mold and mildew should be removed using a bleach or hydrogen peroxide solution. Make sure to wear a mask, eye protection, and gloves. Keep the area ventilated with a box fan or open windows as you carry out the cleaning process.
Toxic Walls
Older properties often contain dangerous substances because some construction materials were not known to be harmful previously. Even though construction remains safe, renovation and demolition put everyone at risk. Any damaged surfaces can release these harmful substances into the air, which causes a huge problem.
Homes built before the 1980s often contain asbestos in the form of floor tiles, textured paint, steam pipes, and even spray-on insulation. Ripping up these causes asbestos to leak into the air, risking lung damage to residents and workers.
Lead paint can also be dangerous. The EPA (Environmental Protection Agency) estimates that around 87% of homes built before the 1940s and a few of those made between 1960 and 1978 used lead paint. Lead can cause physical/mental issues in both pregnant women and kids.
Get professionals on board when dealing with toxic substances like asbestos or lead.
You can test for asbestos using a kit, but ensure you have a respirator and the correct safety gear.
Lead paint can be painted over with new paint that does not contain lead. However, peeling, cracking, or chipping walls, ceilings, and window frames require extra caution.
The Roof Is Not Up to Standard
Most older homes require a new roof since most roofs easily give in around 25 to 50 years on average. Old houses also have wooden shingles that can catch fires and are susceptible to leaks and mold.
The year the house was built may require you to replace your roof as it may not comply with modern building codes. Modern roofs must be made with certain materials, have a proper thickness, and be durable.
Regions where wildfires are common often require houses to be built with fireproof shingles, whereas those with tons of hurricanes or heavy wind may call for a metal roof or asphalt shingles.
Other modern requirements include drain installation at the roof's lowest point if there is no slope. Professional contractors should always do roof replacements. They know what roof will suit your home best and know local building codes.
Old Electrical Wiring
Electrical wiring techniques and methods have changed vastly over time. Old houses, especially those before the 1930s, used knob-and-tube wiring. This is acceptable under modern codes and is not illegal. However, it is not the most ideal.
Since these do not have a grounding pathway, they can damage electrical appliances. They do not have three-prong outlets, which larger appliances require today. Worn-off wire coating can also lead to electrical fire hazards.
Insulation cannot be put on top of a knob-and-tube electrical system because this can cause wire overheating. If insulation is necessary for your home, you will have to replace your entire electrical system.
Unstable Foundation
Cracked foundations can happen anywhere, but it is more likely to occur in older homes. These could be due to tree roots, drainage problems, poor construction, or groundwater.
Brick foundations in older homes are also less durable than modern concrete ones. Any cracks in your home that are larger than ⅛ of an inch must be addressed immediately. Also, look for signs of bulging and other structural problems.
Small cracks ¼ inch or smaller can be filled in with epoxy sealer.
Cracks larger than ½ inches require professional help. Any misalignment or bulging must also be pointed out to the professionals.
Galvanized Pipes
Homes built around the 1960s often have galvanized steel pipes. These were used as replacements for lead pipes. However, galvanized pipes coated with zinc are only durable for a certain time. Coating breakdown over the years leads to pipe corrosion and rusting. Worn-out pipes increase the risk of water damage due to leaks and bursting.
It is not necessary to replace galvanized pipes as per the code, but severe rusting and poor water pressure are all things you should not ignore. Discolored water pouring out of faucets is another reason you may need a new plumbing system.
However, make sure you are prepared. Pipe replacement is a lengthy process and requires cutting into walls and flooring. The renovation process can also be quite messy.
Endnote
While historic and old homes require a lot of maintenance, they can be great fixer-uppers to make some profit. Some houses may not have as many problems to be addressed. However, addressing all construction issues and renovation requirements will give you peace of mind in the long run.