If you are about to buy a home, the last thing you want is for it to turn out that expensive problems are lurking in the walls or under the floorboards.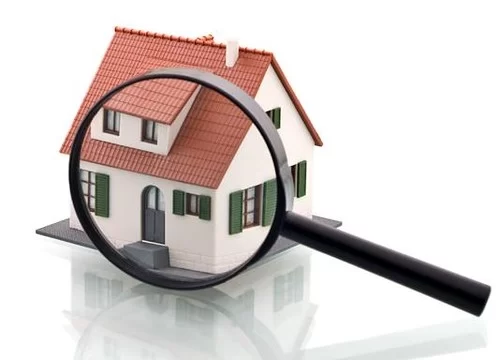 And if you are selling your home, you want to make sure that potential buyers know everything about what they're getting into from leaks in the roof and poor drainage systems in the yard to mold growing behind the wainscoting.
So, whether you're buying or selling, there's no better time than now to learn more about home inspection services and how they can save you time (and money) down the line.
In this article, you'll find the answers to common questions about home inspections that will help keep your mind at ease during this important process.
When is the Right Time to Do a Home Inspection?
You'll want to get your home inspected before you put it on the market, so you can address any issues that inspectors find. If you're selling your home, this is especially important because buyers will probably want the defects fixed before they purchase it.
You may also consider getting a home inspection before buying a new place for yourself especially if you're making a large investment in the purchase price of your home.
---
Read Also:
---
Who Should Conduct a Home Inspection?
A home inspector should be a licensed professional. Inspectors must be licensed in the state where they practice and must meet requirements set by each state.
These requirements vary from state to state, but most include having some amount of education or training, passing an exam, and completing continuing education courses. In addition, inspectors must have insurance that protects them from liability if something goes wrong during the inspection process.
The best inspectors will also have years of experience inspecting homes in your area and know what to look for when inspecting your home based on local building codes. They should also be able to communicate issues clearly so you can understand what needs fixing and why it's important to fix it right away.
Inspectors who do not meet these criteria may not be qualified enough or knowledgeable about local building codes and practices. This could lead them to miss serious problems with your property that could cost you thousands down the road. If you are looking for licensed professionals for home inspection near you, you can contact home inspector queens.
What Are the Things Included in a Home Inspection?
It is important to know what you can expect from a home inspector. The entire inspection process should include visual and tangible home inspections. A professional home inspector from home inspection Alabama will examine the exterior and interior of your home, including its structure and foundation, in two ways:
Visual Inspection: This process involves inspecting each part of your property with the naked eye while checking for water damage, pest infestation, mold or mildew issues, etc.
Tangible Inspection: This type of inspection requires some tools to conduct a more thorough examination. For example, if pipes are under concrete flooring or walls, it would be necessary to use an electric hammer drill to remove some parts.
How Long Does an Inspection Take?
The length of inspection will depend on the size and condition of the house and how thorough the inspector wants to be. Inspections usually take anywhere from one hour to a full day. Inspectors will also return for a second visit if they find something that needs further investigation.
Does Homeowners Insurance Cover Inspections?
Homeowners' insurance does not cover home inspections. Home inspections are a part of the purchase process and can help you negotiate a lower price on your purchase.
The inspection will also help you avoid buying a money pit that will cost you way more than it's worth to fix, which is why it's so important to know what questions to ask during your inspection.
Final Word
The home inspection is a mandatory step in purchasing or selling a home. The inspection allows buyers and sellers alike to make an informed decision on their investment and avoid the risk of expensive repairs down the road.