Every home has a particular story and character! It reflects the homeowner's taste and his persona as well.
Also, the way a homeowner decides to renovate an old home determines his awareness of the home decor trends. It also highlights the values and thoughts homeowners want to preserve by keeping specific elements of an old house intact.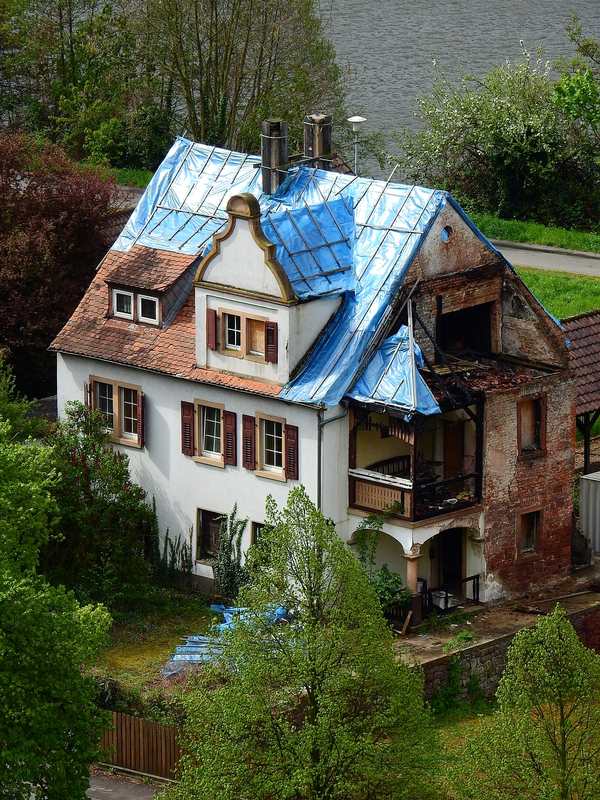 Interior decor and design are much more than coming up with a brand-new look for a house or renovating an old home. It is also about keeping the past pattern intact and paying respect to a home's original structure.
If you have an old house, you are lucky because you can claim an impressive property that has earned a character and gravitas over time. Renovating this house is both exciting and challenging. Today, you can get in touch with an ace constructor and expert interior design company for the job.
Old Home Renovation
Are you wondering how to go about it? If yes, you can opt-in for some of the best minimalist interior design tactics recommended by interior decorators and other home design experts.
---
Read Also:
---
1. Paint the Room Walls and Conceal What Needs to be Covered
It is one of the simplest things to start with! Usually, one of the original features that will make you like old homes and mansions are its stunning moldings, door detailing and trim, which reflects its era. The finishing touch has a distinct persona.
It can be an ordinary paint coat, which helps to both highlight and preserve essential details. It is a wise decision to paint the ceiling and walls in one color. You can add a bit more luster on the trims so that it subtly comes into focus.
If this is the tactic you are applying, make sure to choose dark gray shade on your doors as that will make it excel architecturally. You will gain appreciation from friends and other dear ones, who visit your house after renovation.
2. Opt-in for Stained Glass
A lot is mentioned and applauded about stained glass! Does your old mansion or house boast stunning looking glass windows? If yes, then you can use smart ways to accentuate it. For instance, white walls will make glass windows appear as an art-piece or a vibrant addition.
3. Use a Neutral Contrasting Color
Opt-in for neutral and contrasting hues, only if the trim work seems perfect! If you find the current trim state in a proper condition and you wish to flaunt it, opt-in for a near-neutral or neutral contrasting color, such as bluish-green gray.
It will look distinct and provide consistency. When you use the same shade for your ceiling, it works seamlessly, to make the wall and ceiling look together. It gives the room an expansive and elaborate feel.
4. Make Use of the In-window Shade
Do you want to show-off the vintage trim? If yes, make sure to utilize the window-shade. In comparison to the hanging drapes, the in-window shades are one of the ideal ways to pronounce the vintage window trim.
It also helps to bring in a contemporary element. Hence, your home interior gets an updated look simultaneously, keeping the originality of space intact.
5. Opt-in for Airy Shelving Units
The spacious and open etageres, also known as shelving units are a unique and stylish way to include traditional storage along with display space for the books, baskets and other collectibles. It does not impact the initial architecture with huge bookcases negatively.
Additionally, it exudes a gallery-like appeal that is perfect for old homes, irrespective of the new age look.
6. Draperies Can Cover Unusual Windows
Old homes and quirky windows walk hand in hand! However, when you place a drape in the wall, it accurately covers all loopholes and cleans up the room. It doesn't remove windows, and neither blocks the light.
You need to take note of the way the room edge feels polished and soft, despite the windows being thin and slightly high.
7. Blend in the New Age and Conventional Times
Do you want your interior design to be unique, that complements your home? If yes, you opt-in for a blend of the modern era and ancient architecture. It brings in a Vintage essence.
Here you can also add other equipment like a sofa, computer, and TV designed and manufactured using the latest technology.
8. You Need to Say Yes to the Simple and New Age Furnishings
Usually, the simple and clean new age furnishings are a smart tool for adding a modern-day feel to an otherwise conventional and old mansion or home. If done poorly, it might appear that two styles are going against one another.
To make it work, you can try and search for clean lines, rich textures as well as soft colors, without getting attached to stuffy conventional trappings.
9. Use Unusual Items
You can add in specific pieces that might appear like a battered outdoor scene. The other approach left is to make use of accents and pieces that might have got inspired by the garden, such as the vintage house numbers, linen, woven basks, and many more. It comes with a rustic and soft vibe that makes you feel entirely at home.
10. Arrange the Unusual Room Designs into Zones
Sometimes beautiful old mansions and houses that get built on quirky designs include interesting room patterns and designs. These rooms might have narrow, long spaces which can be challenging to work with.
You can transfer a rectangle into various square zones for improved functions. You can do this by making use of the area rugs for outlining the zones clearly. Additionally, you can also opt-in for open-sided furniture such as benches and other kinds of seating options.
Renovating an old home using minimalistic home decor trends and ideas is challenging! It is essential to retain the former identity of the house and also add something new, without appearing over the top. You need to execute each of the design and other architectural changes minutely.
Get in touch with an expert home design expert and interior decorator for finalizing on the design tactics. You can count on the natural and simple ways mentioned above or add more to it, depending on your requirement.