Home security is incredibly important in keeping yourself, your family, and your belongings safe, and it doesn't have to be expensive.
You can deter a burglar simply by making sure your doors are secure, as Office for National Statistics reports that a huge 76% of domestic burglaries in England and Wales were accessed through a door in 2020.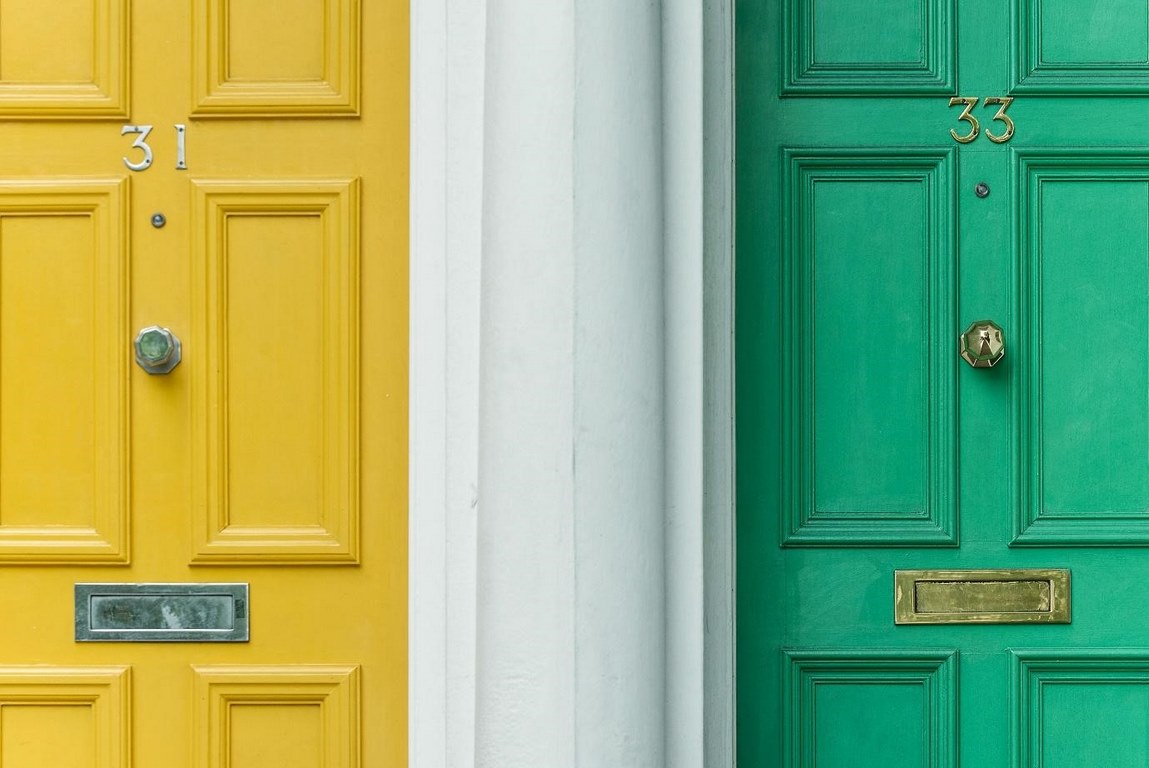 This can easily be prevented with a range of methods. From making sure your uPVC door handles are as strong and secure as possible, to replacing broken hinges, we will discuss the most important ways to keep your doors burglar-proof.
Door Lock
There are a variety of door lock options available out there, so it's important to know which is best for security.
Once your lock starts to show signs of rust or damage, you'll need to get it replaced as soon as possible to keep your door secure. The most reliable of door locks include:
Deadbolt Lock: these must be opened using a key or a thumb turn, offering great security. A door with this lock fitted is unable to be forced open with a knife or credit card, putting potential burglars off.
Five Lever Mortice Lock: this is the most common door lock for providing a secure home system. It's worth noting that the more levers on a lock, the more secure it's considered to be.
Multi-point Lock: this type of lock works with a handle and key. It has three locking points, making it one of the most secure types of lock for a front door.
Night Latch: this type of lock is best used in conjunction with one of the other locks. They are mounted onto the front door, so won't be as secure when used on their own.
With new locking systems, double-check that your home insurance provider covers that particular type of lock, otherwise you might not be covered if you get a break-in.
Reinforcements
Reinforcing your door with additional security is another way to give you peace of mind. You could opt for a deadbolt (which can only unlock and lock from the inside) or choose a door chain.
Installing reinforcements around hinges, screws, or door locks is another way to boost your door security. This extra security makes it difficult for anyone trying to get into your home via the front or back door.
---
Read Also:
---
Strike Plates
Installing a metal strike plate can help with your door jam (the area of your door frame prone to weakening), therefore improving your door security. The stronger the door, the stronger your security.
Tighten Those Hinges
Weak door hinges can help give intruders access to your home, so keep an eye on any signs of wear and replace or repair them if they become damaged.
Hinges can usually be easy to repair, so it's a cost-effective way of keeping your house secure.
Secure Your Letterbox
Letterboxes can be used by intruders to see inside a person's home, scoping out any valuables before they enter.
We recommend securing your letterbox with a draught excluder. This will prevent criminals from being able to see anything behind your door, giving them less reason to break in.
Install a Peephole
Installing a peephole is great for those wanting to investigate who's knocking on your door, or if anyone is there. Burglars and criminals alike will be less likely to target your home if they know you're able to see them from the other side.
The Glazing Game
We're not talking about doughnuts here, unfortunately. Instead, we're talking about the double and triple glazing you can get for your doors.
Adding this to your door can make it much harder for someone to force entry as there is another barrier in the way and they won't be able to smash their way inside.
Handles are Important Too
High-quality handles are very important when it comes to front door security. Flimsy, bad-quality handles can be easily broken and forced, giving burglars easy access to your property.
There we have some very simple tips that'll help you rest easily at night. By taking care of your door security, you will limit the chances of being targeted by burglars.
So, in the future, follow these tips and you'll be burglar-proof!