As the old adage often goes, home is where the heart is. No matter where you live, you will often add personal touches to your space, making your home as cozy and comfortable as possible.
For some people, cozy home décor means adding family portraits to your walls. For others, cozy décor might mean integrating a home theatre into the living room.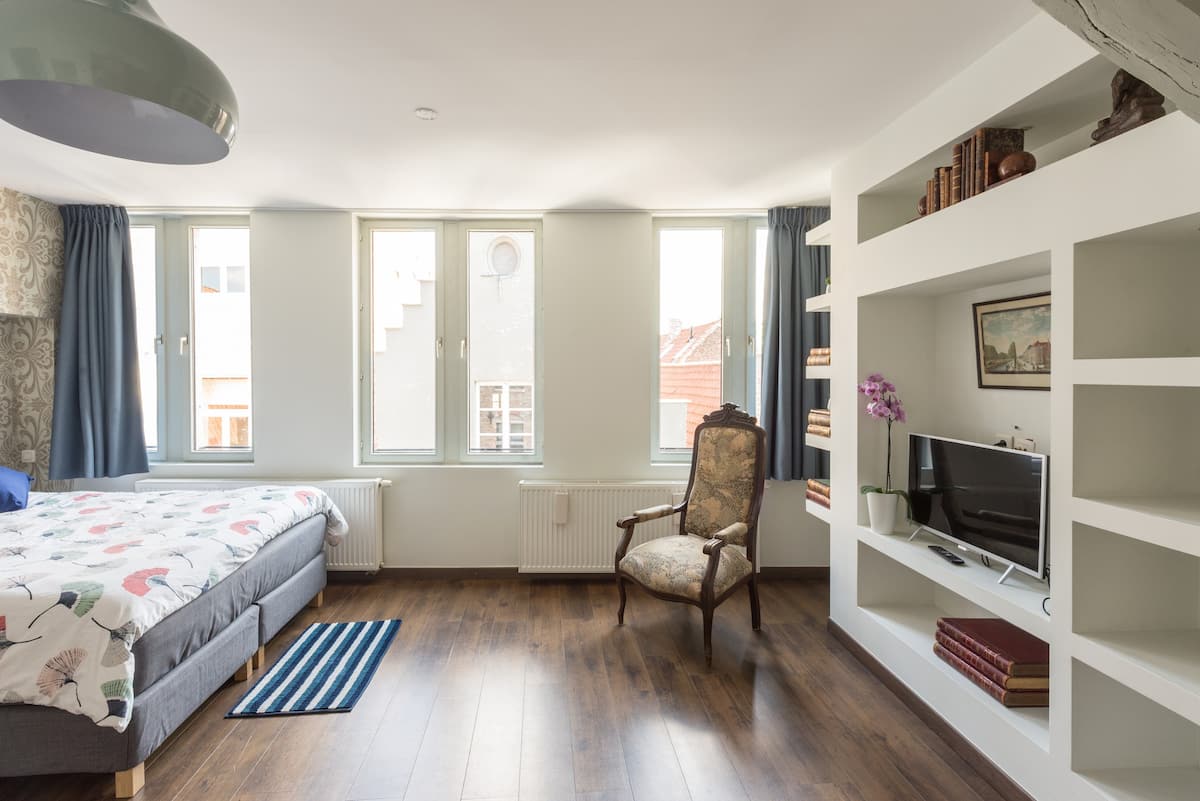 Contrary to popular belief, living in an apartment can be just as cozy as a traditional house. Whether you are an apartment owner or you live in apartment rentals, you want your living space to feel comfortable.
Although apartments are typically smaller than houses, you have just as many options when it comes to design and décor.
Making your apartment feel cozy can be a lot of fun in the process. Once the gears are in motion, you will end up with a beautiful living space that feels as cozy and snug as possible.
When maximizing your apartment potential, keep these decorating tips in mind"
The Walls
As soon as you step foot into your apartment, there are certain features that are immediately noticeable.
From the floors to the ceilings, some of these design components may look a little barren at first.
There's one particular section of your apartment that requires an immediate makeover: your walls. Fortunately, making your apartment's walls feel cozy is quite easy to do.
The walls of your apartment are incredibly multidimensional, giving you many versatile decorating options.
For starters, you can choose the type of colour scheme you'd like to paint them with. Or you can add other furnishings onto the walls so that they have a touch of personality.
Before moving into a plan of action, It is best to brainstorm at the onset what you want to do with the walls in your apartment.
Pool all of your ideas into one, convenient document and then proceed with decorating. That way, your walls will end up complementing the overall apartment!
---
Read Also:
---
The Corners
No matter what sort of apartment rental you live in, the dimensions of the space will have some things in common.
For example, the length and width of the space will eventually connect in the form of a corner. Some folks tend to just leave these corners as is, without filling them in with a personal touch.
To recreate a feeling of coziness, you might want to do the opposite. Corners in your apartment are a prime destination for your belongings.
The key here is to simply not dump arbitrary items near the corners, leaving them to collect dust. Instead, use your inner interior designer to get creative.
A homey feeling can be simulated by adding in a visually appealing armchair, for example. It doesn't have to be a piece of furniture either.
A simple coat rack can make for a great visual! The more you experiment with your corners, the more complete your space will appear in the end.
Personal Items
What makes an apartment rental stand out as cozy? The ability to showcase a personalized design, one that is based on what you like as the renter.
One of the best ways to go about this is to add in personalized belongings in and around the apartment.
For example, portraits of your family and photos of your friends can be hung on your walls.
Many individuals are also fond of their heirlooms, which can be showcased in the living space.
Once you figure out what you want to use in your display, think about how it is presented next. You don't want to impede on the apartment's presentation after all.
Keep the clutter and trinkets to a minimum, but also be smart with how you place them in your apartment.
That way, things will not appear cluttered, which can end up being counterintuitive for your plans.
Lighting
Apartments are usually outfitted with a general source of lighting to meet the renter's immediate needs.
If your goal is to make this space more comfortable for your senses, you'll have to switch this up a bit.
First, begin with the installed bulbs, and replace them with a set of LED lights instead.
You'll be pleased to discover that you can actually play around with your setup at this stage. A contemporary design option is to use LED light strips in and around the main living space.
These lights can usually be dimmed or brightened to your liking. When you eventually have guests over, the ambiance can make for a truly memorable evening!
Furniture
No matter where you live, space will not be complete without certain pieces of furniture. Since you are trying to make your apartment feel cozy, you, fortunately, have many design options for this aesthetic.
Keep in mind that you don't need to overload your space with too much furniture. Some people have a misconception that more furniture will increase the coziness of living space, but that isn't true at all.
All you require are the basics. A good sofa and coffee table will be necessary for your main living area.
Should you require an entertainment center for your devices, you can also integrate it here too.
After the foundational items are moved into place, experiment with whatever else you feel is needed!
Scents
Scents might seem like an unconventional means of making your apartment feel cozy, but this idea has been gaining in popularity.
As you moved up in age throughout life, you probably remember specific aromas that remind you of home. This would be a great opportunity to use the same scents inside of your space.
Nothing beats the smell of fresh mint or fruit-based aromas as soon as you walk into your apartment.
Use these whenever you see fit, and your apartment will remind you of home every time.
No matter what sort of apartment you find yourself in, recreating a homey feeling is indeed possible.
Be smart with your unique approach, and you will feel at peace once your days have come to their end!