Futon beds are unlike traditional beds; you can use them as beds and couches. Some people experience pain in the neck and back in the morning when they sleep on a futon bed.
So people think that futon beds are not the best alternative for a standard bed.
The problem is not with the futon beds because they are of exceptional quality and versatile uses.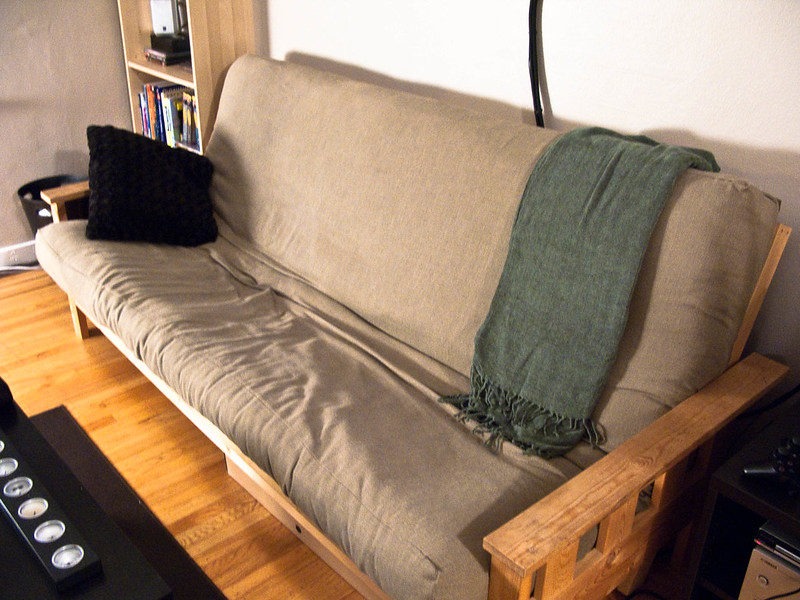 The major problem is that you have picked the cheap quality futon bed that is incompetent to serve you. If you consider some significant factors, then a futon bed can be the best alternative for normal bedding.
What Are Essential Factors to Consider?
Preferential factors can vary depending on your needs, but some are the major factors necessary for everyone to consider when choosing the best futon beds with excellent features and qualities.
1. Material
Like all other items, materials have great importance for any of the items; you should consider the material of your futon bed. You may find a variety of materials like polyester or cotton made.
But among these two, cotton material is better than polyester material. But make sure you have picked the one that has pure and excellent quality cotton.
The best cotton-made futon bed can easily adjust with your body temperature and keep your body protected from heat or cold.
---
Read Also:
---
2. Versatility
Versatility means versatility in its use. The primary factor that makes futon beds better than standard beds is the versatility in their use.
You should consider that factor and should ensure that your futon bed can be used in versatile ways. You can use it as a sleeping bed, and when needed it can serve as a sofa /couch.
Indeed, a futon sofa bed is ideal for watching TV or enjoying a gathering with your friends, and I believe more of a focus needs to be placed on a sofa bed that acts as a sofa/couch.
3. Cost
Cost is an essential factor for everyone, and it is good if you save some money. But it does not mean you choose the cheaper quality. You should save money but without compromising the quality.
If you have picked the cheap quality futon bed, it will become a permanent problem. I will say if you have a good quality futon bed, it will ensure sound sleep.
But if you spend less money, then you will get less sleep.
Low-quality futon beds cause many problems like back pain, hip pain, and neck pain. If you ignore the quality, you may suffer from permanent pain.
4. Comfortability
Nothing is the price of comfort, no matter how much you have paid for your bed, but it is just a waste of money if it is not comfortable for your sleep.
So make sure you are picking a perfectly made futon bed and it is suitable for you. An uncomfortable futon bed will spoil your experience.
5. Size and weight
It is supposed that futon beds are the easy solution to regular bedding. You can quickly move them and fold them.
So while picking a futon bed, you should consider the factors like its size and weight because these factors count more when choosing an easy-to-move and fold.
You may find many sizes and weights of futon beds but pick the right one for you. So if you are living alone, then choose a futon bed of the correct size and weight for you.
6. Durability
Every one of us considers the durability while picking any of the items. Your futon bed is a good investment, and you never want to lose your futon bed early.
So make sure while picking a futon bed, choose the durable bed. Only a good quality futon bed can ensure durability.
Most futon beds are perfect and durable to use, but they may last early if you have picked the low quality. So never make a compromise on quality and ensure you choose a durable material.
Final Thoughts
You have gone through our content; a futon bed can be the best alternative for you if you consider the above factors.
These are a simple and better solution for you if you need a bed for small spaces because you can use them as a sofa/couch and as a bed for sleep. But ensure factors that I mentioned in the above content for a better choice.