When selecting a roofing contractor, there are various factors to consider. Although money is frequently the first aspect to consider, it is far from the most crucial.
A local, reputable, and well-established roofing company with a good BBB rating and excellent reviews should be your first call.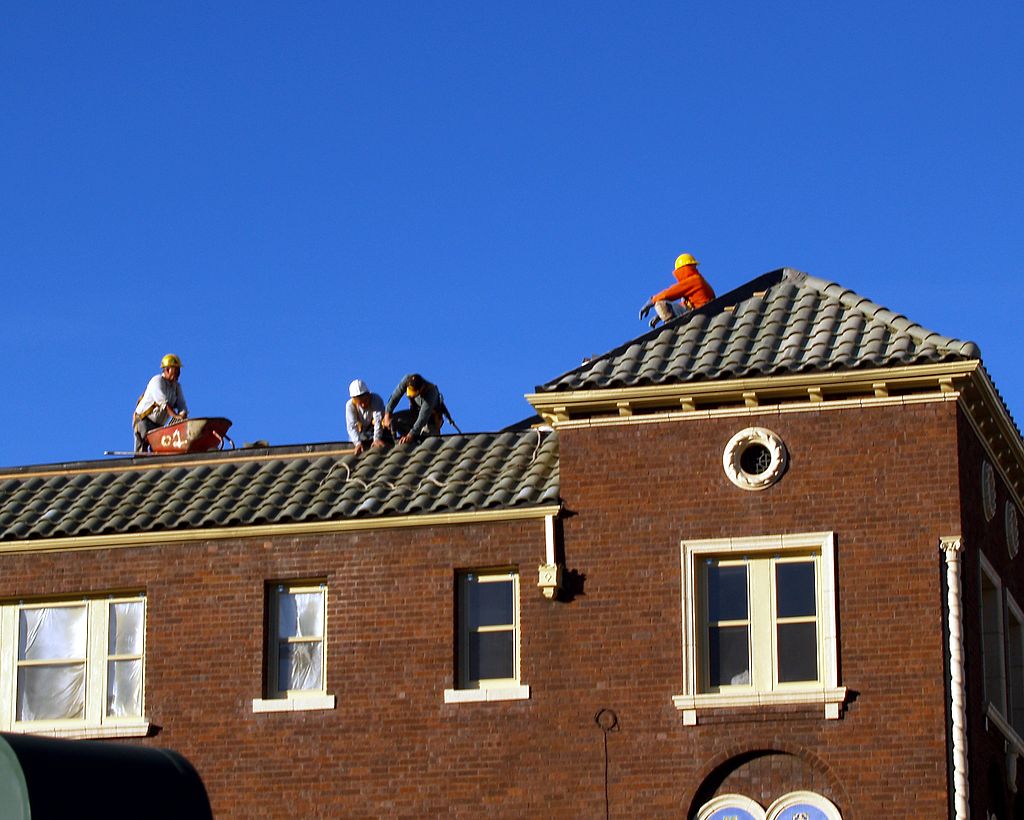 Colorado's Most Reliable Roofing Contractor
PRQ Exteriors is a locally-owned roofing company with years of expertise working in Colorado's severe climate. They offer commercial and residential roofing services throughout much of the greater Denver area.
PRQ Exteriors has received over 150 five-star customer evaluations on Google, the Better Business Bureau, Angie's List, and other review sites. Please check out some of their client testimonials to see firsthand how dedicated they are to providing the best roofing services in the business.
To inspect your property, one of their trained insurance consultants will visit your property and provide a free evaluation. At PRQ Exterior, they use technology to improve the efficiency of their evaluation, such as drone overhead imaging.
For their roofing projects, they use high-quality materials that can withstand strong winds and hail. Their attention to detail and quality is rarely matched by other roofing contractors' work.
In addition to being a top-rated Colorado roofing specialist, PRQ Exteriors also assist clients with storm damage insurance claims. Especially in the event of a natural disaster or hail storm, their insurance claim process can assist property owners and increase the success of a claim application.
PRQ Exteriors has a large service area that covers much of the central part of Colorado and the greater Denver area. If you are in any of the following PRQ Exteriors locations you should consider them as your first choice for all of your residential or commercial roofing needs:
Golden, Downtown Denver, Aurora, Boulder, Arvada, Lakewood, Westminster, Littleton, and the Greater Denver Metro Area
---
Read Also:
---
Other Colorado Roofing Companies to Consider
If you are outside of the greater Denver area, you'll want to consider other roofing companies near you.
You can find a variety of other roofing companies on the Colorado Roofing Association website or by looking at the trusted contractors listed on the websites of major roofing suppliers, such as Owens Corning and GAF.
Fort Collins
Fort Collins has a lot of high-quality roofing contractors that serve the northern part of the state. If you need a roofer or solar roofing installer, you should read the reviews of these companies:
Bob Behrends Roofing LLC
Severe Weather Roofing and Restoration, LLC
Rams Solar & Roofing
Grand Junction
There aren't that many roofing companies on the less populated west side of the state. But, if you need a roofing company to inspect or repair your home, consider calling these companies in the Grand Junction area:
Saenz Roofing Inc
Affordable 1 Home Services
Colorado Springs
Two top-rated roofing companies in the Colorado Springs area include:
Rampart Roofing, Inc.
Divine Roofing, Inc.
Vail and Aspen
If you need a contractor near Vail, Aspen, or near the slopes of the Colorado mountains, consider these companies:
Umbrella Roofing, Inc.
Aspen Roofing Contractors
Pueblo
If you are a bit further south along I-25, you'll want to contact one of these companies to see if they are available for your project:
Colorado Front Range Roofing
Adame Roofing
Durango
The southwest corner of Colorado features two highly-recommended companies:
365 Roofing, LLC
AMCAT Roofing, LLC
There are many highly-rated roofing contractors serving Colorado. Give one of the roofing companies in your area a call and their roofing specialists will gladly answer all of your questions.
Inspection and Maintenance Process for Colorado Roof Damage
Regularly examining the roof is a good preventative strategy since it keeps it in good shape. Regular roof inspections by a professional roofing firm may help to limit the chance of unanticipated damage, which can be more expensive in the long term.
Make a claim on your homeowner's insurance if your roof is damaged. In the case of a natural disaster or an unexpected accident, most homeowners' insurance plans cover roof replacement.
If you want to submit a claim to your insurance company, you will need a report the precise condition of the roof after a comprehensive inspection and determine which repairs are required.
In the case of a natural disaster or an unexpected accident, most homeowners' insurance plans cover roof replacement. Check out the video below for a fast summary of the procedure.