Your roofing system is exposed to all kinds of stress from both internal and external pressures and damages.
This prolonged struggle advances the normal aging condition of your roofing system.
Several factors affect this aging process, like inadequate ventilation, roof installation errors, and other isolated problems.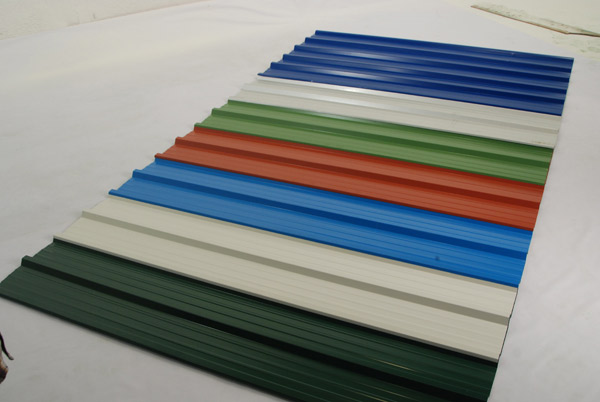 When you hire a professional roof flashing repair in Colorado like Overhead Roofing Of Denver, you will receive premium services.
Roof repair and maintenance is a challenging task and should be handled only by experts.
Different Types of Roofing Systems
You will find different types of roofing systems available in the market. But you should know what suits you best and, in this scenario, qualified contracts will offer the best guidance.
You would also need to verify the type of roof repair services available in your neighborhood.
You might wish to install a metal roof, but it is not a bad idea to consider other options if no reliable contractors provide this service.
Now, let's look at some of the most common types of membranes or roofing types preferred by homeowners.
Metal Roofing
Metal roofing encompasses a broader category of tin, copper, and steel roofs. Out of these, steel roofs are the most commonly used option.
Metal steel roofing is exceptionally lightweight and supremely durable. Metal roofs can last for 20-50 years, depending on the type of choice for your cover.
Slate Roofing
Slate roofing is the heaviest and most expensive material available on the market.
The roof is manufactured using broken stones hammered into one place and is superbly resistant against snow and heat.
This type of roof survives for hundreds of years and doesn't require costly roof repair services.
Asphalt Roofing
Asphalt roofing is the most widely used and popular roofing option in the USA.
Asphalt roofing comes with a 20-year warranty and can be easily replaced by qualified contractors. The three-slab shingles are made from fiberglass topped with asphalt and mineral granules.
The lifespan of this roof structure lasts for more than 30 years if properly maintained.
Wood Shingle Roofing
Wood roofing is beautiful but unfortunately compromises on durability.
It's an excellent choice for luxury homes but is not preferred in areas with high wildfire chances. You can choose from affordable wood shingles or the more costly wood shakes.
Wood shingles in the dry area last for 50 years but only 20 years in moist places.
Synthetic Roofing
A synthetic or rubber roof is surprisingly durable and constructed from engineered polymers.
It's challenging to differentiate engineered roofing from regular slating options. It's great for lightweight properties like mobile homes that are unable to carry large weights.
You will easily find contractors who will perform roof repair services in Denver for this roofing material.
---
Read Also:
---
Tips for Maintaining Your Roofing
Any roofing system requires proper repair and regular maintenance to prolong its life.
You should also perform some DIY tasks like clearing debris regularly, sealing off small cracks, removing any water from rooftops, and make a roof inspection after a heavy storm.
If you can't, contact expert roof repair services in Denver for practical guidance. A correctly implemented maintenance program takes care of every aspect and provides excellent coverage.
It avoids frequent roof repairs and prolongs the life of your property. But not all roofs are made equal, so you would require some expert tips for protecting your structure depending on your roofing system.
Shingle Roofing Repair
The most vital tip for maintaining your asphalt shingle roofing is to perform an inspection for missing shingles. It is tough to locate brittle shingles without lifting them off from the surface.
Strong winds can also blow them away and make a hole in your roof. If you notice some cracks, do contact a professional for maintenance.
Flat Roof Repair
Poor insulations heavily affect your flat roofs. You can blame the building's poor insulation for this bloating on the flat roofs.
When you inspect your roof, check for bloating but don't try to do it yourself. Flat roofs are highly dangerous and cause a significant accident.
Contact local roof repair services in Denver for getting a free estimate and necessary patchwork.
Metal Roof Maintenance
Metal roofs are easier to maintain and are more durable in comparison to other roofing materials. But you might need to worry about damages caused by debris accumulation.
An experienced roofer will provide the best guidance in this respect.
Clean your gutters and pipes regularly and ensure enough ventilation for your roofing system. Talk to an expert contractor for roof repair services Denver and enter into a contract.