Appliances play a significant role in making our daily lives easier. You can imagine how difficult it would be to perform all domestic chores manually.
For large families, cleaning a pile of dirty clothes and linen by hand every week is an uphill task. But you will have little to worry about it when you have a washing machine.
But all that bliss fades away when your vital appliance fails to function. The Baltimore Appliance Repair Shop shares some tips on how to fix a broken appliance.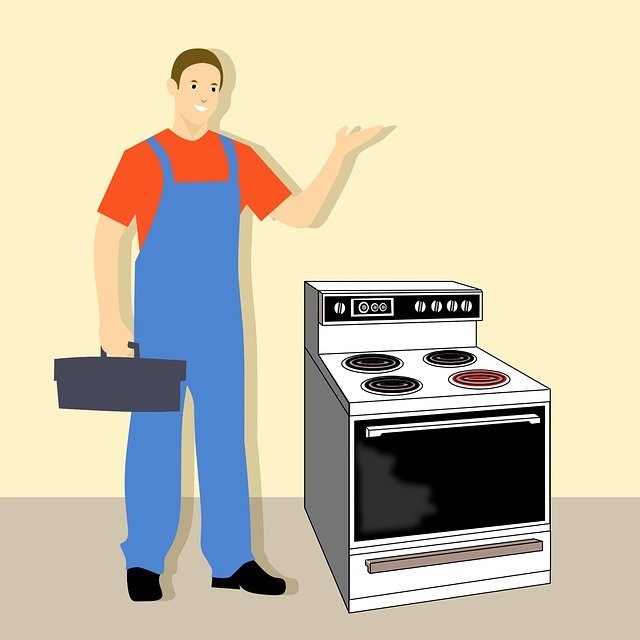 Signs That Your Appliance Needs Repair
There's no greater heartbreak than waking up to a broken appliance. These vital gadgets form an inseparable bond with our families.
Can you imagine missing your favorite breakfast smoothie because your blender failed? What about attending a board meeting in a creased jacket courtesy of your dead-cold iron box? Here are the most common warning signs that your appliance needs a quick checkup.
Unusual Noise
By the time an appliance needs repair, you most likely have stayed with it for long to understand its functionality. This includes mastering how it switches on, how long it takes to complete a task, and how it sounds.
Things are not okay if you start hearing an unusual clanking, humming, or buzzing. Odd sounds are a clear warning that you need an appliance repair technician to fix the machine.
---
Read Also:
---
Unusually High Utility Bills
A malfunctioning appliance could cause you to experience unusually high utility bills. If an appliance struggles when functioning, it may use above-normal amounts of water, electricity, or gas.
Ignoring the fault for a long time adds more stress to the appliance as your bills continue to soar.
Appliance Won't Turn on
The most common indicator in many faulty appliances is failing to turn on. This comes as a shock to many users as it happens when least expected.
You may use your appliance without issues at one moment, only for it to fail to turn on the next minute. We will highlight some of the steps you may take to solve this and other appliance malfunctions.
How To Fix Your Broken Appliance
A broken appliance causes distress and takes you through a rollercoaster of emotions. You may feel angry and scared but things have to get done at the end of the day.
Such situations call for calm and composure as you ponder your next move. While some appliance issues could be complex, some only need a simple DIY repair, and you're good to go. Check out these tips on how to fix your broken appliance.
Is The Power Cord Intact?
The power cord serves as the main energy supplier to an appliance. For various reasons, the power cord may crack, burn a fuse, or disconnect by mistake. When any of these issues occur, your appliance won't turn on since it has no secondary energy supply.
Verify that the power cord is well connected to the appliance before taking another step. If you notice any signs of cracking on the cable, consider replacing it immediately. Replacing the cord revives not only your appliance but also reduces electrical hazards.
Check The Circuit Breaker
A circuit breaker protects your domestic appliances and electronics from getting damaged. It comes in handy in the event of a power surge. The device automatically detects the inflow of an abnormal electric current and intercepts it.
A circuit breaker switches off the power from the inlet bringing everything to a halt. All your appliances and electronics will not function until you turn on the switch. It's advisable to confirm whether your circuit breakers switch is off before declaring your appliance faulty.
Clean The Appliance
Dirt not only makes your appliance look unattractive but also lowers its lifespan. Dust, food particles, or lint could cause your device to malfunction or even break down entirely.
For example, a dirty filter in your washer or dishwasher reduces its speed and efficacy. The result is a notable increase in your utility bills and loss of your precious time.
As simple as it may sound, cleaning an appliance could solve a fault once and for all. Get the right tools and focus on any suspicious compartments that may hold dirt. Some faults may be a result of excess dust or bugs, and cleaning the appliance solves the problem.
Some appliance faults only need a quick do-it-yourself procedure to resolve. The problem could be a broken power cord or a turned-off switch. Complicated issues may need specialized expertise or a set of rare tools. Consult a professional appliance repair technician if a fault persists.