Traveling in an RV is a great way to expand your horizons while keeping control over your budget.
Many people are opting to live in RVs full time so they can get rid of high mortgage payments and see other parts of the country.
It makes perfect sense since RVs provide everything needed to live on a day-to-day basis, including separate bedrooms, kitchens, bathrooms, and laundry facilities.
Some even have air conditioning. While having some kind of a heating system is a given, should you be concerned about how your RV is heated?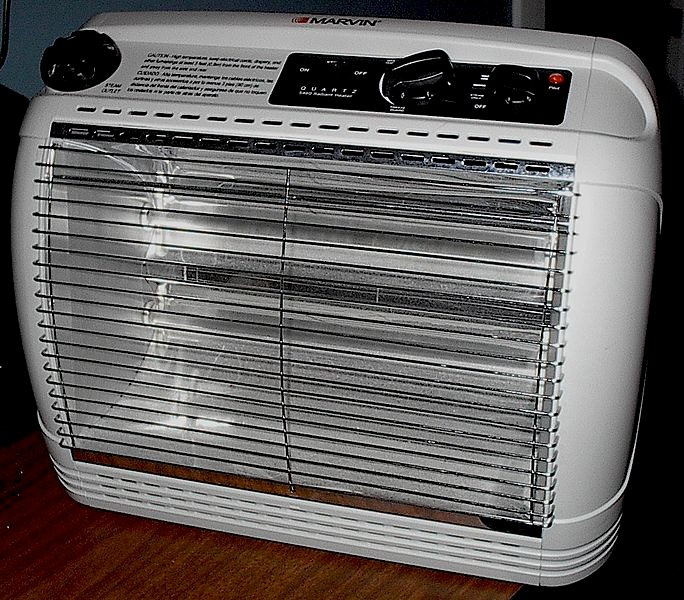 Methods of Heating RVs
RVs come with furnace systems already built-in. While they are safe to use and can keep the entire living space warm and comfortable, RV owners have noticed that they are not very energy efficient and they take up a lot of space that could be used for storage or another appliance.
Weighing the pros and cons of existing heating methods may make you feel that you need a catalytic heater for your RV.
Alternative heating methods can be used instead of or to supplement the furnace system already in place. One method is to use a ceramic space heater.
These are good for heating spaces that are very small like you would find in an RV but would not be sufficient to replace the entire furnace system.
Heat pumps can also be used. They are very energy efficient and give off more heat than other devices, but they aren't tolerant of freezing temperatures.
They would put limitations on where you could travel during certain times of the year. Radiant heating located in the flooring is becoming increasingly popular.
While it is very luxurious, it is not very energy efficient. Another option would be to use a catalytic heater.
---
Read Also:
---
How Does a Catalytic Heater Work?
A catalytic heater uses chemical reactions to produce heat so a flame, such as a pilot light, is not necessary. There are portable and permanent catalytic heaters.
A portable heater uses a replaceable propane canister or can be attached to a propane source using an extension hose.
A permanent heater will be plumbed directly into the RV propane system.
What Should You Know about Catalytic Heaters?
Catalytic heaters can provide advantages that other heating systems don't, but there are things to take into consideration before use.
No electricity is needed. This is a huge advantage for RVers who enjoy dry camping.
These heaters only need a low-pressure propane source to operate, so as long as your propane is in good supply, you can always use your heater.
The engine's battery power isn't used. There is no need to tax the RV's engine battery since the heater runs on propane.
Catalytic heaters provide better energy efficiency. Most RV furnaces waste up to 45 percent efficiency while catalytic heaters are over 99 percent energy-efficient.
Catalytic heaters provide extra safety. All RVs need ventilation, and the flow of oxygen and catalytic heaters are no different, but newer models are able to sense when the oxygen level in the RV is low.
Some will even shut themselves off so there will be no danger of asphyxiation.
Catalytic heaters can provide benefits that other types of RV heating systems don't.
Safety precautions must be taken as with any heater, but when used correctly, catalytic heaters provide excellent efficiency and can operate in the absence of electricity.