Rotary tools can be very intimidating for people trying to get into home improvement and DIY projects.
While it's true that they do have a lot of factors which you need to keep track of, there are some things you can keep in mind to use them effectively.
In this post, we'll be going over the applications of rotary tools, how to use them and how to keep yourself safe while doing so.
What are the Applications of a Rotary Tool?
When it comes to rotary tools, their applications are limited yet versatile at the same. You can use your rotary tool for sanding, grinding, trimming edges off a shelf, or even polishing.
The versatile aspect of a rotary tool enables you to plug a wide variety of attachments with it. You can use any sort of extension that fits your needs at hand.
If we observe the difference between Dremel 4000 and 4300 rotary tools, we can easily see that even though they appear the same, their use is quite different from each other.
One allows you to trim sharp edges more precisely, while the other is a rather blunt tool for larger and hard-to-cut pieces.
Other than that, you can use your rotary tool to even polish metal objects. All you have to do is just attach a polishing pad of your choice with your rotary tool.
What Type of Rotary Tool is Better for Indoor Projects?
There are plenty of options available in the market that can be used for DIY projects and home improvement. Each of these tools has its unique utility.
Before you get into what sort of rotary tool you should use, you need to know how a rotary tool operates and how that impacts your project.
A rotary tool has two primary traits that you need to keep in mind, its attachment compatibility and the motor's capacity.
Both of these will enable you to tackle any sort of work you are currently doing.
For indoor home projects, you should choose a small rotary tool. You will be able to carry it around easily and it won't take a lot of space in your work area.
One other thing that can help you is the adjustable RPM of a rotary tool. This feature can assist you incredibly if you use your tool for tasks like sanding or polishing.
---
Read Also:
---
What Type of Protective Gear is Required While Operating a Rotary Tool?
As with every hardware project, protective gear can go a long way in keeping you safe. Regardless of the scale of the project, protective gear is helpful in almost every situation.
There is no hard and fast rule for using a specific type of protective gear while using a rotary tool.
Basic gear like a pair of gloves, a safety goggle, and a mask is more than sufficient for you.
However, you might need a specific set of gloves or a mask, depending on the type of material you are working on.
Say, for example, if you are working on a project that involves a sanding task. For this, you'll need a mask that can filter small dust particles.
On the other hand, a polishing project will need a different set of gloves. Besides that, you will need hardened gloves if you are working on grinding.
What Type of Materials is Suitable for Using a Rotary Tool?
Rotary tools are compact and very easy to carry around. This trait enables them to be used for intricate projects, which include carving and engraving.
If you are using your rotary for such a project, it will work fine on surfaces that are mainly made up of either wood or metal.
However, some metals might need a more robust engraving tip to make any sort of changes.
On the other hand, if you will use your tool for a sanding/polishing task, metals and marble are suitable for that.
Metal surfaces are hard and require tough sanding, which can only be achieved using a rotary tool.
Polishing can also be done on similar materials. You can easily polish metal, wood, and marble surfaces/objects using your rotary equipment.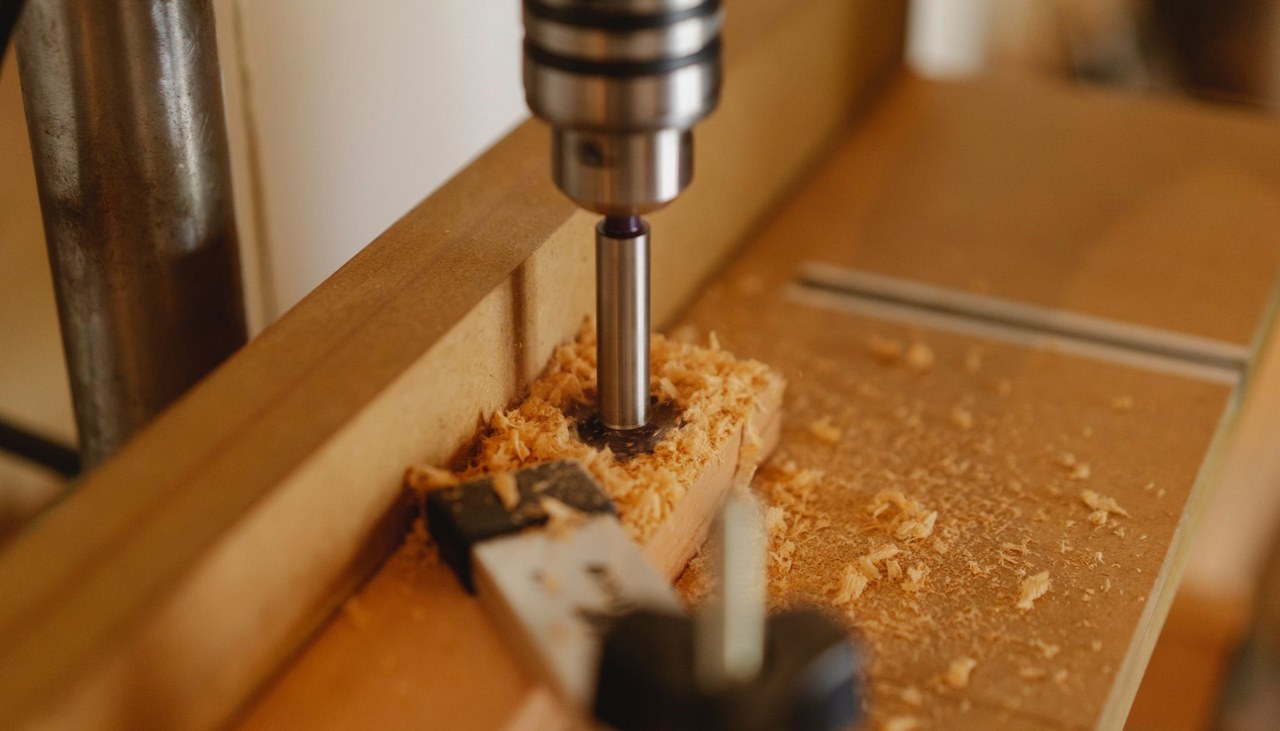 What Type of Materials is not Suitable for Using a Rotary Tool?
In most working conditions, rotary tools are used for projects or surfaces that are easy to mend. For example, wood is pretty easy to carve and polish as well.
As a hard and fast rule, rotary tools are not good against super hard surfaces like concrete and strong metals like Titanium. These sorts of metal also include strong alloys.
Even though you can't engrave or carve anything on the hard metals, you can still use your rotary tool to polish them.
You should keep in mind that rotary tools are designed for small surfaces and objects. Such small tools will struggle on surfaces like a tabletop or a door.
It will work, but it will cost you a lot of time that can be utilized in some other way.
What Sort of Extra Equipment do you Need with Rotary Tools?
DIY projects that include hardware work tend to create a lot of mess. Before you know it, your surroundings will be covered in dust particles and other debris from carving, engraving, and even from sanding.
To keep yourself safe and your surroundings clean, first and foremost, you need to protect yourself by wearing protective gear.
After that, you need to make sure that whatever place you are working in doesn't have strong airflow.
A strong airflow can cause a lot of dust particles to interfere with your work. The next step is to keep a vacuum cleaner close by.
Make sure to clean after regular intervals to keep your surroundings clean and clogging from extra waste.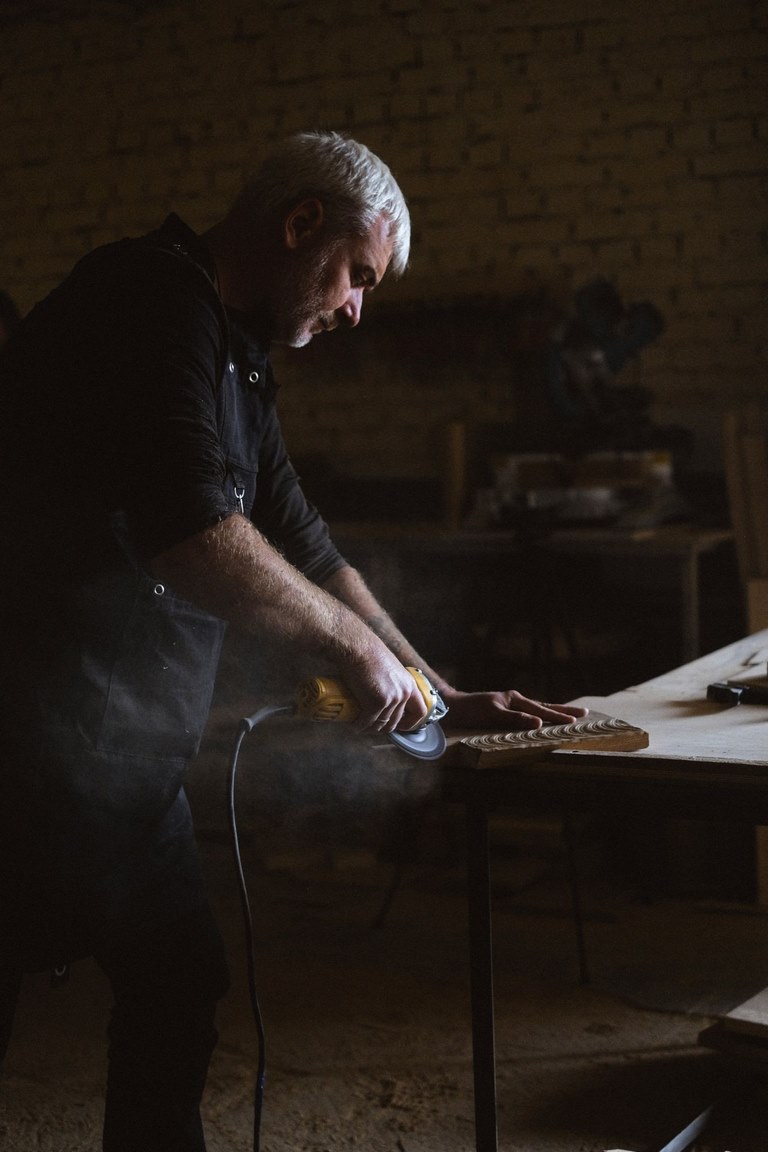 Conclusion
In a nutshell, rotary tools can come in very handy when it comes to DIY or indoor improvement projects.
They are easy to operate and provide a wide range of different utilities. Depending on the nature of your task, you can customize your rotary tool to get that task done conveniently.