Are you just starting to get into masonry, woodworks, or metalworks? If so, you have probably wondered if rotary tools and oscillating tools are the same.
At first glance, they look similar; they can even do many of the same things. As such, it is perfectly understandable for anyone to get confused, especially those who are new to the craft.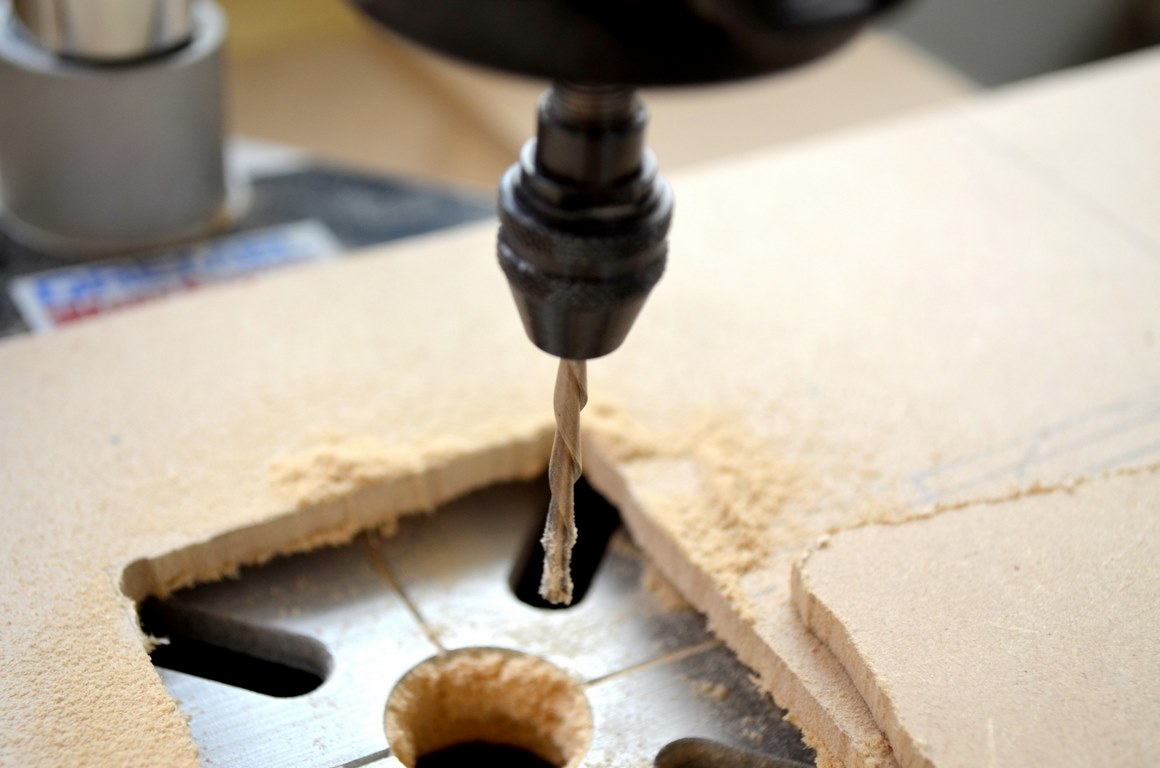 In reality, while both tools share similarities, they are not the same. We are here to clear things up for you with this rotary vs oscillating tool comparison. Before we dive in, let us take a closer look at each power tool separately.
What is a Rotary Tool?
A rotary tool is a small handheld device used for various sculpting applications. It features a rotating tip that moves at very high speeds in a whirling motion. Some models rotate at 20,000 RPM, while others can go up to 35,000 RPM.
The rotary tool can accept a wide variety of bits, making it a very versatile piece of equipment. You can use it to grind, shape, sand, cut, or smooth objects, depending on what accessory you attach. It is known for its precision, which is excellent for finishing the more intricate details of a DIY project. However, you would need a certain level of expertise to get the most out of it.
Dremel was the first company to launch the rotary tool for commercial use in 1932. The name stuck over the years, and many still refer to the tool as the Dremel. Take note that the word technically refers to the popular brand and not the type of equipment.
---
Read Also:
---
What is an Oscillating Tool?
The oscillating tool is used for many of the same tasks that the rotary tool can do. These tasks include sanding, grinding, cutting, polishing, and scraping. You can also attach different accessories to the head, depending on what you need to do.
The head of the oscillating tool moves back and forth rapidly instead of making a circular motion. Most models complete 20,000 cycles of movement every minute, which to the naked eye just looks like vibration. It was first made in 1967 by a German manufacturer called Fein Multimaster.
What Are the Differences Between the Two?
Aside from the glaring difference in movement, there are other things that set one tool apart from the other.
Size of Attachments
While the tip of a rotary tool moves faster, the head of an oscillating tool can accommodate a much bigger attachment. So, if precision is a priority, the rotary tool would be a better choice. On the other hand, if you need to cover more ground for the same amount of time, go with the oscillating tool.
Application
As the more precise equipment, the rotary tool is used mostly for detailing, small woodworking, and other tasks that need finer attention. This means that you will find it more often in the hands of a craftsman than a carpenter.
In comparison, an oscillating tool can make quick work of larger items. It is an excellent choice for polishing materials, carving furniture, and creating bigger wood or metal pieces.
Power Options and Size
Both tools come in corded and battery-powered models. However, the oscillating tool is bigger and bulkier, allowing it to accept more powerful attachments. Most of these tools are well over a foot in length. There are even some brands that are 18 inches long and weigh up to five pounds.
On the other hand, rotary tools are much smaller and lighter. In fact, they can come in half the size of the other. This plays well into the identity of the rotary tool as a piece of precision equipment. You can easily manipulate it with your hands without feeling too much fatigue. You can also use it in tight spaces.
Ease of Use
The rotary tool requires more skill and experience for it to really stand out. In contrast, you'll find that the oscillating tool is more user-friendly and might be easier for newbies to handle.
Cost
Both tools generally come with similar price tags. However, entry-level oscillating tools are slightly cheaper than their rotary counterparts.
Dust Generated
If you are working on a DIY project, you should take note of the amount of dust you could generate. The oscillating tool is the larger equipment, so it removes more material. Still, you would be surprised that the rotary tool produces more dust since it removes smaller particles.
Which One Should You Choose?
Each piece of equipment is superior to the other at something. The rotary tool is better at the smaller details, while the oscillating tool gets more work done. Your choice will ultimately depend on what type of project you do and should be nothing to stress about. If DIY is a big part of your life, getting both tools is your best option.