If you are one of those people who are looking forward to getting a new house and haven't found any as yet, you should give prebuilt homes also known as prefab houses a great amount of consideration.
Prebuilt houses are quite the opposite of the traditional ones. Instead of being constructed on the site, they are only assembled.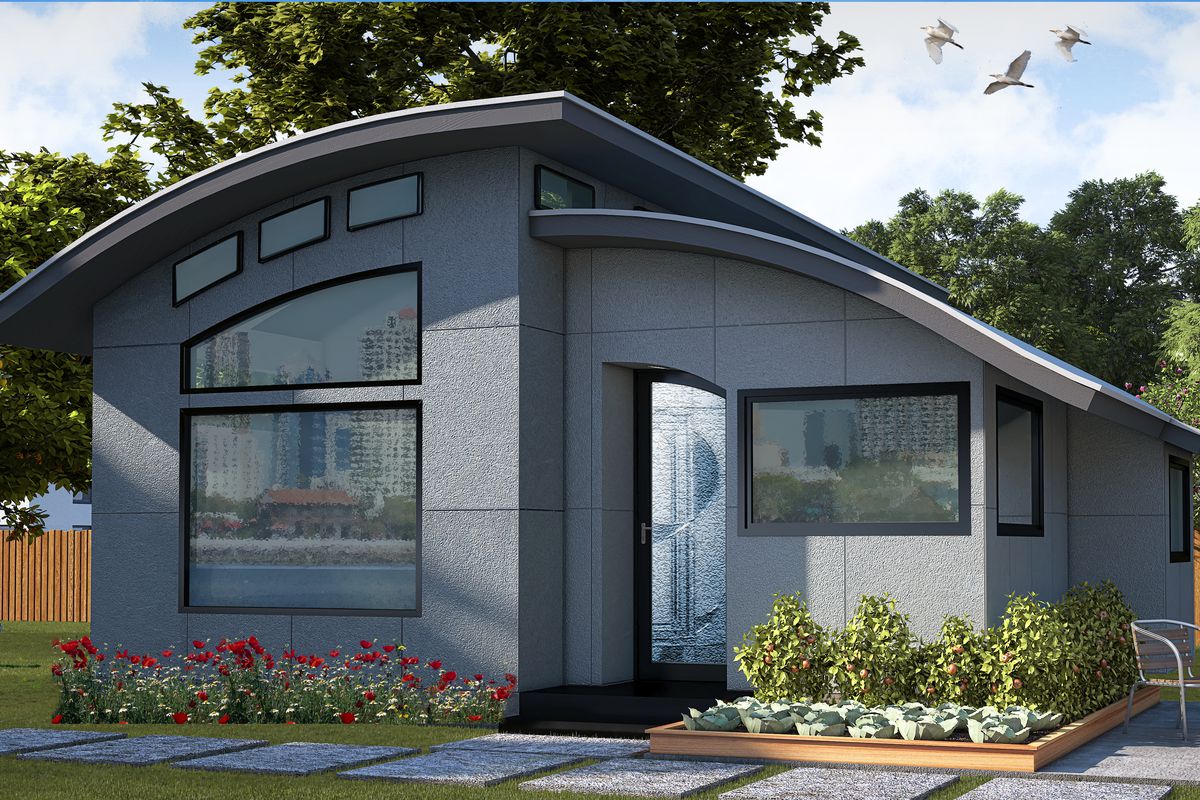 The parts of the houses are manufactured in the factories, then are transported to the site and assembled there.
Lately, they have been getting a lot of recognition from the people. However, there are still a lot of advantages to these houses that you aren't aware of.
Therefore, we have decided to make it easier for you by enlisting the 10 advantages that you never knew about this house
10 Advantages of The Prebuilt Homes
1. They are Very Durable
These houses are manufactured at the factories, therefore, they are engineered and are given attention to detail.
2. They are Environmentally Friendly
Rather than the occurring of several trips to the site, to deliver the raw material of the construction through a conventional building method, prefabricated houses shorten these trips.
This results in lesser emission of CO2 from the vehicles and results to be more environmentally friendly.
---
Read Also:
---
3. You Can Customize Them as Per Your Needs
You can design these houses exactly as per your need and your requirements.
Instead of moving into an already built house, by choosing these houses, you can make them look exactly what you have in your mind.
4. They Consume Less Construction Time
These houses save a lot of construction time. The only action that has to take place is the assembling of the parts, manufactured by the company.
5. These Homes Appraise in the Value
Exactly like the traditionally built houses, the prebuilt homes don't depreciate in value. Instead, they appreciate it.
They are built on a permanent foundation; therefore, they are considered to be of the same value as a normal on-site built house.
6. They are Cheaper
They are relatively cheaper than conventional house construction as less expense is incurred as well as fewer laborers are involved in the construction task.
7. They Can Withstand Winds
These houses are built so that they can withstand 173-mph winds.
8. Updated to the Trends
They are built exactly according to the on-going trends. They are super stylish and aesthetic to look at.
9. They are Portable
These houses are manufactured in the form of parts in the factories and then are delivered to the site to be assembled.
This is why they're considered portable and are highly favored by the people
10. No Weather-Related Construction Delays
The construction procedure isn't that long as the only thing that it involves is the assembling of the already built parts.
Therefore, the construction can be winded up within a week and won't face any delays in case of weather-related issues.
If you didn't know about these advantages of buying a prebuilt house, now you do. So if you're looking forward to buying a house, these prebuilt homes should be of your high priority.