Not everybody can live the dream life of always being on vacation or having that quiet home on a beach, so other options must be explored.
Your backyard is something you see and possibly use every day, so why not attempt to make it a relaxing oasis?
You should be able to step into your backyard and have the sensation a resort can give you, without a worry in the world.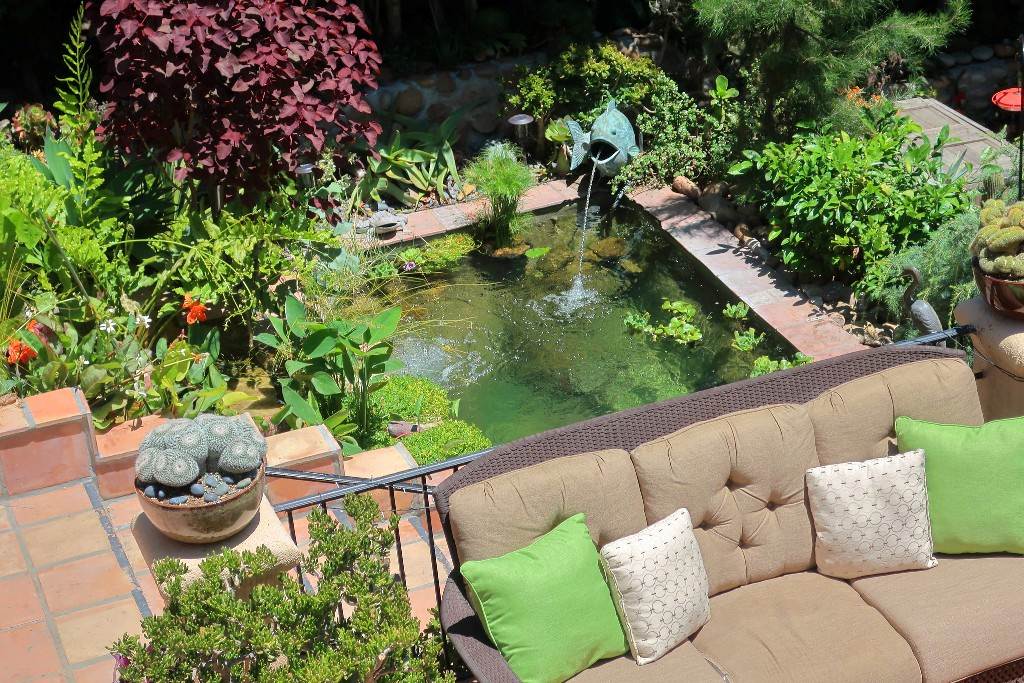 With these small additions, you can quickly turn your backyard into a place you'll look forward to spending time in.
Add a Hammock
You might be tempted to spend more time outside this summer if you have somewhere comfortable to hang out in your backyard.
Hanging up a hammock to your outdoor living space is something you will not regret.
Not only does it look zen, but it is also comfier than you can imagine.
You and your entire crew at home will appreciate it. All wellness resorts have an abundance of these for a reason!
---
Read Also:
---
Invest in a Water Feature
Most of the best summer vacations involve spending some time relaxing near the water.
The peaceful sounds of running water alone should be enough to want to buy a water feature for your yard.
As you close your eyes, you can envision yourself alongside a beach as it drowns out the sounds of neighbors and other unwanted noises.
It also adds a look of tranquility to the atmosphere.
Spruce Up Your Plants
Nothing says "summertime" like a garden full of lush plants. Adding plants to your backyard is an essential trait of having a relaxation environment.
It creates an appealing and beautiful nature all resorts offer. If you want to have a "Hawaiin" feel, tropical plants are the way to go.
Taking a trip to your local depot or garden store is a great way to talk to a specialist who can help you find exactly what you need.
Add Lights
Lighting can have a huge impact on how we feel. Outdoor lighting sets the mood for any backyard.
Draping lights around trees, fences, pergolas, roofs, or anything you can find gives a starry-night, cozy feel.
Adding torches or lanterns are good options as well. With new lighting in your yard, even weekday nights spent outside can feel like special events.
By switching up the lighting in your yard, you can instantly make it feel like you're staying at a relaxing retreat.
Boho Outdoor Rug
To make your outdoor space feel more comfortable, adding in an outdoor rug is an easy way to make a big change.
If you are looking for more color or unique pieces in your lawn, a large outdoor rug is a fantastic purchase without doing any major renovations.
It is an inexpensive way to change the aesthetic of an area just how you want.
Fence Mural
If you enjoy getting the chance to look at art, why not have some of your very own in your yard?
Although not all houses have fences, it could be something to consider adding.
There are many things to look for in Little Rock houses for sale or other homes around where you might be moving.
Fences are one big canvas that allows your creativity to run wild. It can fill in a dull space to add tropical or vacation-like vibes.
If you or a friend is into art, you have the perfect time to showcase it or find a local artist you like and hire them to do it.
Include Comfy Seating
Nothing screams relaxation destinations like comfy and attractive seating. This is such an important feature that brings together a genuine retreat-like setting.
You can use outdoor seating to enjoy meals, read a book, or just spend time enjoying the outdoors. It is also a way to express your taste and make your yard one-of-a-kind.
Having lots of pillows and places to sit allows for an inviting space to ease your mind.
Investing in some great seating is also a great reason to invite some friends over for a summer cookout.
It is crucial to create a backyard that you love and will spend precious time. Adding fun and peaceful elements can upgrade your space into a relaxation destination, perfect for summer.
The idea of having a paradise getaway attached to your home is within reach.