Renovating your home can be a great way to improve and modernize your living space—whether you want to expand the functionality of your home, upgrade outdated features, or simply give your place a fresh new look.
Nowadays, people often renovate their homes to incorporate natural beauty and features that complement the surrounding environment, particularly in Northern California's Contra Costa County.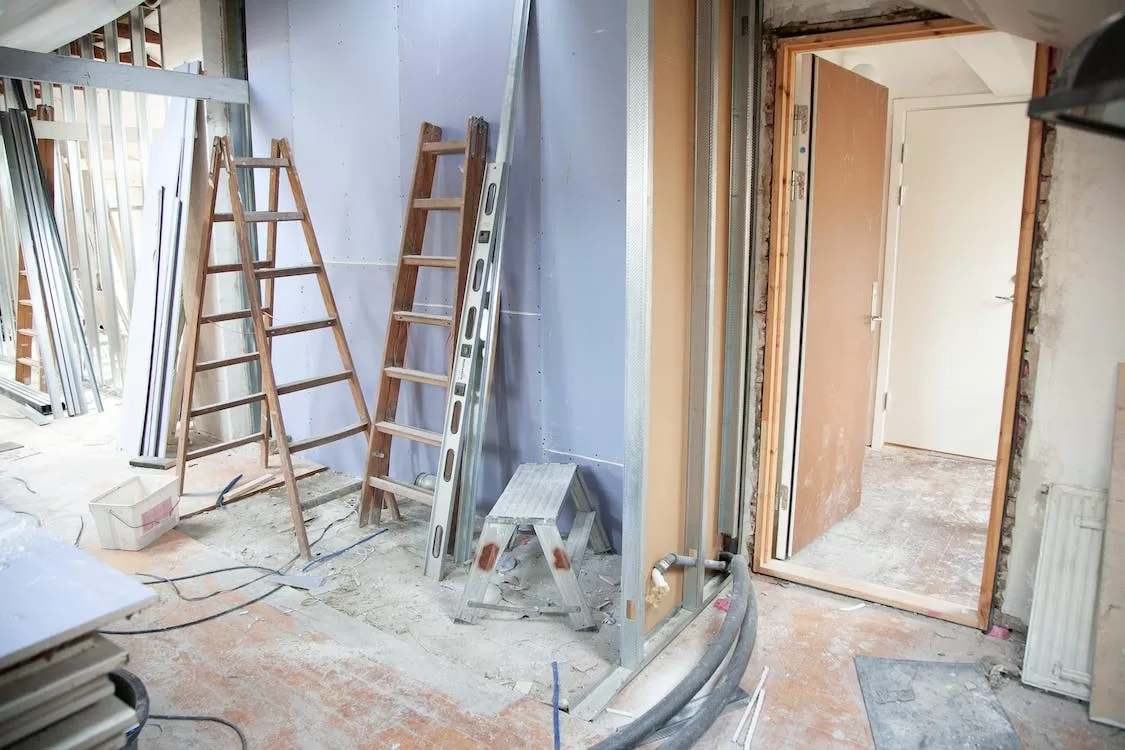 This county's mild climate encourages homeowners to add outdoor living spaces like decks, patios, and gardens to their homes. Contra Costa County, especially Pacheco, offers a unique blend of natural beauty, cultural attractions, and small-town charm, making them a great place to live and visit.
However, while renovating your home can be exciting, it also comes with certain challenges. Nevertheless, with careful planning and attention to every detail, you can make the process smooth and achieve satisfactory results. If you're thinking about giving your Pacheco home a facelift, here are some essential tips and tricks.
Develop a Home Renovation Budget Plan
Setting up a budget plan is crucial when planning a home renovation. It is essential to figure out your priorities, conduct detailed research on the possible costs, and develop a realistic budget with space for unforeseen expenses or sudden changes.
Without a budget, you will end up overspending and with an incomplete or unsatisfactory renovation. It is important to design a simplified framework to track your expenses and make adjustments accordingly to avoid any unpleasant surprises.
Setting a budget and adhering to it can ensure that your renovation is moving in the right direction.
---
Read Also:
---
Be Detailed about Design Ideas
Home renovation primarily depends on design ideas. Therefore, it is important to be specific about your ideas. With a clear vision of what changes you want to make, you can easily communicate your ideas to your designer or contractor.
This clarity will help both you and your contractor to achieve the desired outcomes. The specificity of design ideas includes details about colors, textures, and materials, and to get more satisfactory results, provide examples or inspirational photos to help convey your vision. Don't hesitate to ask for advice or feedback from experts or professionals in the industry.
On the contrary, do not only depend solely on their advice. It's important to stay true to your style and preferences. By being specific about your design ideas, you can create a cohesive, personalized space that reflects your unique taste and personality.
Free-up Space during Renovation
Moving to a new home is an amazing experience, but it comes with the challenge of packing and unpacking all of your things. A great way to free up some space and make the process smoother is by renting out storage units to store your belongings temporarily.
This can also be a great option if you're downsizing and need a place to store things that won't fit in your new home. If you're located in Pacheco, California, look up Pacheco CA storage on the web for some local storage unit options.
Optimize Efficiency Rather Than Expanding Your Space
Many people assume that bigger is always better when it comes to home renovations. However, expanding the size of your home isn't always the best and only solution for improving your living space.
Instead of making costly additions and major reconfigurations, consider increasing efficiency by making strategic updates to key areas.
For instance, storage solutions, updating lighting layout, or installing energy-efficient appliances can go a long way and help you make your space more functional and comfortable without necessarily increasing square footage. By focusing on efficiency rather than size, you can save money on your renovation while meeting your needs.
Engage a Contractor for Your Home Renovation Needs
It is always smart to engage a contractor when planning a home renovation. A contractor can help you throughout the process by providing valuable insights and expertise regarding helping you set a realistic budget, providing design advice, and ensuring that the work is completed on time and to a high standard.
In addition, a contractor can assist in navigating the logistics of your renovation, including obtaining permits, hiring subcontractors, and scheduling inspections. Be sure to do prior research when choosing a contractor, and always opt for a company with a proven track record of quality work and satisfied customers.
Partnering with a contractor will streamline your renovation project, help reduce unnecessary stress, and ultimately result in the home of your dreams.
Prioritize Long-Term Costs over Short-Term Gains
When preparing for a home renovation, it's important to contemplate the long-term costs instead of focusing on immediate benefits. Although you may be tempted to choose low-priced materials or shortcuts that can save money in the short term, these choices can cost you more in the long run.
For example, using lower-quality materials may necessitate early replacements, or neglecting necessary maintenance or repairs could lead to more significant problems down the road. Hence, it is essential to evaluate the long-term impact of your renovation project and make decisions that will increase the value of your home over time.
This entails choosing high-quality materials, making energy-efficient upgrades, and ensuring that the work is done by skilled professionals who deliver lasting results. By considering long-term costs, you can make smart decisions that will help you save money and create a home you can cherish for years.
Plan for Unforeseen Expenses
Planning for unexpected expenses is particularly important during a home renovation project, as hidden costs can often arise during the process. Before beginning any renovation work, it is vital to develop a comprehensive budget that takes into account all expected costs, including labor, materials, permits, and any necessary inspections.
Nonetheless, it is also wise to allocate additional money for unexpected expenses that may occur during the project, such as structural issues or unexpected repairs.
Conclusion
Renovating your home can be an exciting yet daunting task. Whether you're planning for a modest facelift or significant transformation, there are many things to contemplate when taking on a home renovation project.
By following these tips and tricks, you can make the process runs more smoothly and yields more positive results. In addition to the aforementioned renovation recommendations, there are a few other things to remember that can help make your project successful.
Exploring different styles and materials, not forgetting about the slightest details, considering eco-friendly alternatives, and prioritizing functionality are all important factors to be considered.
With careful planning and execution, your home renovation project can be an exciting and fulfilling experience that results in a space that reflects your personal style and meets your needs.