Your home is more than just a place to rest your head; it's a canvas for your lifestyle. So, if you're someone who loves to entertain guests, you know the importance of creating a warm and inviting atmosphere. Luckily, home renovations can help transform your space into the perfect setting for gatherings and social events.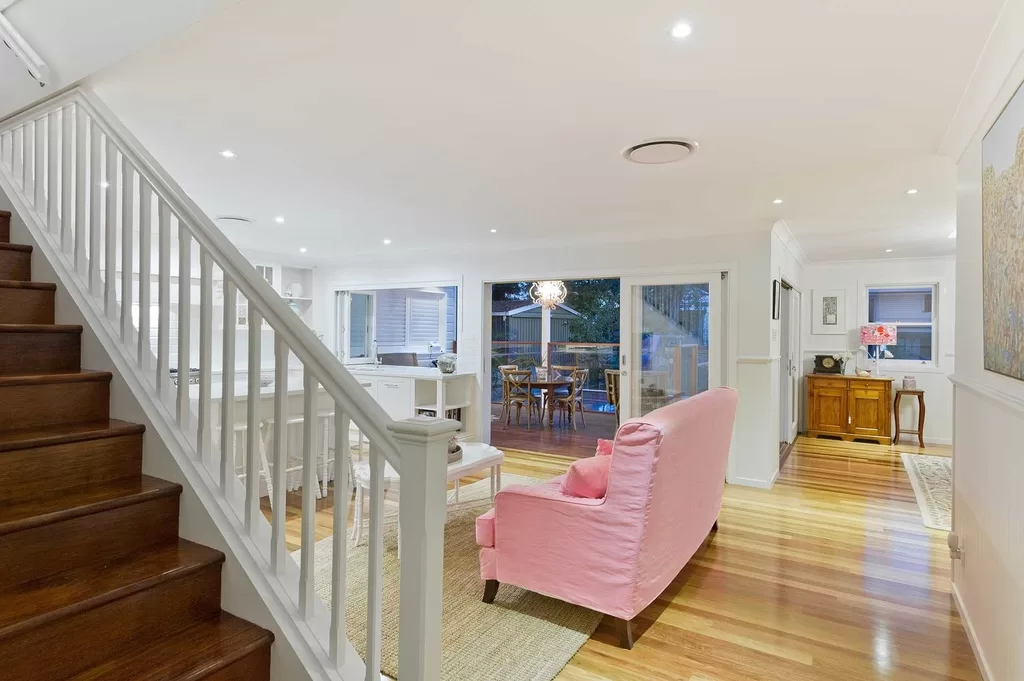 In this blog post, you'll explore five home renovations that are tailor-made for those who revel in hosting friends and family.
1. Renovating the Kitchen for Entertaining Guests
When it comes to hosting gatherings and parties at home, the kitchen is often the heart of the action. If you love entertaining, renovating your kitchen to make it more functional and inviting can greatly enhance your hosting experience.
Start by considering the layout of your kitchen and how it can be optimized for socializing. An open-plan design, for example, allows guests to interact with you while you cook, creating a more inclusive atmosphere.
In addition to the layout, upgrading your appliances is another important aspect of kitchen renovations. A large refrigerator with ample storage space for drinks and food is essential.
Consider installing a double oven or a range with multiple burners to accommodate cooking for a larger group. Adding a kitchen island can provide additional counter space for food preparation and can also serve as a gathering spot for guests.
Lastly, don't forget about the aesthetics. Choose colors, materials, and finishes that reflect your personal style and create a warm and welcoming ambiance. Consider adding task and ambient lighting to ensure that your kitchen is well-lit and functional during gatherings.
By renovating your kitchen with entertaining in mind, you can create a space that is not only practical but also a joy to be in when hosting friends and family.
---
Read Also:
---
2. Upgrading the Living Room for Social Gatherings
The living room is often the central hub for socializing and entertaining guests. Upgrading this space can significantly enhance your hosting experience.
Start by evaluating the layout of your living room and consider if it maximizes seating and flow. Rearranging furniture or investing in additional seating options such as a sectional sofa or ottomans can create a more inviting and comfortable space for guests.
Lighting is another crucial aspect to consider when upgrading your living room for social gatherings. Install dimmer switches to control the level of lighting, allowing you to create a cozy ambiance for intimate gatherings or brighter lighting for livelier events. Adding floor or table lamps can also provide additional lighting options and create a warm and inviting atmosphere.
Consider incorporating technology into your living room renovations. Installing a home theater system or a large flat-screen TV can elevate the entertainment experience for you and your guests.
Additionally, investing in smart home devices, such as voice-controlled speakers or automated blinds, can enhance the overall convenience and entertainment factor of your living room.
3. Creating an Inviting Outdoor Entertainment Area
Taking the party outside can be a great way to entertain guests, especially during the warmer months. Creating an inviting outdoor entertainment area will not only extend your living space but also provide a refreshing environment for gatherings.
Start by designing a comfortable seating area that can accommodate your guests. Weather-resistant furniture, such as outdoor sofas or dining sets, will ensure durability and longevity.
In addition to seating, consider adding shade structures to protect your guests from the sun. Options like pergolas, umbrellas, or retractable awnings can provide relief on hot days while still allowing you to enjoy the outdoors.
Don't forget to incorporate lighting into your outdoor space as well. String lights or lanterns can create a magical atmosphere during evening gatherings.
To enhance the entertainment value of your outdoor area, consider installing audio systems or outdoor speakers. This will allow you to play music and set the mood for your gatherings.
Finally, adding a fire pit or an outdoor fireplace can provide warmth and create a cozy atmosphere during cooler evenings, making your outdoor entertainment area a versatile space that can be enjoyed year-round.
4. Creating an Outdoor Bar
An outdoor bar is a fantastic addition to any entertaining space, as it creates a dedicated area for serving drinks and socializing. One innovative way to create an outdoor bar is by using gas strut windows.
These windows can be installed as a pass-through from your kitchen to your outdoor space, allowing you to serve drinks and food directly from the kitchen counter to the bar area. By installing these windows, you can create a stylish and functional outdoor bar that will impress your guests and make hosting a breeze.
5. Renovating the Bathroom for Guest Convenience
When hosting guests, ensuring that your bathroom is functional, clean, and aesthetically pleasing is crucial. Renovating your bathroom with guest convenience in mind can greatly enhance their overall experience.
Start by considering the layout of your bathroom and how it can be optimized for multiple users. Adding extra storage space, such as a vanity with ample countertop space and cabinets, can help guests keep their toiletries organized.
Consider upgrading your bathroom fixtures, such as faucets, showerheads, and toilets, to improve both the functionality and aesthetics of the space.
Opt for water-efficient fixtures that not only conserve water but also add a modern touch to your bathroom. Additionally, installing proper lighting, such as vanity lights or recessed lighting, can create a bright and welcoming atmosphere.
Don't forget about the finishing touches. Adding decorative elements, such as artwork, mirrors, or plants, can elevate the overall look of your bathroom.
Provide guests with fresh towels, toiletries, and other essentials to ensure their comfort during their stay. By renovating your bathroom with guest convenience in mind, you can create a space that is not only visually appealing but also practical for your visitors.
Insights and Takeaways
For those who thrive on hosting gatherings, home renovations offer the opportunity to create spaces that cater to your entertainment needs. With the right renovations, such as those listed above, your home will become the ultimate destination for memorable gatherings and unforgettable moments.