Moving into a new home is an exciting milestone, filled with anticipation and dreams.
However, there is an important step that frequently goes unnoticed but should never be skipped: a thorough home inspection.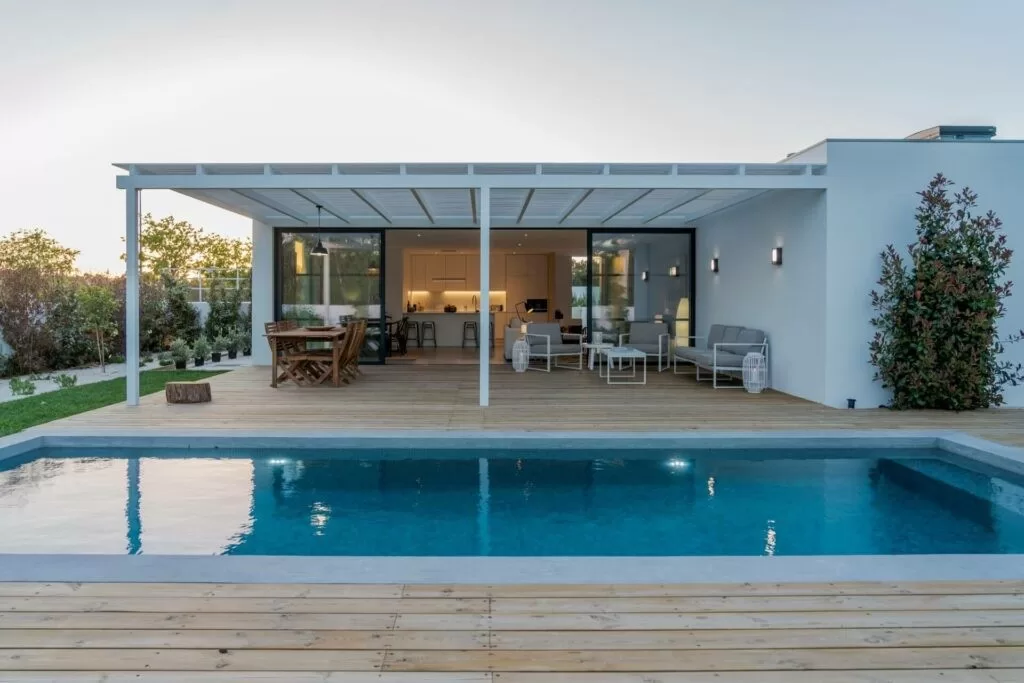 Do this before you begin organizing your furniture or making décor plans.
Here are some reasons why a home inspection is a must before moving into your new home:
Uncovering Hidden Issues
One of the most compelling reasons for a pre-move-in home inspection is the ability to uncover hidden issues that might not be apparent during a casual walk-through.
Even the most meticulously maintained homes can harbor problems beneath the surface. These problems could include electrical problems, water leaks, structural deficiencies, and even pest infestations.
Professional Home inspectors in Melbourne, FL have the expertise to identify such issues, assisting you in avoiding unexpected and costly repairs down the road.
Uncovering these problems before moving in allows you to address them with the seller or factor repair costs into your budget, ensuring a smoother transition into your new home.
Ensuring Safety
A home inspection will evaluate the structural integrity of the building as well as the safety of the plumbing and electrical systems in your home.
Inadequate wiring or plumbing can cause fires, while structural problems can compromise the safety of the building.
Additionally, house inspectors frequently look for dangerous elements like asbestos or mold, both of which can have serious effects on one's health.
Knowing about these problems in advance enables you to take immediate action to ensure a secure and healthy living environment for you and your family.
Budgeting for Repair Work
The last thing you want is to be hit with unexpected repair expenses after settling into your new house.
A comprehensive home inspection gives you a detailed view of the property's condition, allowing you to plan a budget for any required repairs.
---
Read Also :
---
Knowing what must be done right away and what can wait can help you prioritize your spending and prevent unexpected expenses.
For first-time homebuyers who might not be aware of the expenses related to property maintenance, this foresight is very helpful.
Negotiating Power
Additionally, a pre-move-in home inspection can help you in negotiations. You can use the results of the inspection to ask for repairs or a price reduction if it turns up any serious problems.
Before the sale is signed, sellers are frequently more willing to negotiate because they want to make sure everything goes smoothly.
Sometimes a seller will choose to take care of the problems themselves, saving you the time and energy required to deal with repairs.
Long-term Investment
One of the most important investments you will ever make is a home. A small price to pay to protect that investment is to spend money on a thorough home inspection.
You may enhance the longevity of your property and its resale value by spotting and fixing potential problems early.
A well-maintained home is also frequently more appealing to potential buyers when the time comes to sell.
Therefore, a pre-move-in house inspection provides advantages that go beyond the initial purchase and are essential to the long-term financial stability of your property.
Peace of Mind
An important life event like moving into a new house should be pleasant and stress-free, not filled with constant worries about the property's state.
You can be confident that your new house has been properly examined by an expert by getting a home inspection. It removes doubt and ensures that you are making an informed decision about your purchase.
When you move in with faith in the stability and security of your home, you are free to focus on making wonderful memories rather than handling unforeseen repairs and problems.
Compliance with Building Codes
Home construction and safety standards evolve over time. What was considered safe decades ago may no longer meet current standards.
A home inspection can identify areas where your property might not be compliant with modern building codes and safety regulations.
Addressing these compliance issues not only ensures your safety but also prevents potential legal problems in the future.
It's an essential aspect of responsible homeownership, and a thorough inspection helps bring your home up to date with current standards.
Environmental Concerns
A house inspection might reveal environmental hazards that may be present on the property in addition to safety and structural issues.
If radon gas, a naturally occurring radioactive gas that can penetrate into dwellings and cause health problems, is a concern, for example, the inspection can identify this.
Additionally, it can spot potential environmental risks linked to the property's location, such as flood plains or places close to hazardous waste facilities.
By knowing these issues in advance,  you may take the necessary precautions to reduce hazards and safeguard your health.
Final thoughts
Prior to moving in, a house inspection is not only a smart choice but also a requirement.
It gives you negotiation power, protects your long-term investment, assures the safety of your family, allows for better financial planning, and helps you find hidden issues.
Therefore, make sure you invest in the peace of mind that comes with a comprehensive home inspection before you start unloading boxes and settling into your new home.