The living room serves as the heart of the home—a space where comfort meets style. Modern paintings play a pivotal role in elevating the ambiance of this central living space.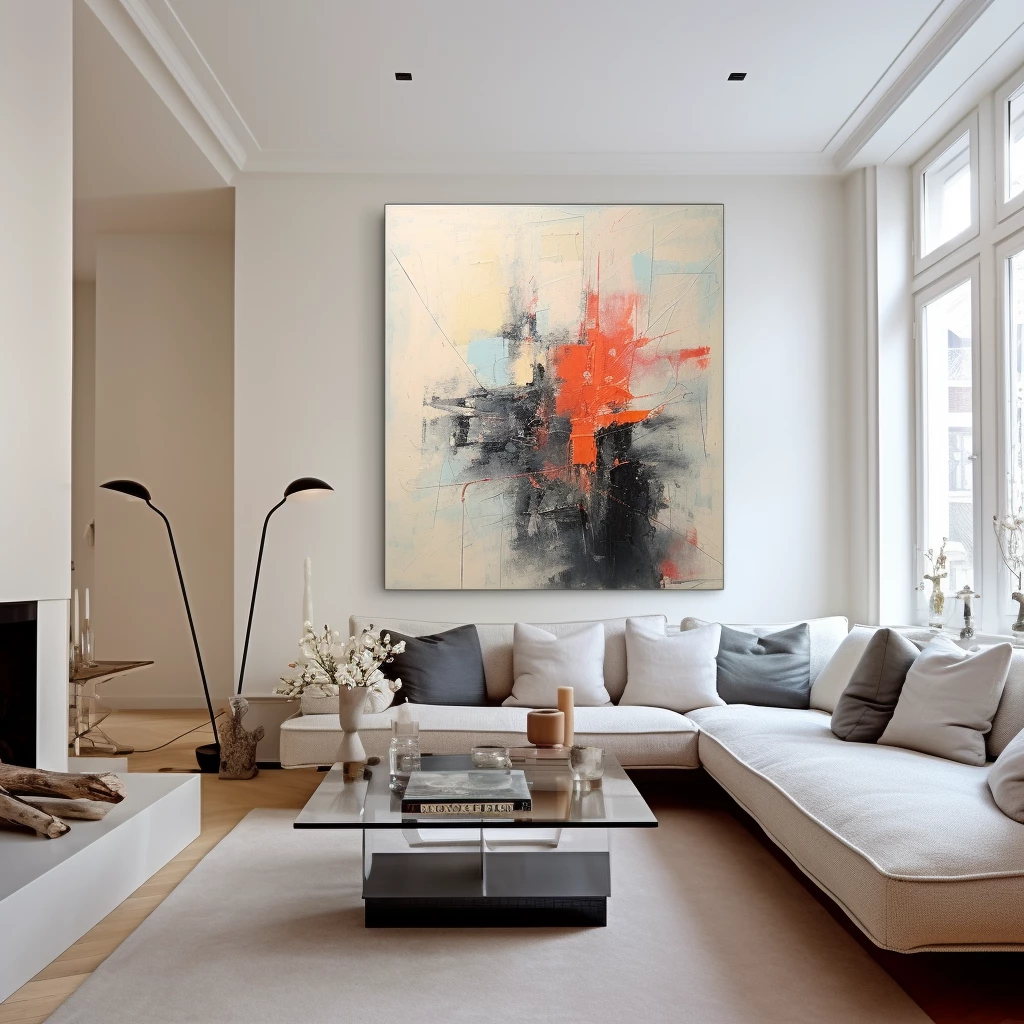 Here, we delve into contemporary trends that can help you infuse artistry and elegance into your living room decor.
Modern Trends in Decorating the Living Room with Paintings
Modern trends in decorating the living room with paintings reflect evolving tastes in interior design and the desire to create unique, stylish, and personalized spaces. Here are some of the key contemporary trends in using paintings to enhance living room decor:
Embracing Oversized Art:
One of the prevailing trends in modern living room decor is the use of large-scale paintings. Placing an oversized artwork above the sofa or on a prominent wall can make a bold statement and instantly update the room's aesthetics.
The Rise of Abstract Expressionism:
Abstract paintings continue to gain popularity, offering a sense of intrigue and interpretation. Their non-representational forms, striking colors, and textural elements can add a layer of sophistication to any living room.
Blending Classic and Modern Styles:
Achieving a harmonious blend of classic and modern styles can be a design triumph. Consider pairing classic-style furniture with contemporary and trendy paintings, creating a balanced and visually stimulating atmosphere.
Exploring 3D Art:
Three-dimensional artworks are gaining prominence for their ability to add depth and engagement to living room walls. These pieces interact with light and shadow, offering a dynamic and immersive experience.
Nature as an Enduring Theme:
Paintings featuring natural elements, whether landscapes, botanicals, or wildlife, remain a timeless choice.
---
Read Also :
---
They infuse a sense of serenity and connection with the outdoors into your living room.
Modular Art for Flexibility:
Modular paintings, composed of multiple smaller pieces, grant you the flexibility to experiment with layouts and configurations. This dynamic approach allows for personalized and ever-evolving displays.
The Play of Materials:
Paintings that incorporate various materials such as metal, wood, or glass are becoming increasingly popular. These mixed-media artworks introduce texture and fascination to your living room walls.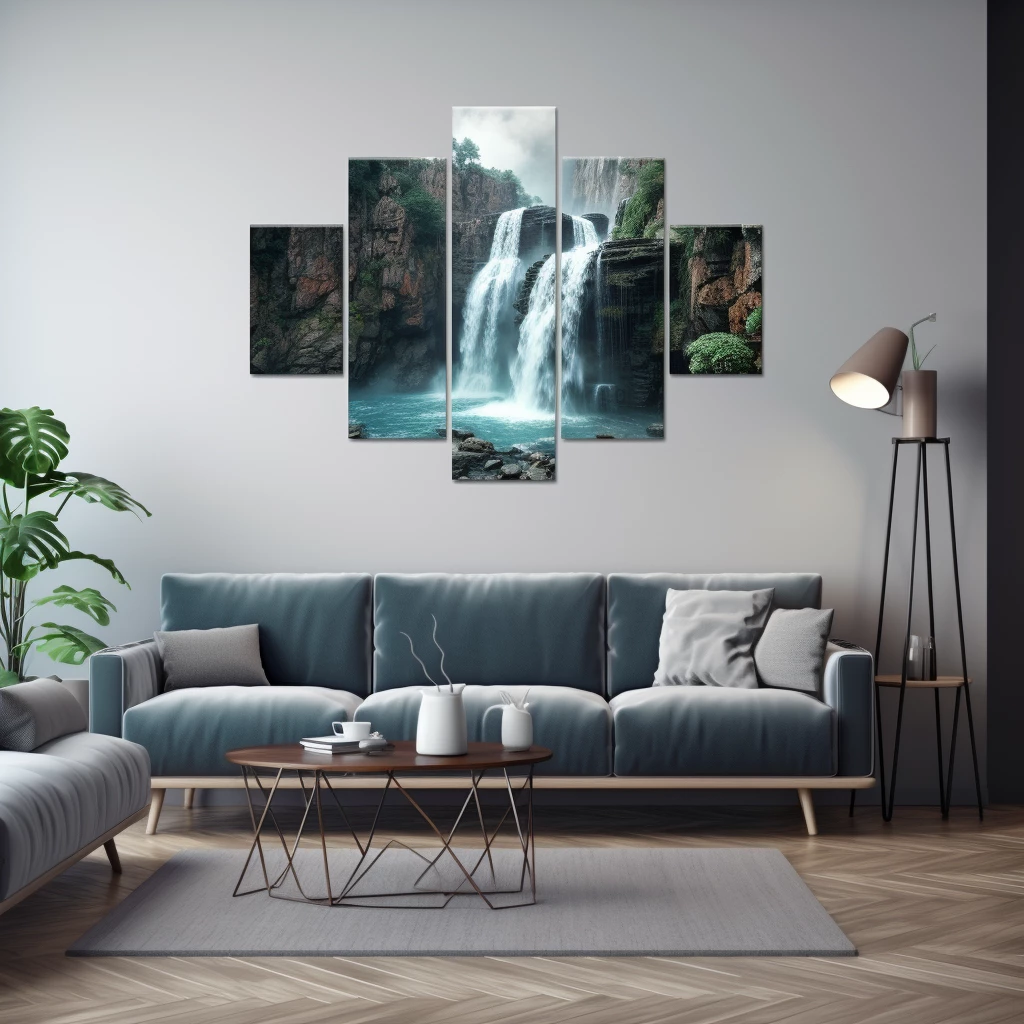 Popular Subjects of Paintings for the Living Room
Choosing the right subject matter for your living room paintings is pivotal in shaping the desired atmosphere. Here are some favored subjects to contemplate:
Urban Landscapes and Cityscapes:
For those who relish contemporary city living, urban landscapes, and city skyline paintings can infuse your living room with an energetic and cosmopolitan vibe.
Figurative Art:
Figurative paintings, including portraits and abstract representations of the human form, can instill intimacy and emotional resonance into your living room ambiance.
Geometric Patterns:
Paintings with bold geometric shapes and patterns can forge a contemporary and visually arresting look in your living room.
Still Life:
Still-life paintings featuring everyday objects, flowers, or food can introduce an air of elegance and refinement into your decor.
Minimalist Aesthetics:
Minimalist paintings, characterized by clean lines, neutral colors, and simplistic forms, cater to those who prefer a sleek and uncluttered living room.
Pop Art Flair:
Pop art pieces, inspired by popular culture, celebrities, or everyday items, can infuse a sense of playfulness and whimsy into your living room decor.
Personalized Touch:
Consider commissioning a painting with personal significance—a family portrait or custom artwork that tells your unique story and suits your style impeccably.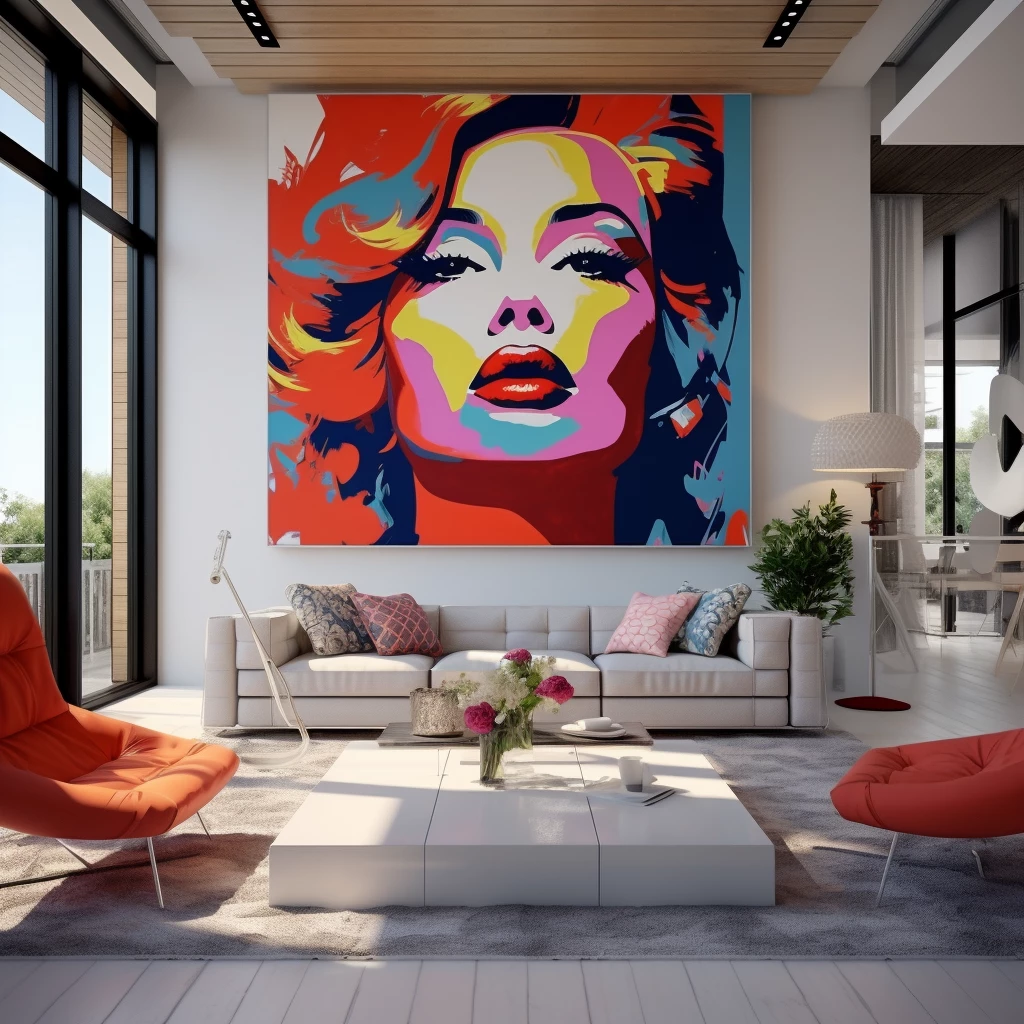 Incorporating modern paintings into your living room is a creative endeavor that allows you to express your personality while staying attuned to contemporary interior design.
Whether you opt for abstract, nature-inspired, or figurative art, the right choice of paintings can breathe new life into your living space, making it a genuine reflection of your style and taste.
Materials provided by: Art-holst.com.ua