A home inspection is an important step to take before purchasing or selling a house.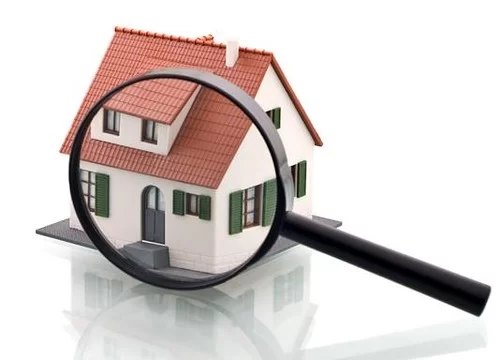 It involves a thorough evaluation of a home's physical structure and mechanical systems. Getting a professional home inspection before you list your property is a good idea, as it can help you avoid doubts and possible renegotiations later.
A qualified inspector will point out any problems with your house so you know exactly what to renovate before you list your home. If you're considering Brooklyn home inspection, then here are some of our top tips to make the most of it:
Leave the Property as You Would Want It
If you want to sell your house, you want your inspector to see the property in its best light. Clean up before they arrive and remove as many personal items as possible.
Also, ensure all repairs are done and all furniture is in place because this will allow the inspector to check for any potential problems caused by previous owners or tenants.
If you have pets, it's also a good idea to get them out of the house so that the inspector can look for evidence of damage caused by your pets.
Know Your Home Inside and Out
If you want to ensure that your inspector is doing a thorough job, then it's important to know the ins and outs of your home. Ensure all appliances are in working order and pay attention to any minor issues so that the inspector can spot them.
The best way to make sure that you know your home inside and out is to take lots of time to familiarize yourself with every room. Knowing your home inside and out will allow you to understand the report better.
It's also a good idea to know what each of the inspector's recommendations is and what they mean. Having this knowledge will help you decide if you want to take action on any repairs or improvements that need to be done.
---
Read Also:
---
Don't Wait Until the Last Minute
The longer you put off hiring an inspector, the more likely it is that you'll have problems with the inspection report. Hiring a professional inspector as early on in the process as possible will give them enough time to complete their report and make any necessary repairs before closing.
If they're not done early enough, you may find yourself having to push back closing or even risk losing your buyer altogether. This can be especially problematic if you have multiple offers on the table and need to choose between them quickly.
Work With a Qualified Inspector
Finally, no home inspection can be successful without a qualified inspector. You cannot do a home inspection on your own, and it's important to find an inspector who will look at your property from top to bottom. The inspector should be able to tell you about any house problems and advise you on how best to fix them.
Brooklyn home inspection is for you if you plan to list your property in Brooklyn. You can find the best-qualified home inspectors who will uncover any major concerns. You can then carry out necessary renovations to make your property relevant to prospective buyers.
Takeaway
Having a successful home inspection can help lead to a smoother transaction overall. Selling a home is stressful enough, so you want to ensure that every possible issue is being addressed properly.
A home inspection can help you avoid costly repairs down the road and give you peace of mind that all of your bases are covered.