Selling your house can be an overwhelming and time-consuming process.
Whether you have plans of relocating for a new job, moving to a bigger place, or planning to take advantage of a real estate opportunity, you need to take certain measures to ensure that you can sell it for the price it truly deserves.
Here are some tips on how you can attract high-quality homebuyers and get good offers for your house.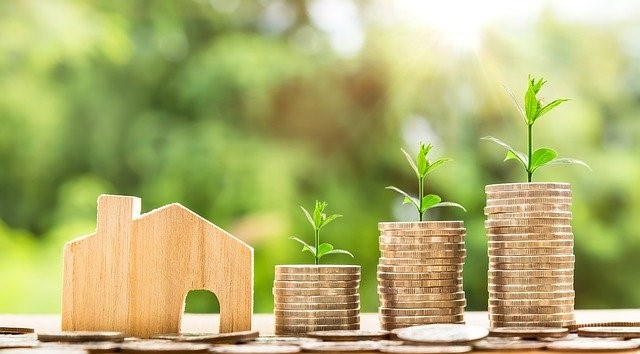 Do Your Research
Before you list your house on the market, make sure to do your research first. Research the current status of the market. Is this a good time to sell? Are there more motivated sellers or homebuyers? Where do you plan to settle down in the meantime? Are the properties in your area selling for a reasonable price?
Weigh the pros and cons of selling your house fast and set the expectations of everyone in your household. Make sure that your decision to sell is based on a rational reason and not an impulsive one.
It is important that you have a realistic perspective of your financial resources before diving into the home selling process.
Find a Credible Real Estate Agent
If this is your first time selling your house, you may feel more comfortable getting the help of a real estate agent to guide you with the entire process. When searching for an agent, you can read reviews online and ask for referrals from your loved ones that have been through the same experience.
If you already have a potential candidate, make sure to check their track record and ask for references. Do multiple interviews and avoid going with the agent with the lowest price tag.
Remember that they will be partly responsible for the success of your house selling endeavor, so it is essential that you hire someone who has your best interests at heart.
---
Read Also:
---
Price It Competitively
It is perfectly natural for you to sell your house for almost the same price you bought it for. However, this strategy will prove to be unrealistic and unproductive. For your home to sell quickly, you need to price it wisely.
It should be competitive, yet reasonable. Avoid pricing it too high with the hopes of buyers asking for discounts. If your house is overpriced, chances are it will stay on the market for a long time, and you may be forced to sell it for a much lower price than you intended.
Check the current housing market and compare the price points of similar homes within your area. Work with your real estate agent so you can come up with a strategic price that can provide you with a reasonable profit and generate the interest of several homebuyers.
If you want a quicker and more guaranteed sale, you may also want to consider auctioning the property. It doesn't necessarily mean you'll have to take a hit on the market value and it's a great way to get things done securely.
Spruce Up Your Property
Once you've decided to place your house on the market, start the process of making it presentable to potential buyers. Prospective buyers should be able to envision themselves living in your home.
However, they might have trouble doing that if your house is dirty, messy, and disorganized. Start decluttering and make sure to remove items that can personalize your homes, such as family photos, albums, mails, and other documents.
Consider renting a self-storage unit to store your belongings and other stuff that might make your house look more cluttered. Make sure to do a thorough cleaning from top to bottom.
Replace broken light fixtures, check the plumbing, update the electrical wirings, fix the leak faucets, and address any issues regardless of how small they might be. Your house should pass any home inspections with flying colors.
Stage Your House
Aside from decluttering and cleaning, you also need to stage your house so it can sell quickly. According to the National Association of Realtors, staged homes tend to sell 88% faster and for 20% more than non staged homes.
You can either do it yourself or hire a professional to do it for you. It is vital that your house is designed to feature its best assets so it could attract prospective buyers.
If you plan to do it yourself, you can start by rearranging the furniture to make your house bigger or more open. A cluttered house tends to look smaller, so it is essential that you layout the furniture effectively so buyers can move around freely without the risk of bumping into one another.
Paint your walls with neutral colors and remove any distracting decorations that can put off your potential buyers. You should make your home attractive enough to any type of homebuyer that shows interest.
Work On Your Curb Appeal
After working on your interiors, it is also essential that you boost your home's exteriors. First impressions matter and your curb appeal will set the tone for whether your buyers will be interested enough to go inside your house. You can enhance your curb appeal by:
Tidying up your yard
Fixing broken fences
Updating your outdoor light fixtures
Starting a flower garden
Trimming nearby shrubs and branches
Removing any debris on your porch or windows
Giving your door a fresh color of paint
Keep in mind that boosting your curb appeal will not only grab the attention of your buyers but can also increase your home's value.
Consider Other House Selling Options
If you don't want to go through the standard process, you can explore unconventional methods of selling a house. You can either sell it on your own, also known as For Sale by Owner (FSBO), list your property for trade, place it in an online auction, advertise it in a raffle, or sell it by cash.
Weigh the pros and cons of each option and choose the one that best suits your needs and preferences. Remember that you can save a lot of money by going with one of these alternatives, but some of them may require you to take on specific tasks that you normally won't need to do with a traditional selling method.
Selling your house can be taxing and emotionally draining. With strategic planning and conscious effort, you will be able to sell it quickly and for a competitive price.