Are you among the many people who procrastinate over cleaning their houses oftentimes?
A tidy home is like a paradise and the main goal is to make it an inviting, peaceful, and comfortable place to stay in.
Even though it can be a more challenging task at some point, keeping your home clean is essential for you and your family.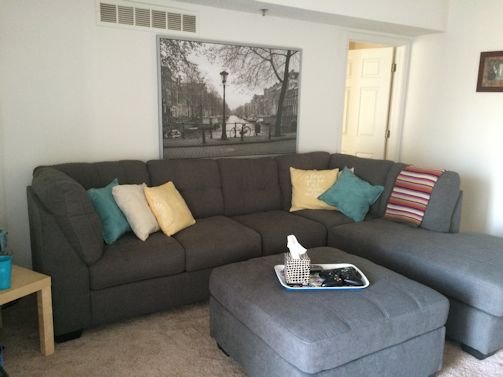 It also takes lots of effort to keep it clean, though it has its perks. Cleaning effectively and regularly can make the place look new and beautiful.
There are plenty of organizational tips that can be valuable to you when planning to clean up and organize your house.
You can make cleaning and organizing of your residence a routine since most people do not want to be in a disorganized and untidy room.
Many benefits accompany a clean house and the following reasons will help you prioritize cleaning of your home;
Proper Organization Saves Your Time
Do you often find yourself searching for a misplaced item in your house? This is a common experience for many individuals who allow the disorder to be a repeated factor in their homes.
Lack of organization can consume your time in different ways. For instance, things can get in your way when you are striving to be productive.
You may also be searching for significant items when you seriously want them.  A disorganized house can be so frustrating to handle.
To top it up, it makes cleaning a harder chore. Having designated storage space for all your important belongings and being more orderly make you less inconvenienced when performing tasks at home.
If the size of your house is affecting the organization, visit https://paradisedevelopments.com/blog/communities/townhouse-vs-condo-whats-the-difference/ to learn more about condos and townhouses and choose the one that meets your requirements.
It Reduces Stress
Walking into a messy and dirty house can make you feel disappointed and stressed. Also, arriving home to tidy surroundings can help make your mind be at ease.
This is because now you have one less thing to worry about. When you ignore home cleaning for an extended duration, the accumulation of cleaning tasks can bother you so much.
This may lead to you being more stressed out. The appearance of an untidy and dirty house alone evokes stress in many people.
Because of this, homeowners with very busy schedules choose to hire a maid service. Hence, take care of household duties and clean the house.
---
Read Also:
---
Lessens Collection of Germs
A house soiled by messes, dirt, dust, spillage,  and other germs possess intensified assemblage of germs like staph, mold, E. coli, yeast, and salmonella among others.
Professional microbiologists do say any surface or object in a house cannot be free of pathogens.
When you maintain a frequent cleaning schedule, it is possible to lessen the multiplication of infection-causing fungi, viruses, and bacteria.
The best way to assure your home stays clean is to embark on a two-step technique of cleaning and then disinfecting.
This is normally exercised by professional end-of-lease cleaners. Specialists first clean the surface to eliminate contaminants and then decontaminate to kill the germs.
It is vital to follow the steps in the exact order because tidying will not wipe out germs, and disinfecting will not remove microbes.
Reduces the Allergies
People who suffer from sensitive skin, allergies, or other illnesses, understand the significance of regular house cleaning.
Stuff like dust on the linens, floors, and blinds do irritate your sinuses a lot. If you have kids who always sniffle it can be from all the particles floating over inside your home.
So, aside from getting your house neat, you can get your air conditioning ducts cleaned.
This can help to enhance the air quality in your residence. In case your apartment or house isn't cleaned up more often, dust and other allergens can accumulate.
When you clean every week, it will help you avoid allergies or breathing difficulties.
You'll Become Sick Less Often
A clean housing leaves fewer spots for bacteria and germs to hide. Allergens and dust pile up in upholstery, bedding, and carpeting with time and leads to asthma and allergies.
Therefore, the health advantages of a clean home are apparent. If you want to ensure you and your family are healthy, you have to clean regularly.
Do not just dust and vacuum. Reckon about decluttering the surfaces. The more things you have, the harder it is to sanitize and dust.
A simplified aesthetic makes it easier to ensure everything is very clean and boosts your health.
An Untidy Home Ages Fast
Your home is something you capitalize plenty of money into. Thus, tidying it is essential if you need to keep it in perfect condition.
Houses with accumulated litter, dirt, and dust tend to age faster compared to regularly tidied and maintained homes.
From making the Interior seem dull, to further serious problems like black mold that can leave awful stains.
Lack of cleaning is like letting your home waste away. For those who intend on selling the house at some point, the resale price can drop much if the house appears worn out and aged.
Consider regular cleaning if you hope to retain the condition of the house for many years.
You'll Sleep Well
There is nothing cozier than hopping in a bed with tidy sheets and wishing good night to an organized house.
With a clean house, you can look around before going to bed without spotting tasks that can keep your gears turning when laying your head on the pillow. You will sleep at ease when you are not waking to chaos.
Summing It Up
Even if you reside in a rented room or own a home, it is crucial to maintain cleanliness. It helps you prevent the accumulation of germs, and keep family members healthy.
It is time to focus if you don't always tidy up your room. Along with cleaning it every day don't stumble to seek the assistance of experienced cleaners if need be.