A basic plumbing system is critical for water supply and waste drainage in your house.
If the system is faulty, the homeowner might try to fix the problem, but they need to be careful, or else they could create a bigger problem in the process.
The significance of enlisting the help of a professional plumber to fix and maintain your home's plumbing system cannot be overstated.
If you're looking for plumbing solutions, you can rely on Clear Sky Construction Inc.
Whether you want to upgrade your washroom, avert water damage, or improve your kitchen, the veteran plumbing contractors are ready to assist you.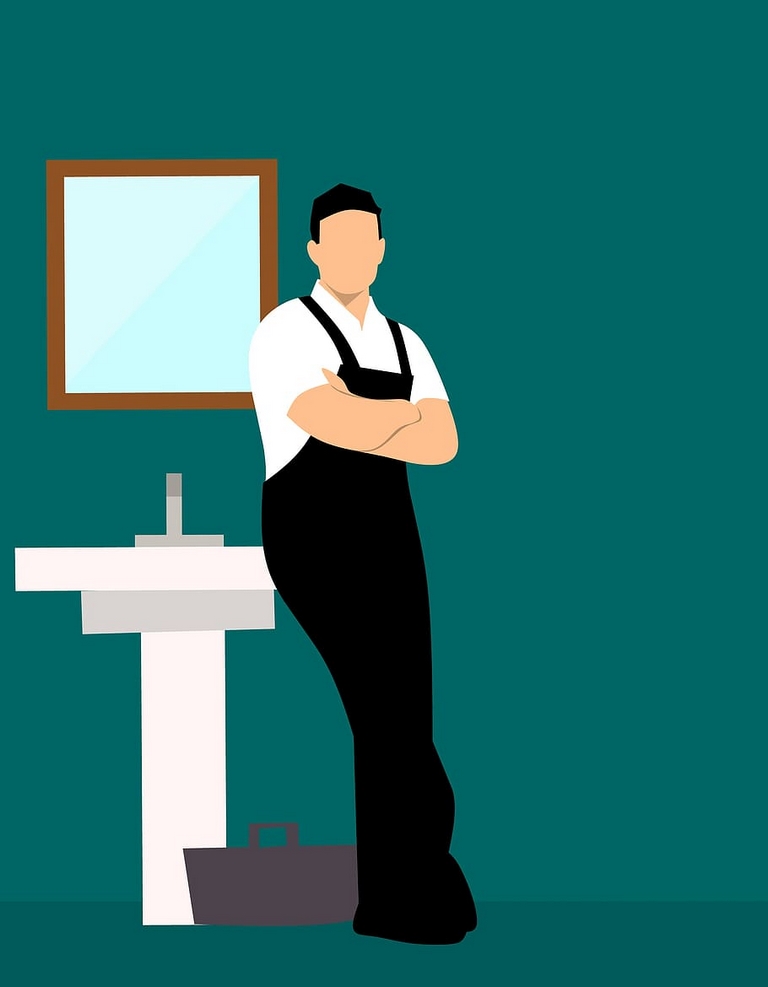 Things to Consider When Selecting a Plumber
When you begin renovating your house, you want to ensure that everything is perfect.
The primary function of your home's plumbing system is to supply water and facilitate waste elimination.
But it takes a quality plumber to ensure that the system works properly.
The following are some of the things to consider when looking for a plumber:
1. Can You Get Referred to Someone?
When you hire a plumber whose reliability or trustworthiness cannot be assured, you're pretty much taking a risk.
It's advisable to turn to your network of friends and family to get pointed to reliable plumbing service.
The best plumber isn't just skilled but also affordable, time conscious, and professional.
2. Are They Vetted and Licensed?
Steer clear of people that offer plumbing services without relevant approval.
Before you hire a plumber, you need to find out about their state and local licensing status and also take the step of finding out whether they have any complaints lodged against them.
Licensed plumbers have been vetted by the state and are statistically more reliable than unlicensed plumbers.
3. Are They Skilled & Experienced?
It's one thing to be skilled, and it's another thing to be experienced. The best plumbers have taken many similar jobs before and are confident that they'll deliver good results.
Generally, experience comes from being in the field providing solutions. Successful plumbers usually demonstrate their track record to win your trust.
---
Read Also:
---
4. Are They Affordable?
Plumbing systems are essential, but they shouldn't cost you an arm and a leg.
If a plumber has high charges, and there's no justification, you should probably look for another plumber.
Instead of talking to just one plumber, you should talk to many plumbers at the same time.
You can find them through their websites, and send them a message or an email.
5. What are Their Online Reviews Like?
A plumbing service with an online presence is likely to have been reviewed by its previous customers.
Looking at these customer reviews, you can evaluate the quality of their services and other critical traits like professionalism and timeliness.
Generally, you want to go for plumbers with a substantial number of positive ratings.
6. Are They Situated in Your Local Area?
If you search online, you might find a highly-rated plumber, but then it may turn out that they don't operate anywhere near you.
Don't be tempted to make arrangements for them to come. Always work with locally available plumbers.
Local plumbers are accessible, and you can easily form a relationship with them.
But if you work with a plumber located too far away, it can result in all types of complications and disappointments.
7. Are They Insured?
Risks and uncertainties exist nearly everywhere, and certain risks can exert enormous negative effects. But insurance coverage is critical for mitigating various losses.
Plumbers can buy insurance to protect both themselves and their clients. The best workers to partner with are usually insured.
In case of an accident, or property damage, the affected parties may receive compensation.
On the other hand, working with an uninsured plumber, you shoulder full responsibility in case of an accident or property damage.
8. Is it Easy to Communicate with Them?
You need to establish whether a plumber is easy or difficult to communicate with.
If they have supplied an email or a phone number, how long do they take to reply to your concerns? Or do they never reply at all? Every quality business has an efficient communication process, and this helps the customers to feel that they are valued.
9. Can they Fulfil Your Specific Needs?
The range of plumbing works is quite extensive. The plumber you need to remodel your house is not the same type of plumber you need to fix an emergency.
Remodeling projects usually require more talent, skill, and refinement. And so, it's critical to find out whether a plumber is capable of fulfilling your specific remodeling needs.