During the winter months, you'll be relying on the furnace to keep you warm.
You don't want to wait until it is cold before you can check out if there is an issue with it. It is usually recommended to have a maintenance schedule in place so that potential problems are taken care of before they get out of hand.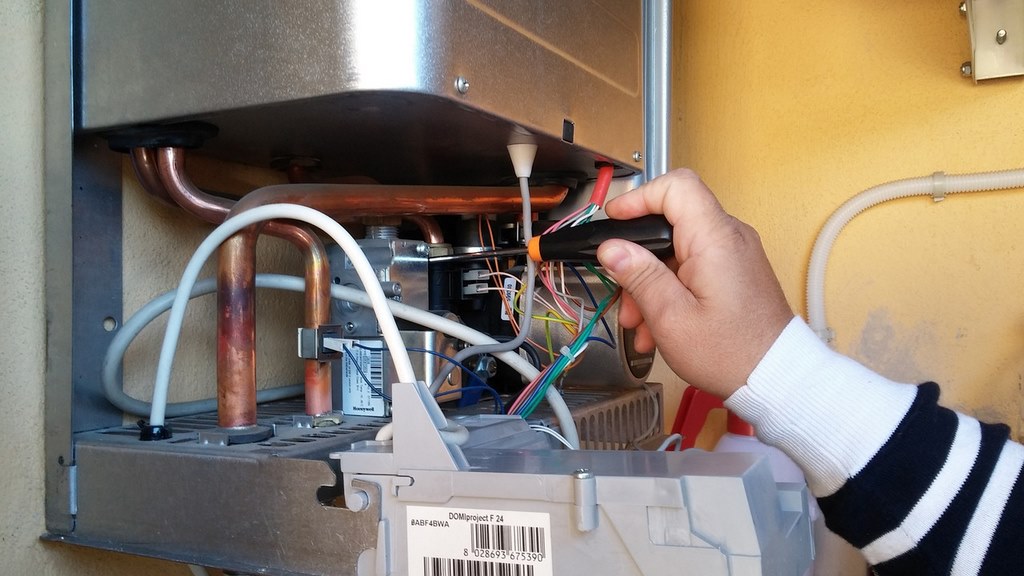 There are common issues with the furnace that will be hard to avoid. You'll have no other option but to look for an experienced technician.
Here are some signs that your furnace needs to be repaired.
---
Read Also:
---
Abnormal Smells
This is one of the main signs that you'll need to look out for. If you notice there is an abnormal smell coming from the furnace, there is a high chance that there could be a problem that needs to be fixed.
If it smells like the fuel that it is being used, there should be nothing major to worry about. This is particularly applicable when the furnace is being turned on for the first time in a while.
The smell will dissipate with regular use. If the smell doesn't disappear over time, there could be a major issue with the unit and it is imperative that you're calling a technician as soon as possible.
It could be a gas leak and that is why you should be reaching out to an expert as soon as possible.
Difficult Starting the Unit
There could be an underlying problem with the unit if you're experiencing problems with starting it. This problem is usually associated with the age of the furnace.
It is a sign that you should start budgeting for a new one. It can still be repaired but it will reach a point where it will be more economical to install a new unit instead of spending money on constant repairs.
A good repair technician will be honest about the state of the furnace and will not want to attempt repairs when it is no longer viable to do so. There are companies like Nortech Services that believe in being open and transparent with their clients.
Inadequate Heating
There is nothing as being in the cold when temperatures are below zero degrees. The furnace could be working at optimum capacity but you still feel like there is not a lot of warmth in the house.
You should first check if the thermostat settings are ok before making any conclusions. One of the common problems will have to do with heat escaping through the ductwork.
There could be a leak. Doing the inspection on your own will not be as effective compared to when you hire a professional to handle the job.
High Energy Bills
If you notice there is an increase in energy bills, there is a chance that the problem could be the furnace.
It means that the unit is working more than it should in order to keep you warm. This will in turn result in high energy bills.
Strange Noises
If you start noticing strange noises coming from the unit, there could be an electrical problem that needs to be fixed as soon as possible.
You'll obviously be used to the noise coming from the furnace and you can tell if there is a change with the levels. If it is whistling noise, it could be coming from the belt which will need to be replaced.
You don't want the issue to be loose internal components as that could potentially mean the death of the unit.
Poor Air Quality
As much as the furnace is supposed to keep the house warm, the air quality shouldn't be compromised.
If the system is not well maintained, there could be bacteria and allergens on the ducts that will interfere with the air quality that is coming from the furnace.
If you're frequently suffering from respiratory ailments, it will be time to look for an experienced technician to get to the bottom of the problem so that the air quality is getting back to normal.
Trips the Carbon-dioxide Detector
If the alarm goes off whenever the furnace is on, there is a chance that there is an issue with the air quality.
It could be a gas leak and it is still important that you're consulting with an HVAC technician so that you're sure that there is no issue with the unit. It is better to be safe than sorry.
Make sure that you're searching for an experienced technician if you want to get to the bottom of the problem.