Have You Been Thinking About Installing Solar Panels in Your Home?
That sounds like a great idea. After all, it's becoming easier than ever to do so. You can even do it yourself!
If you're interested in going green and using renewable energy at home, you've come to the right place. But you aren't quite sure what getting a solar panel installation entails. This article is here to help you wade through the myths.
Keep reading to learn more to get you more comfortable with the facts of solar panels.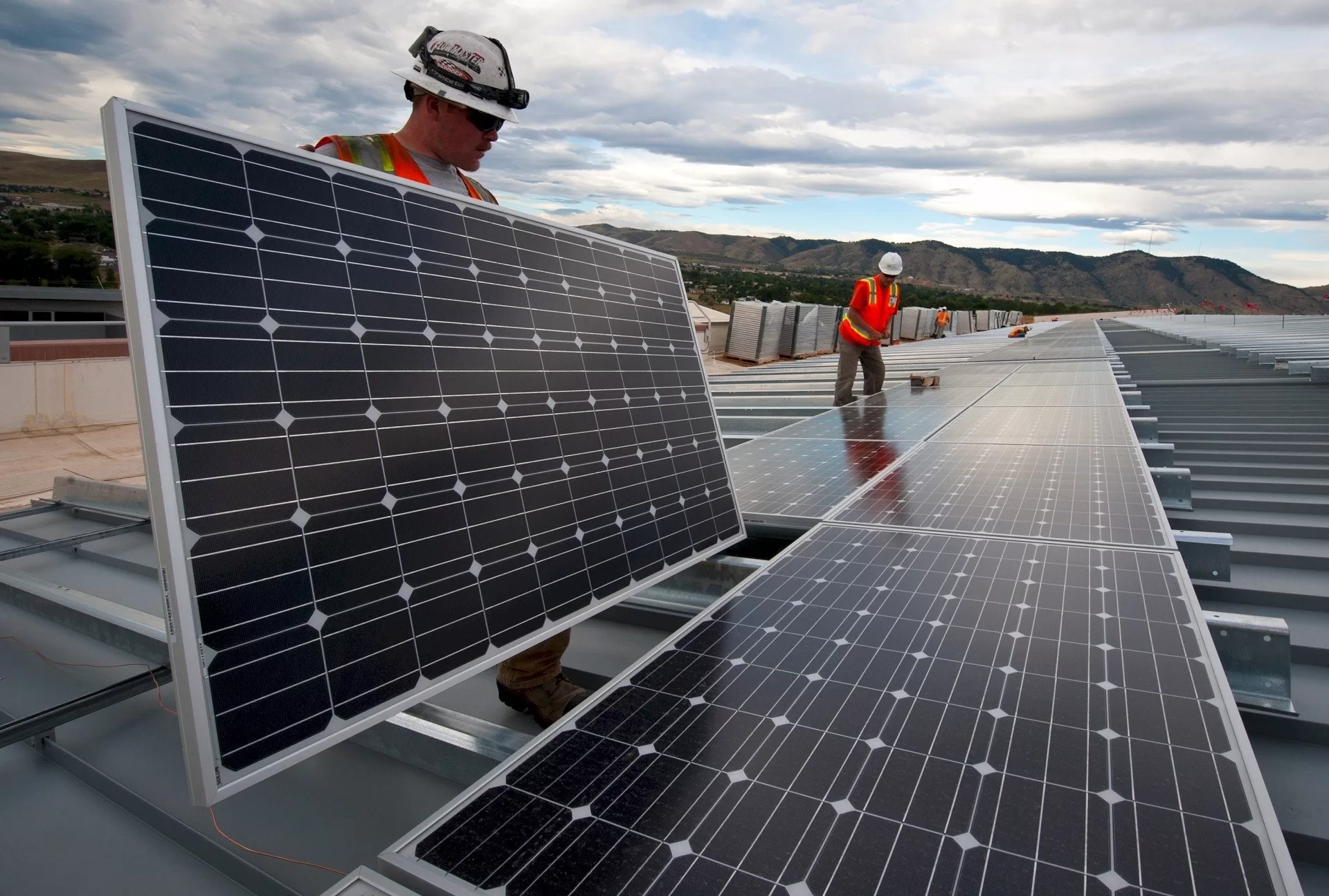 Top Myths About Solar Panel Installation
Solar panel installation is becoming a popular choice as we move towards a more sustainable future. Yet, when considering solar power, it is easy to be misled by myths and assumptions.
Here is a brief guide to the most common myths about solar panel installation:
Solar Energy Is a New, Untested Technology
One of the myths about solar panel installation is that solar energy is a new, untested technology. This is not true. Solar energy has been used by humans as early as the 7th century B.C.
There are so many innovations in such areas as photovoltaic cells (P.V.). Many of the technologies used in modern solar technology. This includes the use of crystalline silicon, which has existed for over 50 years.
While solar energy might be considered relative to other energy sources, it has been around for over a century. They have an impressive track record when it comes to functionality and reliability.
It is also worth noting that the advancement of this energy technology has been due to the fact that the industry is characterized by continuous research, development, and improvement. In this way, solar energy is a proven and tested energy source with a long history of success.
---
Read Also:
---
Solar Panels Need Direct Sunlight
In reality, solar panels can still generate electricity with indirect sunlight. Even during times of low light, solar panels can still generate energy. The panel's design is to absorb as much light as possible, regardless of the light intensity.
Even during periods of cloudy and rainy weather, solar energy can still be generated. This proves that solar energy is a powerful energy source that can be tapped into both bright and cloudy days. In fact, even shade can reduce the amount of sunlight hitting the solar panel, which decreases its energy production.
Solar Panels Need Large Upfront Costs
While it's true that solar panels come with a hefty price tag, homeowners can take advantage of tax credits and solar installment finance opportunities like leases or buying plans. Leasing options even allow you to get panels installed for as little as no money down. After the initial cost, the solar panel installation will start to pay for itself many times over.
With increased energy efficiency, you can see a significant decrease in your energy bills. This can lead to eventual profit. Long-term, solar panels can be a great investment that keeps on giving back to the environment as well as homeowners.
Solar Energy Can Damage the Environment
There is no evidence to support this claim. Solar energy is a renewable resource that produces no emissions or pollutants. In fact, it does the exact opposite.
Solar energy helps reduce the effects of greenhouse gases that are released into the atmosphere from fossil fuels. Solar technology can also generate energy with fewer resources. This makes it a much more sustainable option than traditional energy sources.
The installation of solar panels is a great way to reduce your home's environmental footprint and save money on electricity bills. Solar energy does not cause any harm to the environment and is actually good for it in many ways.
Solar Energy Cannot Meet All Your Energy Needs
Solar energy can often cover most, if not all, of your energy needs, depending on the size of the system and the amount of energy used. Solar energy can power a wide variety of everyday appliances.
This includes things like refrigerators, air conditioners, space heaters, water heaters, and lighting fixtures. It can also supplement electricity use in other forms like wind or hydropower.
Solar Energy Is Only Suitable for Certain Climates
While it is true that cities with more natural sunlight will have more efficient solar systems, solar energy is accessible in many locations. Solar panels produce energy, even in cloudy or cool climates, at a lower efficiency level. In locales with heavy snow and frequent storms, solar installation companies can adjust the positioning of the panels.
Innovative solar panel technology has expanded the potential of solar energy beyond the average climate conditions. It makes them a viable energy source globally.
Solar Energy Is Unreliable
Solar energy is one of the most promising renewable energy sources available today. Yet many people are unaware of the benefits of solar panel installation or the falsehood of some of the myths surrounding the use of this miracle resource. One of the biggest myths about solar energy is its supposed unreliability.
Contrary to the misconception, solar energy is a dependable energy source that provides 24/7 power. Solar energy is emitted as light touches the surface of the earth and is able to convert it into electricity.
The efficiency of solar energy is dependable and increasing as technology advances, further empowering the renewable resource. Thus, solar energy is a proven form of energy production that is reliable and should not be dismissed as an unreliable energy source.
Solar Energy Cannot Be Stored
This is untrue, and, in actuality, solar energy can be stored. Yet, it requires more components, such as a battery bank or backup generator, to do so. While the electricity generated by solar panels is a form of renewable energy, the energy itself must be stored in batteries so that it can be used when the sun is not shining.
For example, many households and businesses have battery banks or backup generators to store energy produced from solar panels and access it when needed. Some municipalities actually have solar storage programs. This is where they will buy solar energy from local businesses and households to be stored in local batteries for the community.
Solar Energy Is Not Economically Viable
This is an outdated myth due to the vast amount of technological advancements that have been made with regard to solar power. It is now more affordable than ever before to install solar panels on homes and businesses. As prices for energy generated using traditional methods increase, the cost of solar technology continues to decrease, making it more and more viable.
There are also many incentives available to those who decide to install solar panels to further reduce costs. With proper planning and installation, solar energy can be cost-effective.
It also offers a renewable energy source that does not contribute to greenhouse gas emissions. This is a huge advantage over non-renewable energy sources, making it an even more attractive economic option.
Solar Energy Is Difficult to Install
With today's technology, almost anyone can install solar energy systems without much technical know-how. The process generally requires a good understanding of basic electrical system principles and local building codes. But there is a vast amount of resources available to assist even the newest solar installers.
With a quality solar panel installer, the installation process can be quick, easy, and painless. It is not as difficult or as expensive as it used to be, and it can be a great way to save energy and help the environment.
Solar Energy Can Be Dangerous
Solar energy is a safe form of energy production when installed and maintained. The hazard lies in the electrical wiring and the possibility of high voltage shocks. Professional installations must have adherence and compliance with local codes and regulations.
They must have routine maintenance that will drop any hazardous conditions of a solar energy system. Solar panels contain no moving parts. As long as the installation is carried out by a qualified and certified individual, there is no risk of danger associated with solar energy production.
Solar Panels Create an Eyesore
The majority of solar installations are attractive and often blend into a home's existing esthetic. Solar panels are generally positioned on an unassuming part of the roof and come in a variety of sizes and styles.
Solar Panels Will Cause Damage to Your Roof
The panels are made of durable materials. Even if the roof does receive some scratches or minor damage during installation, the areas affected are usually patched or repaired.
Solar panels use designed rails and mounting hardware. This is to guarantee a secure installation, ensuring that the panels are safe and secure. Additionally, it is recommended that homeowners have their roofs inspected and repaired before installing solar, so any pre-existing damage to the roof can be addressed before the solar installation begins.
Facts About Solar Panel Installation
Solar panel installation is a great way to save money on electricity and reduce your carbon footprint. Here are the facts about solar panel installation that everyone should be aware of.
Solar Panels Can Increase the Value of the Home
Solar panel systems may increase the home's market value, but only if the system is installed properly. Every homeowner deserves a system that meets or exceeds their needs, so it is important to read more here about solar panels to best serve their needs. Buying a solar panel system can be a great way for homeowners to increase their home value while simultaneously reducing energy costs.
Solar Panel Installation Can Save Money
By producing your own clean, renewable energy, you can greatly reduce your electricity bill and even eliminate it in some cases. Cost savings start immediately upon installation, with energy bills dramatically decreasing from the very first month. With no fuel to purchase, solar energy can make a lasting difference in the cost of your energy bills over time.
Solar Panel Installations Can Last 20-25 Years
Solar panel installations can be expensive initially, but they do pay for themselves over time. If properly maintained and operated, your solar panel installation can last for up to 30-35 years, giving you free energy for all that time.
Solar Panels Require Little Maintenance
Solar panel systems are virtually self-sufficient and require very little to maintain. They can perform at their optimal efficiency without regular maintenance. As long as the panels are not blocked by dirt, leaves, or snow, they should require little to no upkeep.
In many cases, the only maintenance required is to check that the connections between the solar panels remain tight and clear debris away from the panels. Constructing a solar panel system is also quite easy. With some basic tools and access to the right technology, most people can install their own system.
There Are a Variety of Solar Panel Sizes and Styles
The fact that there are a variety of solar panel sizes and styles for every project is a sign of the growing presence and technological development that solar power has achieved. The variety of solar panel sizes and styles span from traditional panels to more lightweight and modern options such as flat, folding, and trackable solar panels.
Additionally, the technology in solar panels has advanced since their first introduction, increasing the efficiencies and dropping the prices.
Not only have the prices become more feasible but the performance and sizes of solar cells have increased, making them more accessible and durable. Different locations, climates, and budgets have different solar panel needs, which is why the vast supply of solar panel sizes and styles is such an important and convenient factor for customers.
Busted Solar Myths You Need to Know About Solar Panel Installation
Solar panel installation is an efficient way to reduce energy consumption and become more sustainable. While there are a few myths about solar panel installation, it's important to arm yourself with the facts.
Thankfully, this guide has provided all the necessary information to help you make the most educated decisions. Don't wait – take a step towards renewable energy today and begin the journey to a more sustainable future.
Need more tidbits like this? Keep scrolling through our blog for more.