Only a few things are more satisfying than clean, crystal-drinking water. Unfortunately, not many people have access to it. If you fall into this category and want to learn how to purify water, then you want to consider investing in a water filter system.
Several types of these filters are available today and one popular choice is the inline water filter. Here, we look at what this device is and how effective it is in producing clean, drinking water.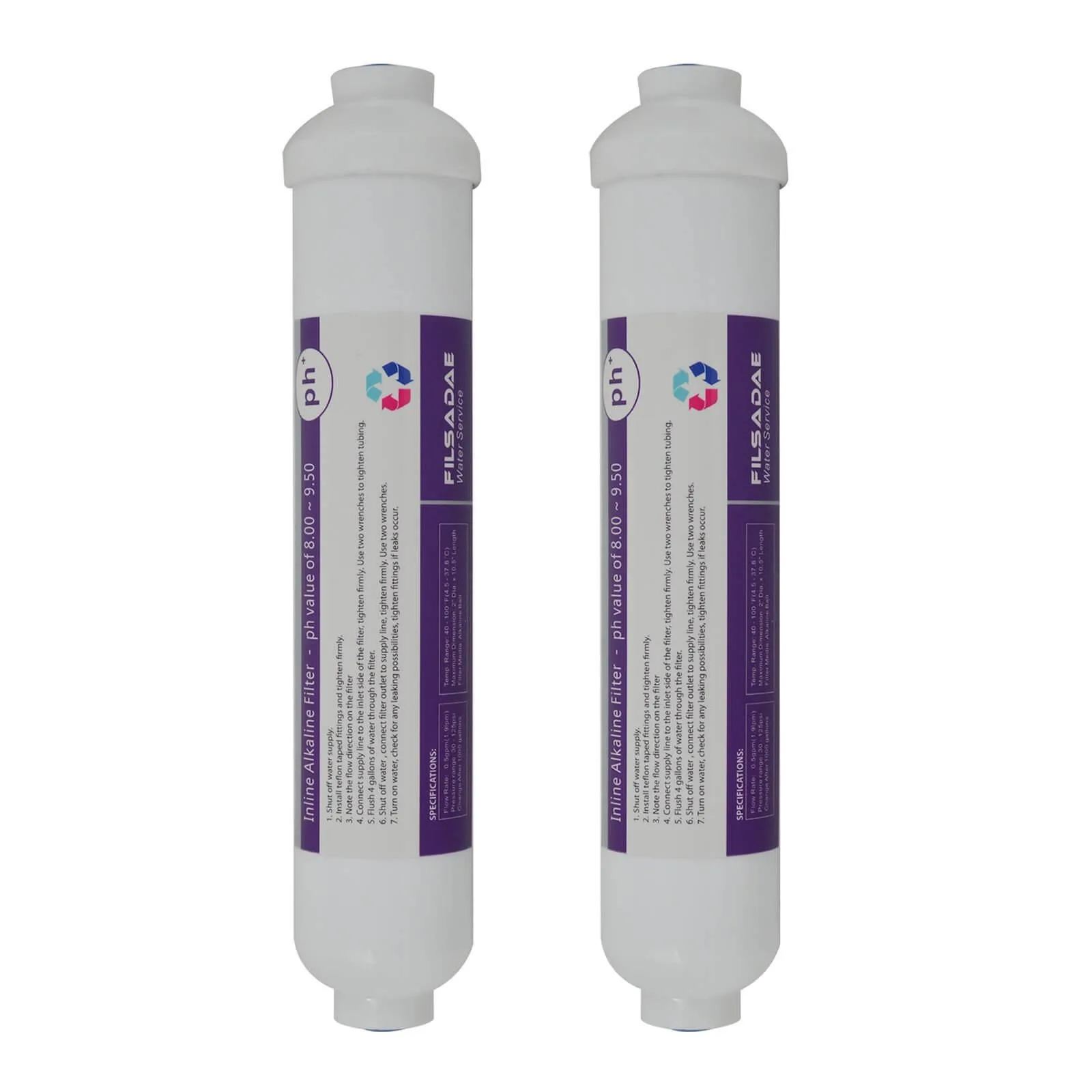 What Are Inline Water Filters?
An inline home water filter is a filtration system installed in your cold main water line to clean your water as it flows to your tap. These devices are easy to install and inexpensive. They also provide excellent protection against potential health problems and contaminants.
Here are the top features of Inline home water filters:
They are easy to install and replace
They save space
They are very durable
Performs well even in low-pressure environments
Comes with different types of filter media
---
Read Also:
---
How Do They Work?
Inline water filter systems are designed to be installed as part of your main supply. These devices use carbon blocks or granulated activated carbon (GAC), or ceramic spheres to reduce chlorine and other contaminants in drinking sources.
Attaches to your main supply line, particularly in the kitchen.
Contains activated carbon or ceramic spheres.
Can work in showers and sinks.
Also found in household appliances like fridges, dispensers, coffeemakers, and coolers.
Are sometimes used in the final stage of the reverse osmosis filtration system.
Advantages of Inline Filters
An inline drinking water filter is one of the best choices when it comes to home filtration. In fact, they boast many advantages that make them ideal in certain situations. Some of these advantages include:
Simple and inexpensive to use.
Small, discreet, and doesn't take up space.
Highly durable, and can last for as long as 12 months.
Can be used in a variety of situations, such as faucets, sinks, dispensers, and coffee machines.
They can be set up in minutes, making them ideal for situations where there is little time for installation and maintenance of conventional filtration systems.
Works well in low-pressure settings.
Disadvantages of Inline Filters
Here are some reasons why an inline filtration system may not be ideal for your needs.
The quality of filtered output may not be great because inline filtration only performs single-stage filtration.
Has to be installed where it will be used. If you have multiple taps, then you'll need filters for each tap.
There are no replacement parts so the entire unit must be completely replaced.
Installation may be difficult for some people.
Installation of an Inline Water Filter
Installation instructions for these devices will vary depending on which model you choose. However, the majority of these products will need an appropriate countertop tap to pass the filtered result through. This can either be a separate faucet that is added to the existing tap arrangement or a three-way mixer faucet.
You may need to refer to the instructions that came with the device or read online instructions. Some models include an instructional video on how to install them on YouTube.
If you are finding it hard to install your filtration device, then you may want to call a professional plumber to help you. This is probably the best option as you can be sure that everything will be done properly.
Conclusion
All in all, water filters inline are a cost-effective and user-friendly way to reduce chlorine, sediment, and odors/tastes that hamper drinking water at your home or office.
While they may not be as perfect as reverse osmosis, they are a very good option in case you live somewhere with bad-tasting or smelling water but don't want to invest in a whole house filtration system.
If you feel that your tap water might be harmful to your family, inline water filters from FILTERWAY are definitely a good option to consider.