Your home is your private sanctuary where you expect to relax after a long day at work.
Decorating it tastefully should be on top of your mind because ambiance can make or break your energy levels. Ideally, your living space should have a serene atmosphere to help you recharge and refresh.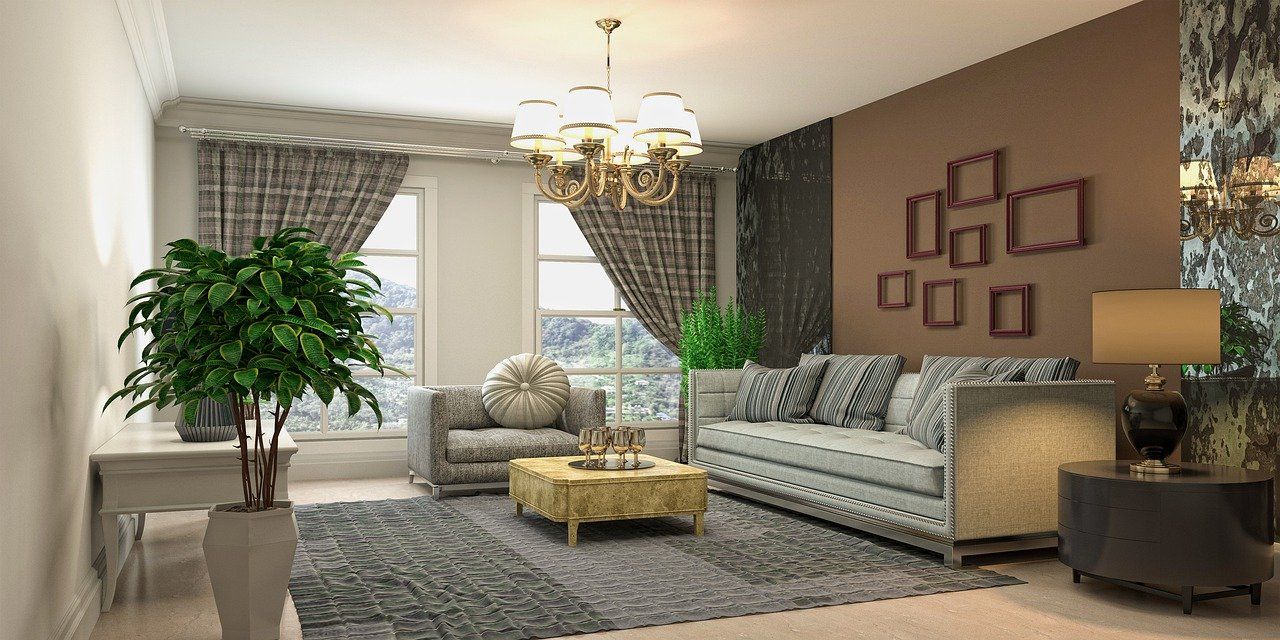 However, most homeowners tend to focus more on aesthetics and forget about a peaceful atmosphere. Creating a tranquil abode is easier than you imagine.
All you need to do is focus on simplicity, as it can take you a step closer to a stress-free lifestyle. Here are some easy tips from decor experts to help you create a soothing ambiance for your living space.
Start with a Declutter Project
Before picking decor ideas for your home, you must purge everything that doesn't deserve to be there. Clutter causes space constraints and prevents the flow of energy.
Your priority should be a decluttering project for your home. Make sure you do not confine your efforts to spring cleaning, rather follow a regular declutter routine.
Assess your belongings every few months and identify the stuff you no longer need. Even things you haven't used for a few months should go. Stick with a minimalist mindset and eliminate the extras, and you will have a clean slate for peaceful decor.
Choose a Neutral Palette
Once you have a clutter-free home, it is time to paint the canvas. Steer clear of dark colors and get a paint makeover if you have bright walls. You can start by researching soothing paint colors that bring feelings of peace.
Muted neutral hues induce relaxation, making them ideal for a sanctuary-like vibe. You can consider playing with texture to create interest with white or light-toned neutrals like cream or taupe. This way, your walls will appear calm without being dull and boring.
You can work with different fabrics and subtle patterns for the curtains and furnishings. Warm hues such as faded yellow, pale tan, sea green, and gold can keep the light walls from looking too sterile.
---
Read Also:
---
Dress the Walls with Soothing Elements
Neutral walls shouldn't lack the element of interest. After all, you will not want to compromise aesthetics for serenity. The idea is to find a perfect balance between both, and you can do it the best by dressing your walls.
Choose coastal abstract paintings as they make a soothing decor element for the walls. This form of artwork takes you to another world, and you feel relaxed by simply looking at the picture of the sea.
Look for a painting that replicates the serene waves instead of stormy shores. You can also create an accent wall with happy pictures that bring back sweet memories of happy times.
Create Color Clusters
A peaceful decor is not just about light and soothing colors for the walls. You must have a little brightness in your living space as it can perk up your mood when you feel low.
Add some vibrant accessories such as throws and cushions to bring a punch of happiness and positivity to the space. Smaller elements like pottery, table accessories, and vibrant artwork in bright tones can make your place warm without being loud.
You can create color clusters to maximize the comforting effect. An entryway console table or a fireplace mantel make great places for creating these clusters.
Utilize Natural Light
Natural light can be a game-changer when it comes to creating a soothing ambiance for your home. Rethink your decor and move the furniture pieces around to maximize the flow of natural light.
Keep the blinds and curtains open during the daytime to let the sunlight flood in. You will feel warm energy flowing inside the space. For the evening hours, you must have the right lighting scheme.
Look for fixtures that replicate the gentle, warm light of the sun. Add elements such as sconces, a desk lamp, and a floor lamp to complete the look and functionality. Morning or evening, good lighting makes your home appear inviting and put together.
Warm up the Place with Candles
The soft glow of candles can do wonders for the look and feel of your home. They instantly add warmth and happiness to the ambiance of the rooms. You can have them in your living room, bedroom, and even the kitchen.
Invest in a substantial supply of candles and candle holders, and install them as decor elements around the house.
You can go the extra mile with aromatic candles that add freshness and aroma to your area. The soothing light coupled with fresh scents makes your place worth flaunting. You will love every minute you spend at home.
Bring the Outdoors in
Greenery is another must-have element for a calm and soothing ambiance for your living space. It is easy to have a cleaner and greener home as you can find a wide range of indoor plants out there.
These plants are low-maintenance and purify the indoor air without costing a fortune. They make you happy and bring in beautiful outdoor vibes.
You can even consider creating a small vertical garden in your living room or kitchen by installing floating shelves on one of the walls. Plant your favorite herbs in old coffee mugs, and place them on the shelves to create a lovely space.
Pick a bunch of fresh flowers from your garden and decorate it in a vase. You may even choose dried flowers to bring a refreshing feel to the indoor air.
A calm and peaceful ambiance for your living space is worth making an effort for. But the best part is that you can do it effortlessly and without burning a hole in your wallet.
Start with cleanup and work on the blank canvas with these simple ideas. You will have a beautiful sanctuary within no time.
Just make sure that you pick decor elements that are soothing and appealing to the eye. Most importantly, do not go overboard with them because minimalism keeps your space looking calm and peaceful.