Living a convenient life is probably an unsaid desire of every person. However, the definition of convenience can vary from person to person.
To some people, it means living in a house with ultra-modern devices and appliances that makes everyday tasks effortless. While, to others, convenience means decorating the home or living room to make it more inviting and cozier.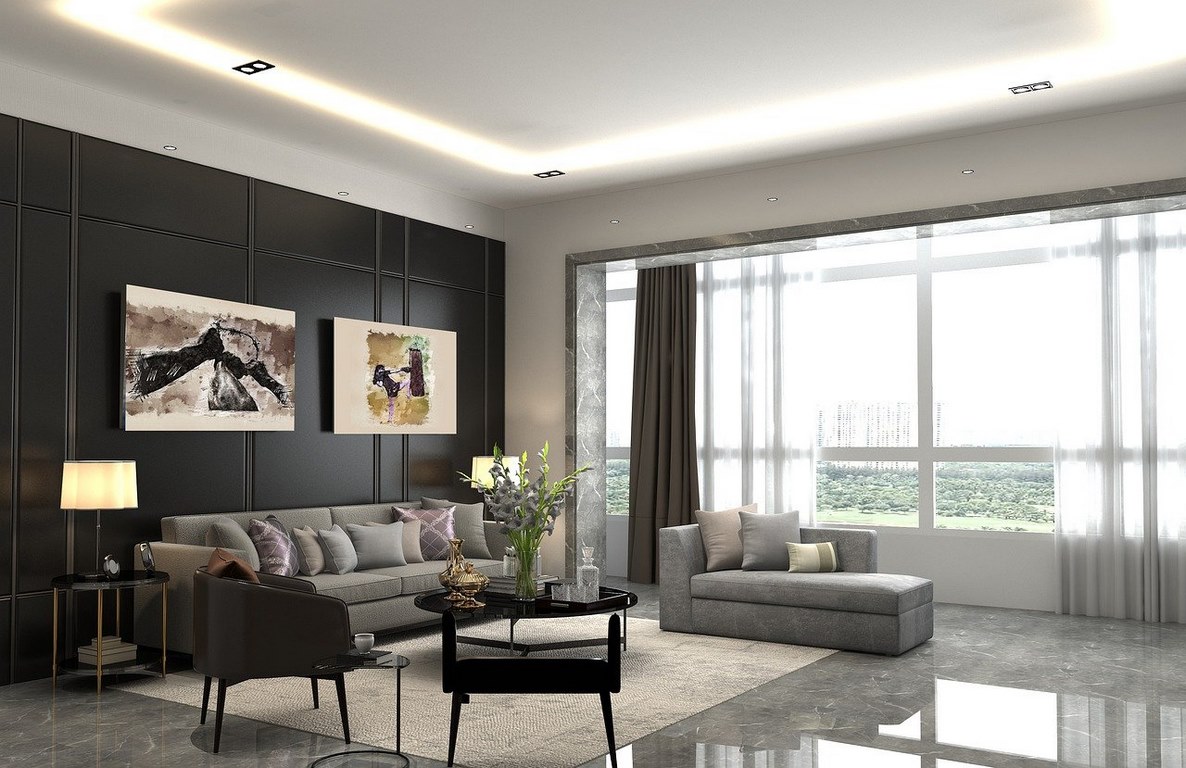 Even so, for every person, the focus is to attain the utmost comfort. Taking the same into consideration, we have listed below some tips and tricks that will make your living space comfortable yet fully functional.
So, let's begin!
Add Some Potted Plants
Generally speaking, the easiest way to make a place look cozier is by filling up the empty space.
In every household, the corners are the least used space. Empty corners make the place look unadorned rather than spacious. Therefore, you should consider adding some potted plants to the room.
They are usually of medium height, so they effortlessly fill the ample space. Moreover, plants bring along a positive and inviting aura. These are also great if you follow a minimalist decor approach.
Replace Sofa with Recliners
On entering a room with a sofa and recliners, many people's first instinct is to sit on recliners. They are simply undeniable and give your body proper support and comfort.
That's why while selecting living room furniture, most people prefer recliners. Not to mention, along with ease, they make the house look luxurious.
They also fit perfectly with the light-colored walls and highlight the decor and architecture of the whole place.
---
Read Also:
---
Install Mood Lighting
A well-lit house creates happy and positive energy. That's why professionals recommend letting the natural light in and paying attention to the placement of light fixtures.
Likewise, to make the place look cozy, you can install mood lighting. To be more specific, use soft and warm light all across the room at the lower level. And as for wall light, look for the dim one.
It will ensure that in the evening, every corner is illuminated yet soft to the eyes and helps you relax.
Create a Blend Of Sophistication And Coziness
If you often invite guests for get-togethers and parties, you should consider making the place look sophisticated yet cozy. Make sure that your guests feel at home and get awestruck by your decor and aesthetics.
How?
Well, it is very easy! All you have to do is keep the place clean, well-organized, and coordinated. Do not add every element in one place.
For instance, you can use wooden cabinets to keep all the items and add a vintage appeal to the place. On the other hand, you can use outdoor swings and add lots of cushions to make it look cozy and snuggle in.
Wrapping it up!
These are some tips and tricks that will elevate your living space and make it more inviting and comfortable.
Moreover, it will also make the place look modern and luxurious. So, you must give these ideas a try and see how it instantly highlights your house.