You are in perpetual search for more brightness in the rooms of your interior, and you have opted for blinds.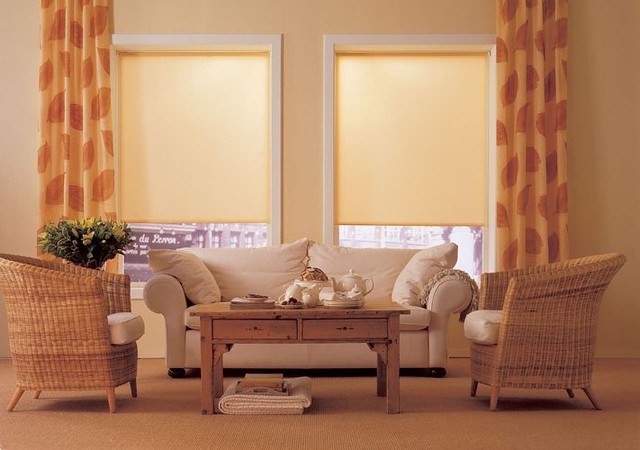 This is an excellent decision, but then the different variants disturb you, and you have difficulty distinguishing the blinds between them, in this case, the roller blinds and the screen blinds.
In this article, I will introduce you to the elements that will make it easier for you, when you will be required to identify each type of blind.
What Fundamentally Distinguishes Roller Blinds From Clip Blinds?
As for screen blinds, they are made from a mesh material similar to a screen, designed to block Ultraviolet rays while maintaining sight.
Yet, roller shades can be made from a varied range of textiles, which are often vinyl or fabric, to control the light in a room. Well beyond basic materials, you can not use blinds for the same needs.
When you often use roller blinds to blacken a room, screen blinds can serve as outdoor blinds because they can control ultraviolet rays.
It will no longer be a question for you, to let yourself be surrounded by these different blinds, but I will also present the specificities of each type of blind.
---
Read Also:
---
What Characterizes Roller Blinds?
The peculiarity of roller blinds lies in the winding of a solid piece of material around a tube at the top and mastered by a cord or a continuous loop lifting chain or a spring mechanism.
Another feature of the roller blind is found in the countless varieties it offers. You can also enjoy the roller blinds in a range rich in colors, textures, materials, opacities. You can therefore get it by your internal decoration, as well as the amount of light you want to receive.
What is Special About Screen Blinds?
Screen blinds for their operation, use a roller and tube mechanism for both opening and closing. You'll also notice that screen blinds are only available in neutral colors.
You should also know that screen blinds rob you of your privacy at night. This is hardly believable when during the day they seem perfectly opaque because of the intensity of the sun.
Yet in the evening, with the black of the outside and the lights on, passers-by have an excellent view of the inside of your room.
I recommend using them with windows that do not offer a view of the street or making use of them as the basic treatment of windows under curtains. So take all these indications into account, and no more confusion will disturb your mind.