The Sydney metropolis is located on the east coast bounded by Port Jackson, the Blue Mountains, Hawkesbury, and the Royal National Park.
The city is composed of 658 suburbs spread over 33 local government units.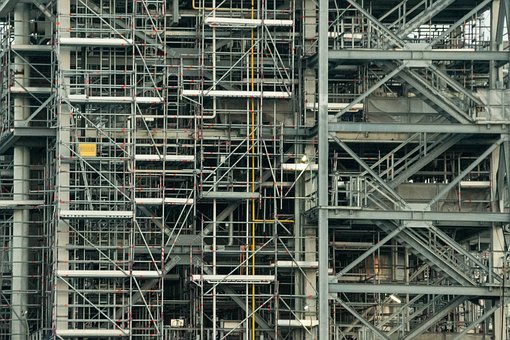 One agile industry that has been contributory to the city's GDP is the infrastructure and construction business.
The sector has enjoyed uninterrupted growth for over three decades, spending over A$80 billion on infrastructure projects and amassing $360 billion revenue per year.
One great tool that has been involved in the dynamics of the construction industry is scaffolding.
Every construction project requires scaffolding in Sydney to help workers perform their tasks without the dangers.
Understanding When You Need a Scaffolding Designed
Scaffolds are essential parts of a construction project because it provides the support and stability your workers need to perform their jobs.
Working from elevated heights poses a great risk that can cause injury or personnel's life and limbs.
Although small projects will not require you to have customized scaffolding, there are instances when it has to be considered.
Big projects involving great heights often need a scaffold custom-built to meet safety standards.
The importance of scaffolding design should never be underestimated because it carries the weight and ensures everyone's security. As such, you should always consider:
The scaffolds intended use
Worksite risks and potential hazards
Load bearing capacity
Ground condition and foundation stability
Requirements involved including bracing and anchoring
Edge protection materials
Supporting structure
The question of whether to have a scaffold custom-built is always an essential topic to consider.
Safe Work Australia has clear guidelines on scaffolding design and construction to guide to prevent work-related injuries.
---
Read Also:
---
Identifying Potential Risks and Hazards in a Construction Project
One of the essential steps that will keep your construction project safe is identifying risks and hazards.
When using scaffolding in Sydney, it is always essential to assess the entire worksite and determine several factors before setting the whole structure.
Pay close attention to the surrounding conditions, particularly the structural integrity of the ground.
Setting up your scaffolding on loamy soil or uneven ground means higher risks of having an accident.
Also, consider the type of work being performed before having a scaffold customized. This element has an influential effect on the design and stability factors of the whole structure.
Additionally, the amount of weight subjected to a scaffold – live and dead loads, affects its design and construction.
Material Selection Matters in Scaffolding Setup and Design
One early consideration before setting up scaffolding for your worksite is material selection.
Its strength and stability, as well as the load-bearing capacity of the installation. Also, try to consider the walk board material – either metal or wood, both offering a unique advantage or disadvantage.
Metal planks are quite sturdy but are prone to warping. On the other hand, wood planks differ in material but will not hold the same weight capacity as an aluminum plank.
Most construction industries in Sydney find value when owning their scaffold material.
Buying your scaffold material, whether you are a private homeowner or a commercial property holder, means quicker and reliable project coordination.
It also mitigates subcontracting costs and the associated risks of renting construction materials that are often much more expensive than an actual purchase.
---
Author Bio:
Ester Adams is a farmer of words in the field of creativity. She is an experienced independent content writer with a demonstrated history of working in the writing and editing industry. She is a multi-niche content chef who loves cooking new things.
---