Do you think technological advancements can replace planning and strategizing? Does having more giant pieces of machinery lay off intelligent brains from any occupation?
The mere answer to both questions is No. nonetheless, utilizing your resources is a big challenge to pull off these days.
To keep a construction project organized, project managers and contractors require effective communication and proper coordination amongst all the entire workforce if they hope to complete it successfully without any delays.
With various tasks at hand and numerous deadlines to follow, if there is no organization, there is always a risk of misplacing valuable paperwork or completely forgetting vital tasks necessary to complete the project.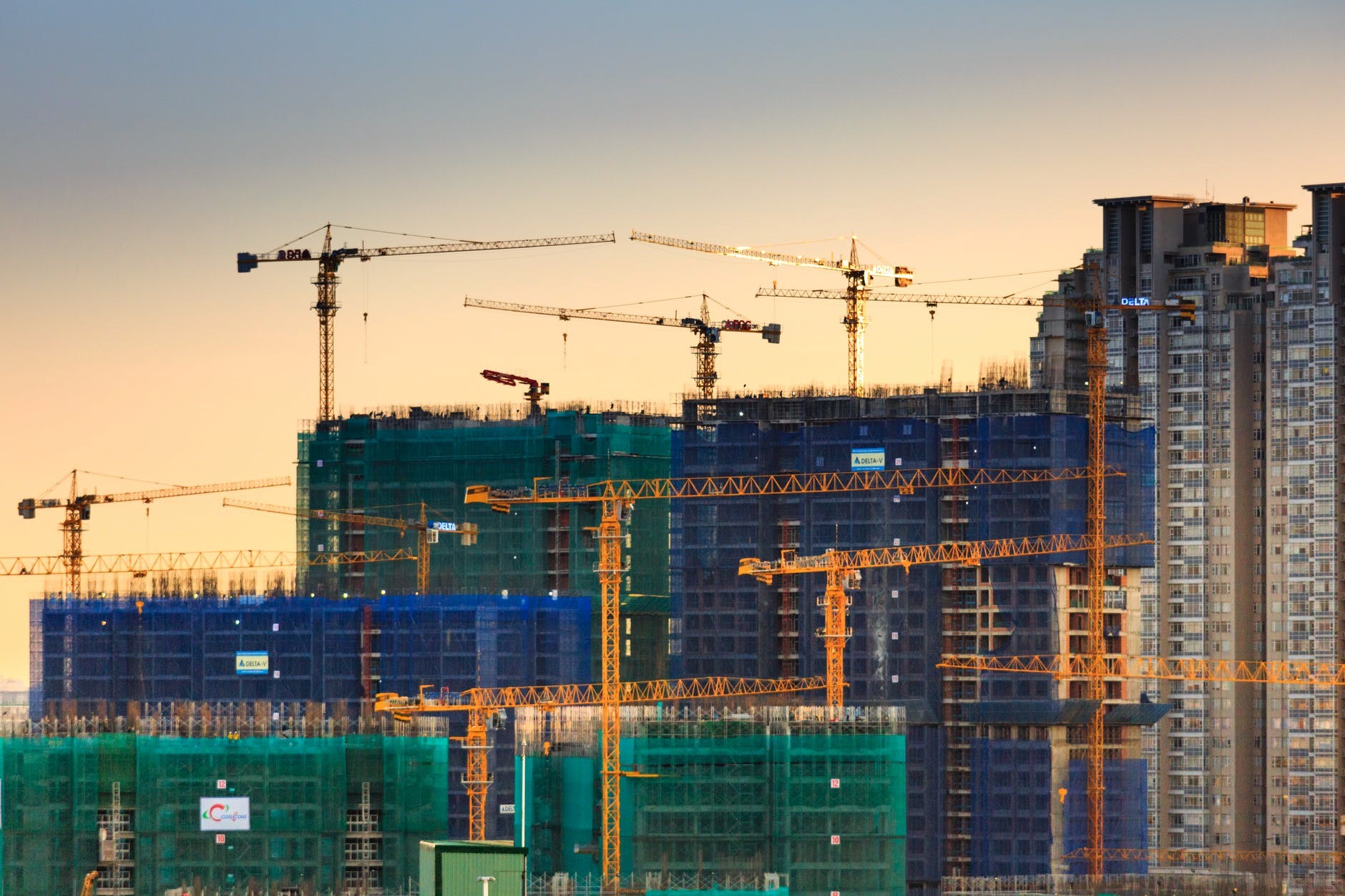 Judging by the search results on the internet, there are not many available project managers and contractors to revert to for help. Ranging from increased workforce productivity to an overall safer working environment, organizing a construction site has many benefits.
But you might ask, where should you start to achieve such a level of organization? Don't worry, as you have come to the right place.
This article will help you understand what measures you need to implement to organize a construction site to boost productivity and achieve successful completion.
Some of these measures are listed as follows:
---
Read Also:
---
Create an Effective Flow of Communication
Effective communication is crucial during each phase of a project. Project managers and contractors must create a flow of communication with every person present at the construction site.
It includes their entire workforce, all the suppliers, and every stakeholder involved in the project.
Doing such a thing will allow them to make the process go smoother, reducing stressful phone calls and emails when there is an issue.
With the help of a work execution platform, contractors and projector managers will have a facility to monitor changes, adjust the budget, and share important documents with their workforce on a centralized location.
Everyone can remain alerted and up-to-date and remove any need for phone calls and emails entirely.
Employee Satisfaction and Construction Equipment
Training your workforce is crucial if you want them to be safe and sound at the construction site. Moreover, workforce lodging is also a necessity to ensure uninterrupted operations and enhanced workforce satisfaction.
Asking them to attend training and safety programs will ensure that they accurately operate construction equipment, which will ensure their safety and the safety of others around them.
With the help of remote video surveillance techniques, you can keep an eye on your construction equipment to avoid any thefts and identify any safety hazards.
Make Use of Checklists
 Project managers and contractors have hundreds of tasks to complete during every phase of a construction project. To ensure that everything remains organized, they keep daily checklists to keep track of every job and activity.
For example, they should keep a safety checklist to ensure that their workforce follows safety protocols to avoid any injuries from occurring.
Such a thing will allow them to remain organized, increase employee productivity, and promote employee safety in one small package. It will be like killing three birds with one stone.
Utilize the Latest Technology
It is the year 2020, and technology has come a long way. It means that project managers and contractors should get on board and use the latest construction technology.
Handwritten paper logs and checklists are a thing of the past now. They should familiarize themselves with updated software and tools to increase organization at their construction site.
For example, the use of new and improved construction equipment will allow them to increase efficiency and promote workforce safety.
Effective Storage and Waste Management
At a construction site, there is a presence of materials needing disposal as there is a presence of materials required for construction.
To organize storage and waste management, project managers and contractors need to categorize materials by their types. For example, materials that provide safety should be kept separately from the materials necessary to complete the project.
They also need to ensure that every storage facility's design and construction is an appropriate match for the materials kept inside it.
Furthermore, an effective waste management plan needs to be in place and follows the rules laid out by the local environmental agencies and government authorities such as the HSE.
By doing so, they will remain organized, allowing them to take quick action in emergencies.
Maximising Public Safety
As most construction projects occur near public areas, maximizing public safety should be the topmost priority of every contractor and project manager to remain organized.
Signs should be placed near the construction site the let passers-by know of any risk or hazards.
Also, deny access to unauthorized personnel to the construction site. If someone requires access to the construction site, ensure the necessary permissions from the respective authorities.
Final Words
As construction site organization is always an ongoing process, you need to refer to previous construction projects to figure out what requires improvement and what went according to plan.
Always fall back to the construction plan to ensure that the team progress towards the goals seamlessly. Also, do not forget to document each and everything and not miss a single step in your next construction project.