The sport of tennis continues to be one of the most popular and enduring ways of keeping fit, having fun, and bringing out your competitive streak.
Popular worldwide, the game is enjoyed and played on a wide variety of surfaces, both indoor and outdoor, with spectators and watchers at home on television regularly astounded by the athleticism and skill of the world's best players.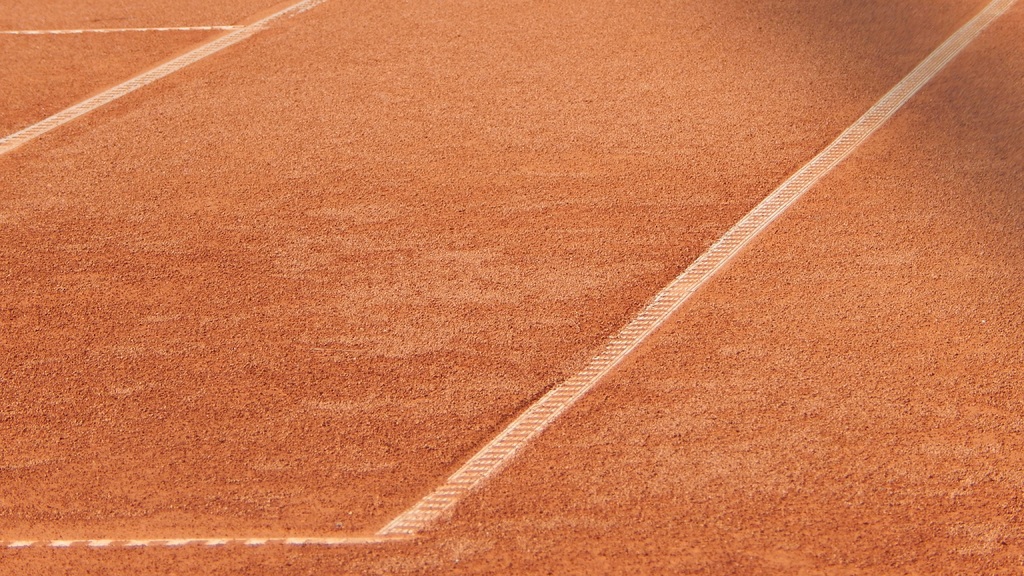 Tennis can be a relatively cheap sport to get into, with the only equipment required being sports clothing, a tennis racquet, and tennis balls.
Many local parks will have tennis courts, although they may be in varying states of repair. Many gyms and sports centers will have courts that are in better condition, but their popularity means that booking can sometimes be essential, and sports and tennis clubs can have long waiting lists that mean guaranteeing a game is difficult.
More and more people are taking advantage of the land that is tied up in their property ownership to turn over some of that land into a tennis court, providing a popular talking point for friends and family who visit, increasing the value and desirability of your property, and guaranteeing you a game whenever you desire.
So, what is involved in constructing a tennis court, and how do you go about building one?
Knowing Your Land
The first step is understanding what requirements you need. Do you have land that is big enough for example? A standard tennis court is 78 feet long by 38 feet wide, but you will also need to consider the space around the edges to give players space to move when playing shots.
The recommended overall dimensions, including this run-off area, are 114ft long by 56ft as an absolute minimum, and serious players with faster strokeplay would want to consider the larger recommendations of up to 132ft by 66 ft.
If you are considering building an indoor court, you will of course have to consider those dramatic overhead lobs that you will want to do from time to time and think also about height.
Recommendations vary between 16ft and 40ft, depending on where on the court this is and also to what level you are planning on playing.
Generally speaking, higher quality play requires larger dimensions, whereas recreational play will allow for smaller dimensions, which of course can reduce cost.
You may also have to consider issues of fencing, to stop those blistering serve that you will develop from disappearing off into the distance, or into next door's garden.
Finally, before thinking about construction, it is important to have an understanding of the land upon which you will be building the tennis court.
Of particular importance is how level (how flat) the land is, what sort of soil or drainage. It may be that your land is either not suitable for constructing a tennis court, or that it is more suitable for one particular type of court.
---
Read Also:
---
Finding a Contractor
It may be that you are fortunate enough to have the construction skills to build your own tennis court, although it is more likely that you will want to enlist the services of a specialist tennis court construction company.
Even if you do have the required skills to build your own court, it would still be wise to engage a specialist tennis court construction company.
They will have the specific knowledge and experience of the different types of tennis courts available as well as the intricacies of building different types of tennis courts on different types of land.
They will also have knowledge of any particular planning requirements that may be required in constructing a tennis court, helping you to navigate through any complex legal or zoning processes.
It is most likely that you will be looking to construct one of the artificial (clay, synthetic, hard, etc.) types of court, and a good tennis court construction company will be able to assist and advise you on the best type of court for your property.
Grass courts are of course an option, however, they are more often used for professional purposes rather than residential properties, although they may be suitable for your needs.
A specialist tennis court construction company will also take their time in getting to know you and your needs.
There are a number of important questions to be asked; who is likely to be playing on the court, how often is the court likely to be used, how fast or slow do you want the surface to be (as different types of surface are quicker or slower), how much time in regular maintenance do you have available to look after the court, are you looking to play tennis all year round or just during the summer months?
Everyone's requirements will be different, and you may not have thought about these important questions, but knowing the answers before you build will help you to get the most out of the construction experience as well as your playing experience after it is built.
Communication will be key as well, as a good construction company should be about more than just the construction, but about advice, suggestions, and good communication.
If you are doing the construction work yourself, it would be worth trying to seek out local suppliers who have experience in selling equipment for tennis courts, as well as visiting as many tennis courts as you can to see what has been installed.
Of particular value would be doing some research on what some of the most common surface types are for tennis courts in your area.
Even using a tool like Google Earth for checking satellite images would show you local tennis courts and you may be able to work out what surfaces are the most common from the comfort of your own home.
Summary
If you have space, a tennis court is a fun, healthy, and valuable addition to your property. Whether you do it yourself or with the help of a specialist tennis court construction company, you can finish up with something special that you can enjoy for years.