Sports are an excellent way to stay active and fit, especially nowadays because of the Covid-19 pandemic that has made people stay at home for extended periods.
People try not to go to sports clubs or ball courts for safety reasons, but that doesn't mean that they can't practice at home.
Many options are available for people to try out at home if they want to pass the time and stay fit.
Read on to learn more about some of the most popular sports that anyone can play in the comfort of their own home.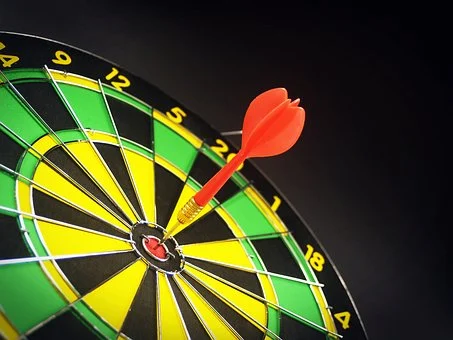 Darts
Darts is a sport that is quite popular worldwide and it can be a good choice for you to play at home.
It's a growing phenomenon because of the entertaining and competitive dart throwing tournaments, but it's also because of how fun and convenient it is to play.
Two or more players take turns throwing darts at a board that has numbered sections and a bullseye. Players at the start of the game have 501 points and the objective is to reach 0 by deducting points with every throw.
The points that get deducted depend on where the dart lands on the numbered sections on the board. Getting the bullseye every throw is great because that spot is 50 points.
Consider investing in a dartboard and some darts to enjoy playing a couple of rounds at home with your loved ones.
---
Read Also:
---
Table Tennis
Another popular sport that can be played at home is table tennis, which is also known as ping pong.
Players use small plastic or wooden paddles to serve the ball and they need 11 points to win. It's an addictive choice because of how entertaining it is, even if you're playing it alone.
Players can play it solo according to PingPongRuler.com by using a net to cover the other side and a ping-pong robot that can automatically play against you.
It's an interesting device that can come in handy for people that wish to play table tennis but don't have someone else to play with.
This sport is a great way to pass the time and it's even better when you make it competitive.
Soccer
Soccer is also known as football and it's the most popular sport in the world. It's a team sport that can have up to 11 players for each team, but the friendly soccer games that you play at home don't need that many players.
People can casually prepare drills to improve their skills and pass the time. Set up two spots for goals and divide people into teams to play casually.
Remember that only goalkeepers are allowed to use their hands and the rest of the players just try to dribble and maneuver the ball with their legs and feet.
Soccer or football is not the same as American football and it's a different sport with different rules.
Basketball
People can play basketball at home but they need to invest in a basketball hoop. Hoops come in different shapes and sizes and the choice is up to your preference, your budget, and the space you have at home.
You can score points by throwing the ball and letting it go through the hoop. The game is another team sport but it can be played alone as well.
Not only can basketball keep you busy and active, but it will also improve your strength, endurance, and stamina over time.
Basketball is a physically demanding sport, but it's very rewarding when you play it with other people.
Golf
Golf is an interesting and relaxing sport to play at home and you can play it indoors or in your backyard.
You can set up and prepare a miniature golf course with a custom putting greens and fairways. It doesn't have to be similar to a competitive golf course, but it can be a fun and casual game that you can play alone or with loved ones.
Consider researching online on how to prepare and build DIY miniature golf courses that are simple, fun, and entertaining.
Building your mini-golf course is part of the fun and it's a perfect way to spend your time. Invest in a couple of putters and hybrid golf clubs for you and your loved ones to use to play at home.
Archery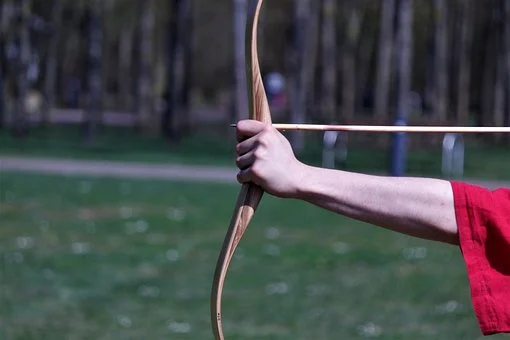 Archery is a sport that is similar to art and it's all about precision, focus, and finesse. You use a bow and arrows to try and hit your target from a distance.
Consider using soft arrows at home for safety reasons instead of real ones. It will take time and a lot of practice, but it's worth it because people can improve their discipline over time.
Archery needs all your concentration to hit the bullseye target, but don't be discouraged if you miss your shot a couple of times.
It will take a while to hone your skills, but the sport is quite enjoyable when you're practicing.
Boxing
Deciding to box at home can help you blow off some steam and it can improve your physical and mental state.
Consider investing in a large sandbag or mounted punching bag and start training yourself to punch while moving left and right.
It adds more power to your punches this way and it's a great way for cardio too because it's very physically demanding.
You will need to wear gloves to protect your hands and knuckles because they may get sore after every session, especially if you're a beginner.
Like any other sport, use ice packs and take hot showers to relax the muscles in your arms, shoulders, back, forearms, and hands.
Any physical activity that you casually do can be a sport and it doesn't have to be organized in a ball court or sports club.
You can have your little competition at home with your loved ones or close friends that you trust, keeping you safe, healthy, and active simultaneously.
The choices vary and the ones listed above can be excellent sports for you to try. Staying fit and active is important, especially during the social-distancing era.
Pick one you like best and enjoy them even if you play alone.