Fully functioning water heaters are helpful because they provide hot water for your appliances and faucets. Washing clothes, showering, cleaning dishes, and bathing aren't possible when your water heater unit can't keep up with the pace of household demand.
Over time, when your water heater works harder, it may result in issues that require professional repair services. If your water heater starts acting up and malfunctioning, it's best to respond quickly and troubleshoot the issues immediately.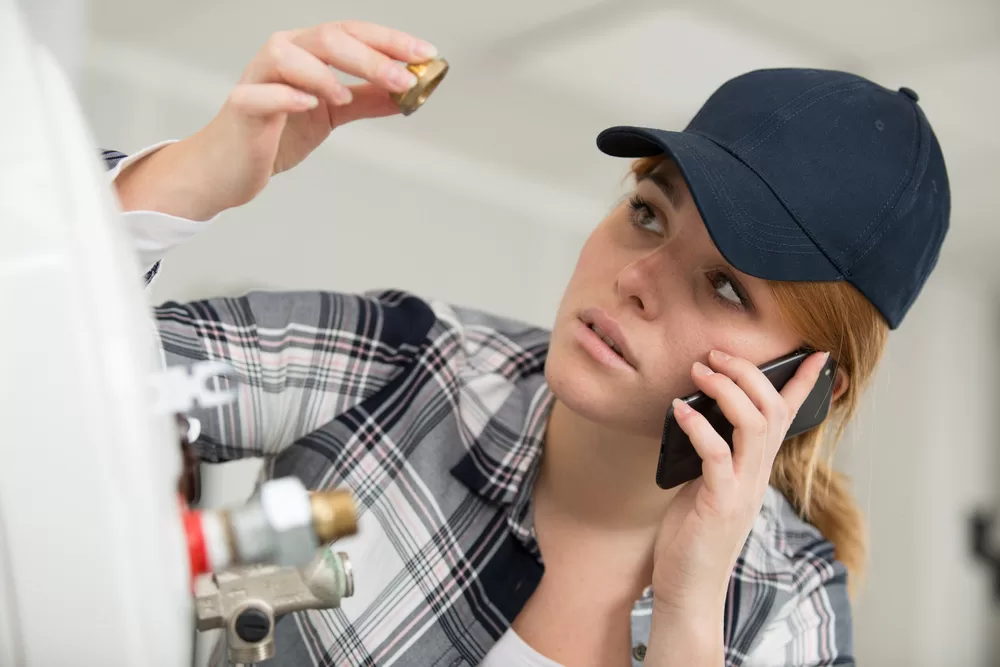 As a homeowner, you should know several common household water heater issues and the best ways to address them. Such may include the following:
1. Water Leaks
One of the common water heater issues you'll face at home is water leaks. Any water heater may leak eventually as your tank may rust, resulting in small cracks. However, it doesn't always mean that your tank is leaking.
When water leaks come from the top of your tank, it may signify the loss of water connections. Check to ensure your cold and hot water pipes are connected and not loose or rattling in some form. If leaks appear from the bottom, it can be a problem with condensation, which can be resolved by turning up your thermostat.
You may get water spills from the pressure relief valve or overflow pipe. But it may also be a sign of water tank corrosion, which means you need to get quality hot water installation.
2. Inconsistent Water Temperature
Inconsistent water temperature is another common water heater issue you'll encounter. Some of these water temperature problems may include the following:
If the water isn't hot enough, the cause might be crossed cold and hot connections, an undersized water heater, or a faulty thermostat. If you think it's due to crossed connections, try turning off your water supply and turning on your hot water faucet.
When the water is still flowing, it means crossed connection is the issue. Beyond this, contact a water heater expert to check your unit.
Lack of power and a faulty heating element or thermostat can lead to cold water. To resolve this, turn off the power and replace the blown fuses or reset tripped circuit breakers. You can also check the power switches to ensure power indicators are working and turned on. Then, check the thermostat to know whether it's getting power.
---
Read Also:
---
When the water is too hot, it means that your thermostat is on high settings. Check your unit's user manual to adjust the thermostat temperature.
These are some of the water temperature issues you may face with your water heater. If the issue is too complicated to fix, call a professional immediately to get the best water heater replacement.
3. Colored Water
Rusty-colored water means that your tank is corroding or rusting. It also indicates that your unit isn't working effectively and safely for your household. The best way to address this is to replace the anode rod, which prevents corrosion from collecting in your unit.
Luckily, corrosion issues can be resolved easily when caught on time. When the rod starts to rot more, the rust may spread to your tank, resulting in small cracks. Such cracks will lead to water leaks in the long run. If you don't want that to happen, take action immediately once you notice colored water.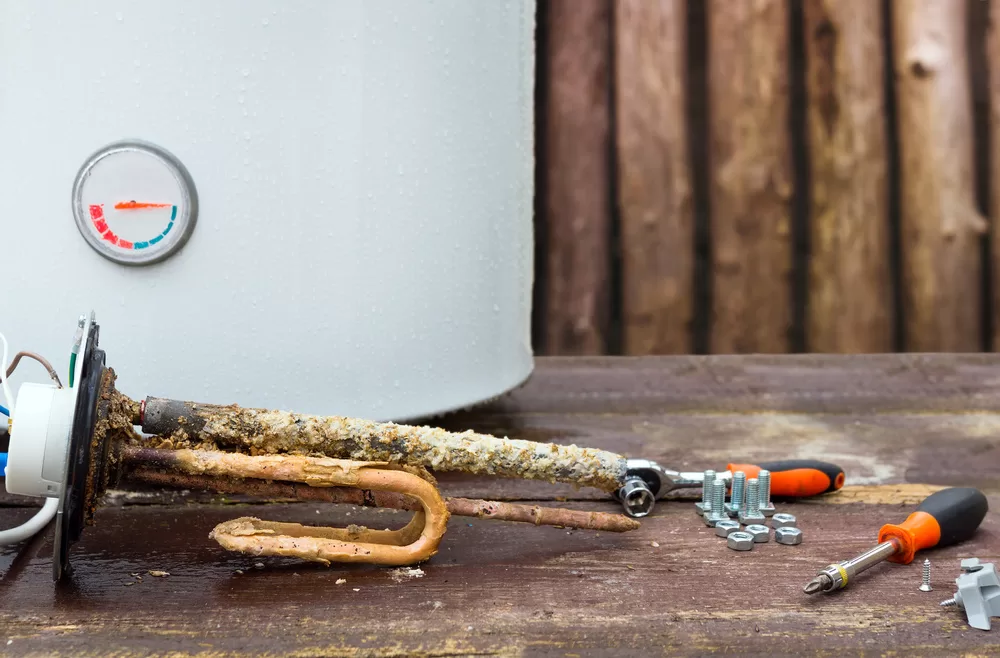 4. Noisy Water Heater
Typically, a noisy water heater isn't a major problem. But it can be annoying, particularly if you don't want any noise in your house.
There are various things that may cause water heaters to be noisy. It can be due to the excessive buildup of sediment and minerals that are causing the noise. To prevent that from happening, you must flush the water heater out often at least once a year.
The buildup may happen because of the sediments being burned by the heating element. As it starts to deteriorate, it may cause noises within your unit. If you hear a boiling sound, it's the sound of the unit overheating, causing pressure buildup. In that case, call professionals quickly.
5. Strange Smelling Hot Water
Once you notice an unusual smell when you're using hot water, there's a possibility that your tank might have bacteria buildup. To solve this, increase the water heater temperature so bacteria will die. Avoid using your hot water as you do this because extremely hot water may cause serious burns.
If possible, wait an hour before you use the water heater again. You should clean your tank with a bleach solution if the issue persists.
Conclusion
Water heaters are valuable units in any home. This is why it's essential to be aware of the common household water mishaps and ways to resolve them.
Nonetheless, while you can repair some water heater issues without professional help, more complex problems may require professional services. This is especially true if your unit is beyond repair and needs a replacement.