Home is where the heart is, and it's where all of us, all over the world, have been spending a lot more time over the past year.
So, it only makes sense that we begin to pay more attention to things that we may have ignored in the past.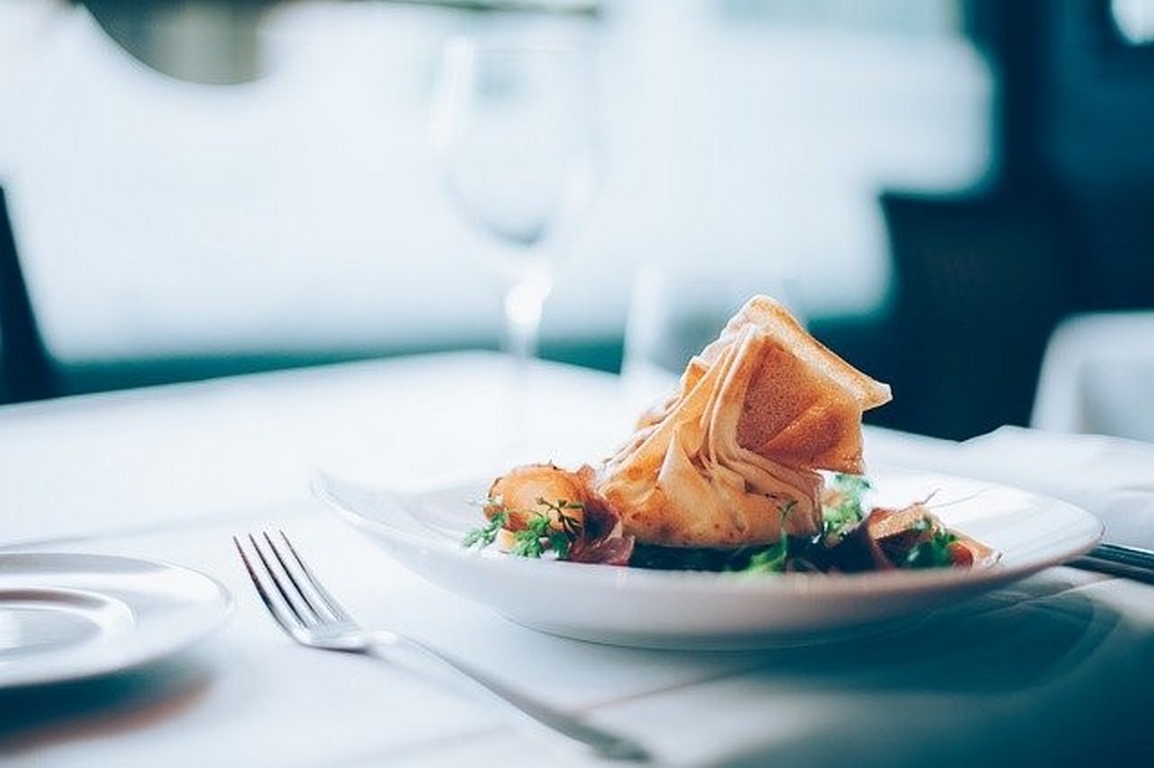 Whether your someone who likes to entertain their guests at home or not, creating the right ambience at the dining area is something that is magical.
It completely transforms the dining experience to something that is memorable and enjoyable, rather than just merely having a meal with other people.
If you've always wanted to have a memorable dining experience but don't really know-how, we're here to guide you to create the perfect ambience.
Setting the Table
The first thing you want to think about is what kind of theme you're going for, and once that's decided, you can work out how you're going to set the table.
When your guests or family walk in, the whole room will be an experience, but it will all centre around the dining table.
This is why you want to make sure that you really pay attention to how you'd like the table to be set.
If this is all new to you, you can do a bit of research online to look up different setting ideas that you can play around with.
Lighting
The lighting is what brings everything together and really sets the tone of the ambience that you're going for.
You can have a statement light hanging over the middle of the table. You can either go down the classic chandelier route, or you can look for more modern options, where you'll have a variety of artistic lighting fixtures to choose from.
If this is an evening meal, consider having a few candles lit, as this really softens the mood and gives an air of elegance to the whole setup.
If you're doing something during the day, then you should either consider doing it outdoors if you have a suitable space for it, because there's nothing quite like the sun and nature, and it sets the mood for a more easy-going experience.
If you'd like to do it indoors, then you can place a few mirrors around the room, as they will be able to reflect the natural light coming in through the windows and brighten up the room even more.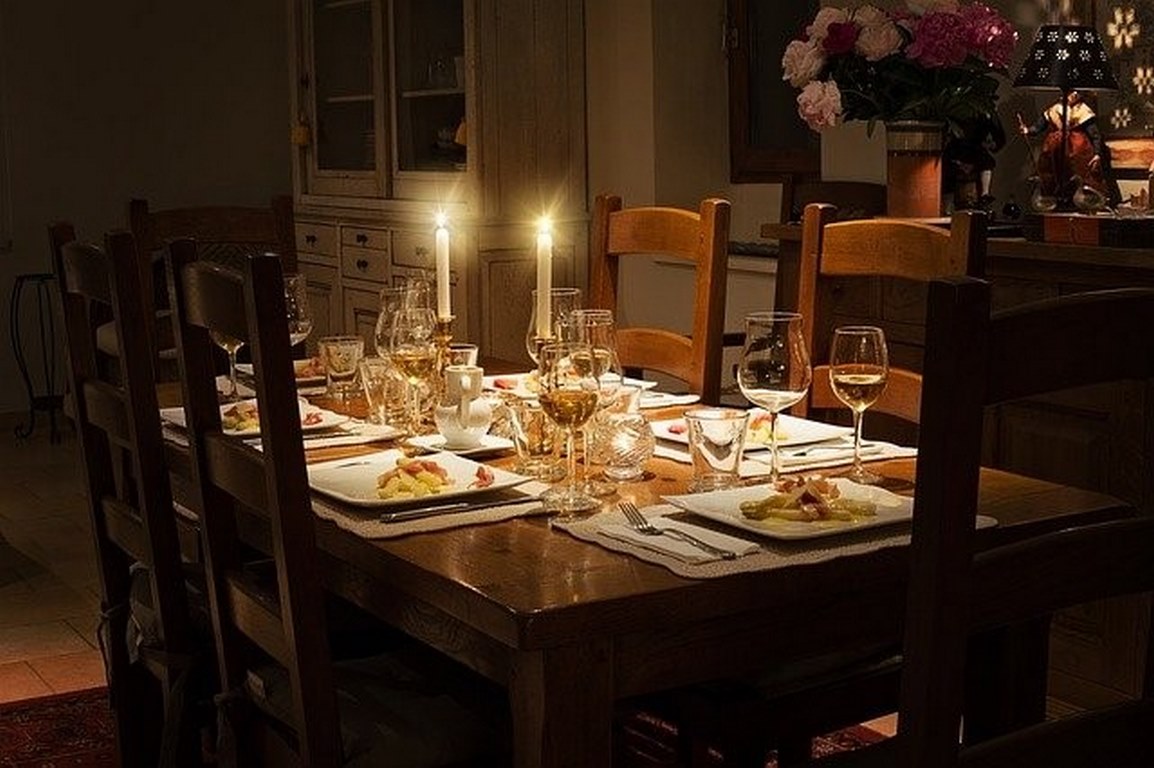 ---
Read Also:
---
Art & Decor
You need to have centrepieces on the dining table and around the dining room to contribute to the theme and to create an ambience with more substance.
The artwork on the walls is a must and decor that can be points of discussion are a great move, especially if you're having people over for the first time and are a bit nervous about how the conversation is going to go.
Something you may have gotten during your travels or an item that has a sense of nostalgia to it is always a good idea.
Remember to have light fixtures placed strategically over these works of art so that they stand out but in a subtle way.
Unique Touches
You always want to make it a memorable experience by adding unique touches that speak to your style and personality and can make the dining experience more than just sitting down to eat a meal, but something that you all enjoy together.
Put a runner down the middle of the table- this looks exquisite and you can play around with the colours as well.
If you and your guests are meat lovers, why not treat them with a Brazilian-style meat experience, where the meat is served on large skewers by waiters.
Take it a step further by serving them organic meat, which is bound to differ in taste. The options found at https://cleaversorganic.com.au/ give you an idea of how amazing organic meat looks.
This only means it will look incredible as a whole piece or kababs on a skewer. You can also have a fondue night, which is also something different to do.
Small touches like making name cards, having the napkins made into origami, or leaving little gifts on the plates are bound to cheer people up and surprise them.
Cutlery & Serving Items
People often do pay attention to detail, especially when it's time to eat. So do make it a point to get yourself a fancy or even fun cutlery set, depending on the occasion.
The same goes for your serving dishes and your plates. If you can afford china, then that's totally fine.
You can even opt to rent sets out if you like. Get out your best set of glasses and go all out. Note that even the lighting reflecting off of the glasses creates a touch of class.
Music
If you really want to add another dimension to the dining experience, then you should definitely consider playing some music in the background.
Make sure that it's not too loud though because then it will make conversing with one another harder to do.
You can even hire someone to play the violin, harp or piano if you want to take it up a notch. Music will definitely be able to add to the ambience and also fill in any gaps if there isn't much conversation, especially while you eat.
Flowers & Greenery
Don't forget to add a touch of nature to your setting. Get fresh flowers in, but make sure that you don't go overboard.
Perhaps around the room or in the middle of the table, but not so big that you can't see the people sitting across from you. You can also have a few plants placed around to add some colour and a touch of nature.
The suggestions mentioned here are bound to add numerous dimensions to the ambience in your dining area, and it will certainly make dining more than just a time where you, your loved ones and friends gather to eat.
Make it a point to change it up every once in a while, and you'll find that everyone will look forward to your dining experiences.