Are you looking to tie your home decor together with the perfect living room rug? You're in luck! A rug can be a great addition to any room and can add color, texture, and style. The right rug can completely transform a space and make it feel like home.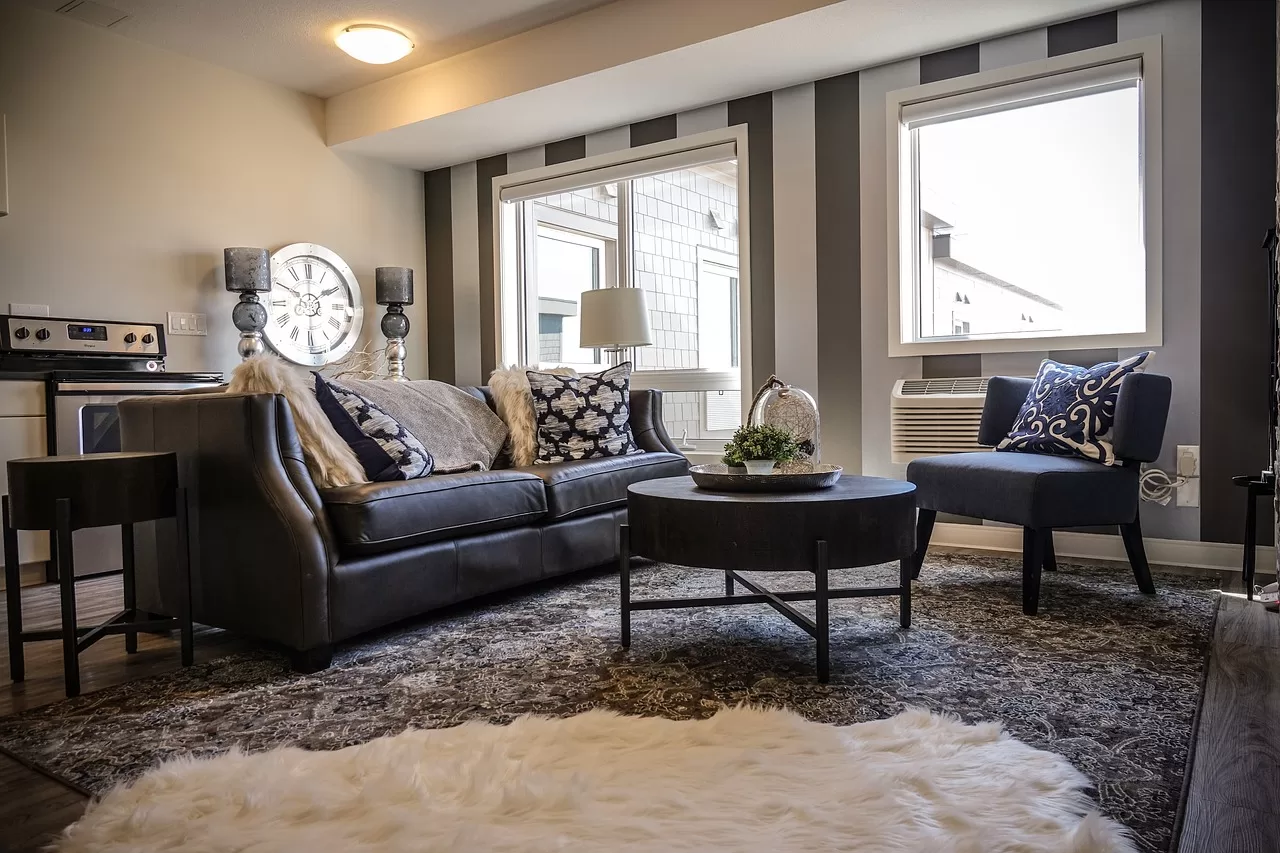 In this article, we'll explore some of the best living room rugs on the market today, from classic Persian rugs to modern flat-weave designs. So read on for all the tips you need to find the perfect rug for your space.
What To Look for In a Living Room Rug
When choosing a living room rug, there are several things to keep in mind. The first is the size of the rug. It should be large enough to fit under all of the furniture in the room, including the coffee table and any end tables.
The second is the shape of the rug. It should be proportional to the size of the room and furniture. Third is the color or pattern of the rug. It should complement the existing colors in the room and tie everything together.
Fourth is the material of the rug. There are many different materials to choose from, each with its own benefits and drawbacks. Fifth is the pile height. This refers to how thick or thin the rug is.
A thicker rug will be more comfortable to walk on, but a thinner rug will be easier to clean. Finally, consider whether you want a plain or patterned rug. A plain rug can be more versatile, but a patterned rug can add interest and personality to a room.
---
Read Also:
---
Best Living Room Rugs
Your living room is the first space that guests see when they enter your home. It's important to make a good impression and one way to do that is with a beautiful, stylish rug. But with so many options on the market, it can be hard to know where to start. To help you out, we've put together a list of the 10 best living room rugs.
These rugs are all different styles, but they have one thing in common: they're sure to make your living room look its best. From sleek and modern designs to cozy and traditional looks, there's something for everyone.
And because we know that everyone's taste is different, we've included a range of price points too. So, whether you're looking for an investment piece or something more affordable, take a look at our top picks below.
How To Choose the Right Rug for Your Living Room
When it comes to choosing the right rug for your living room, there are a few things you'll want to keep in mind. First, think about the overall style of your living room and what kind of rug would complement it.
If you have a traditional living room, for example, you might want to choose a more classic-style rug. Conversely, if your living room has a more modern feel, you might opt for a contemporary-style rug.
Next, consider the size of your living room and how much furniture you have in it. You'll want to make sure that the rug you choose is large enough to accommodate all of your furniture without being too small or too big.
Use a tape measurer to get precise measurements of your living room before shopping for rugs. A colorful oversized rug may suit the space.
Lastly, think about the colors and patterns you want in your rug. If your living room is already fairly colorful, you might want to choose a more subdued rug with simpler colors and patterns.
But if your living room is on the more neutral side, you can go for a bolder rug with brighter colors and patterns. When in doubt, opt for a timeless pattern like stripes or chevron that will never go out of style.
How To Care for Your Living Room Rug
When it comes to living room runner rugs, there are a few things you need to keep in mind in order to keep them looking their best. Here are a few tips on how to care for your living room rug:
Vacuum regularly – This will help to keep dirt and dust from building up and making your rug look dull.
Spot clean as needed – If there are any spills or stains, be sure to spot-clean them as soon as possible.
Protect from sunlight – Sunlight can cause fading, so try to keep your rug out of direct sunlight whenever possible.
Rotate periodically – This will help to even out wear and tear and keep your rug looking fresh for longer.
Conclusion
With so many choices available, it can be difficult to choose the right rug for your living room. But by paying attention to size, color, and material, you'll be able to find the perfect rug that will tie your home decor together.
Whether you opt for a traditional look or something more modern and contemporary, there is a living room rug out there that will fit your style perfectly. So take some time and browse around different options until you find the one that best suits your home!