Robotic swimming pool cleaners are amazing machines that can clean your pool with minimal effort. But there's a lot more to these little cleaners than meets the eye. Here are some interesting facts about robotic swimming pool cleaners you probably didn't know.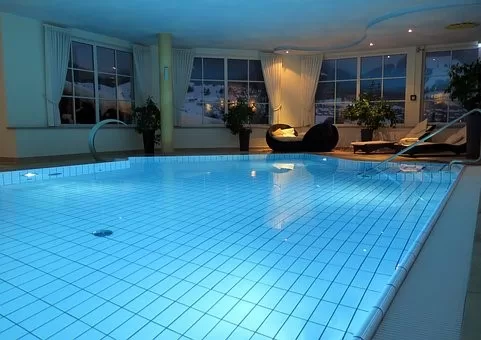 Highly Efficient
As a pool owner, nothing is more important than keeping your pool clean and healthy, and robotic swimming pool cleaners are making that easier. With sophisticated sensors and powerful motors, these cleaners work hard to keep debris at bay while ensuring the water chemistry stays balanced.
A robotic pool cleaner can save you time by quickly finishing the job with minimal effort. So if you're looking for a fast and efficient way to keep your swimming pool sparkling clean at all times, a robotic cleaner could be your ideal solution.
However, you need to be mindful of the type of pool cleaner you choose. Different models have different capabilities and features, so it's essential to read up on the various models available before making a purchase.
For instance, some robotic pool cleaners have advanced filter systems that detect and remove larger debris, while others have special brushes that help scrub away dirt and algae.
Your pool's size and shape will also determine which robotic pool cleaner is best suited to your needs. Usually, larger pools require more powerful robots capable of covering more ground.
---
Read Also:
---
Save You Money
You know how much time and money goes into keeping your pool looking pristine. But did you know investing in a robotic pool cleaner could help save you money and keep it looking even better?
Robotic pool cleaners are fully automated, meaning once you navigate its path through your pool, all the guesswork is taken out of vacuuming, scrubbing, and other maintenance tasks are generally done by hand.
Plus, robotic cleaners search for debris using advanced sonar techniques, so your pool is vacuumed and scrubbed even more thoroughly than if you were to do it yourself. Investing in a robotic cleaner also allows more free time, so what you're essentially buying is extra peace of mind.
Whether you need different leisure at the end of a draining day or a more vigorous application of cleaning solutions to keep it safe for swimming, a robotic cleaner can make it easier for all involved.
Independent Filtration System
With all the advancements in intelligent technology today, it's no surprise that even pool cleaning can be done with the help of robots. Robotic pool cleaners are incredibly efficient and effective – they have an independent filtration system that keeps all the dirt and debris out, leaving your pool sparkling clean.
As the homeowner, this means much less work for you regarding scraping walls and floors and skimming surface debris. The filtration system also ensures that your pool's water chemistry is balanced, so you don't have to worry about it.
Plus, the cycle time for robotic cleaners is much faster than manual cleaning methods, meaning you can get back into the pool quickly.
Moreover, these robotic cleaners are self-contained and don't require an external pump or filtration system to operate effectively, so you don't have to haul one up from the basement. Often, you only have to press a button and watch it go about its job.
And since these machines are designed for in-ground pools, they can usually be used above ground, making them an even more attractive option. Plus, with multiple cleaning modes, you can customize the cleaning to suit your needs – from quick maintenance to more thorough spot cleaning – making them an excellent investment for any pool.
Balance Pool Chemicals
Robotic pool cleaners, once an expensive and niche piece of pool equipment, are becoming increasingly common, and for a good reason. They make the once arduous pool-cleaning process surprisingly easy and enjoyable and actively use advanced technology to balance your pool's chemistry without any manual effort.
These robots measure pH and alkalinity levels in the water and alert you if adjustments are needed – eliminating guesswork and ensuring that swimming can be enjoyed in a healthy and safe environment.
This means you can rest assured that your pool is always in the best condition, allowing you and your family to enjoy it with peace of mind. Who knew cleaning your pool could be this simple (and even fun!)?
Low Maintenance
Owning a pool is known to come with a certain amount of upkeep, but now, robotic pool cleaners make it easier than ever to keep your collection looking its best with little effort.
These automated machines are more efficient and thorough than manually skimming the surface or using manual vacuum cleaners and require minimal maintenance, so you don't need to worry about forgetting to clean the filter regularly or scheduling regular repairs.
In addition, these devices require very few chemicals and energy to operate- meaning you'll save money in the long run without compromising on cleanliness.
At the very least, robotic pool cleaners make keeping your pool clean and safe an absolute breeze, so you can enjoy swimming worry-free. With robotic cleaners caring for your pool, you can swim in your pristinely maintained backyard oasis whenever you'd like.
Top-Notch Technology
Robotic pool cleaners can help you get the chore of cleaning your pool done in half the time, and these robot companions do it with top-notch technology.
From ridding the collection of debris to scrubbing away at any dirt or algae on its surface, these robots can make keeping your pool crystal clear easier than ever. With intuitive navigation and robust cleaning systems, robotic pool cleaners already outshine traditional skimming and scrubbing methods — which aren't necessarily easy.
They are self-reliant, so you can simply set them in your pool and forget about it. Technology doesn't get much better than this when enjoying a beautiful backyard oasis with minimal upkeep involvement.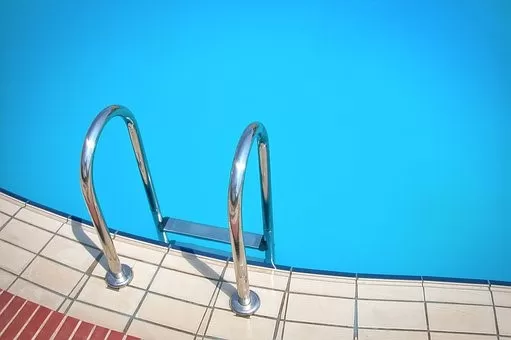 In conclusion, robotic swimming pool cleaners are an excellent investment for any pool owner. The top-notch technology of robots can provide excellent coverage of all areas of the pool, which means you don't need to do it yourself.
Investing in a robotic swimming pool cleaner can be an excellent decision for anyone who wants to clean their beloved pools with little hassle.