Decorating a rented apartment can be a challenge. You want your space to feel like home, but you don't want to spend too much money on decor that you won't take with you when it's time to move out.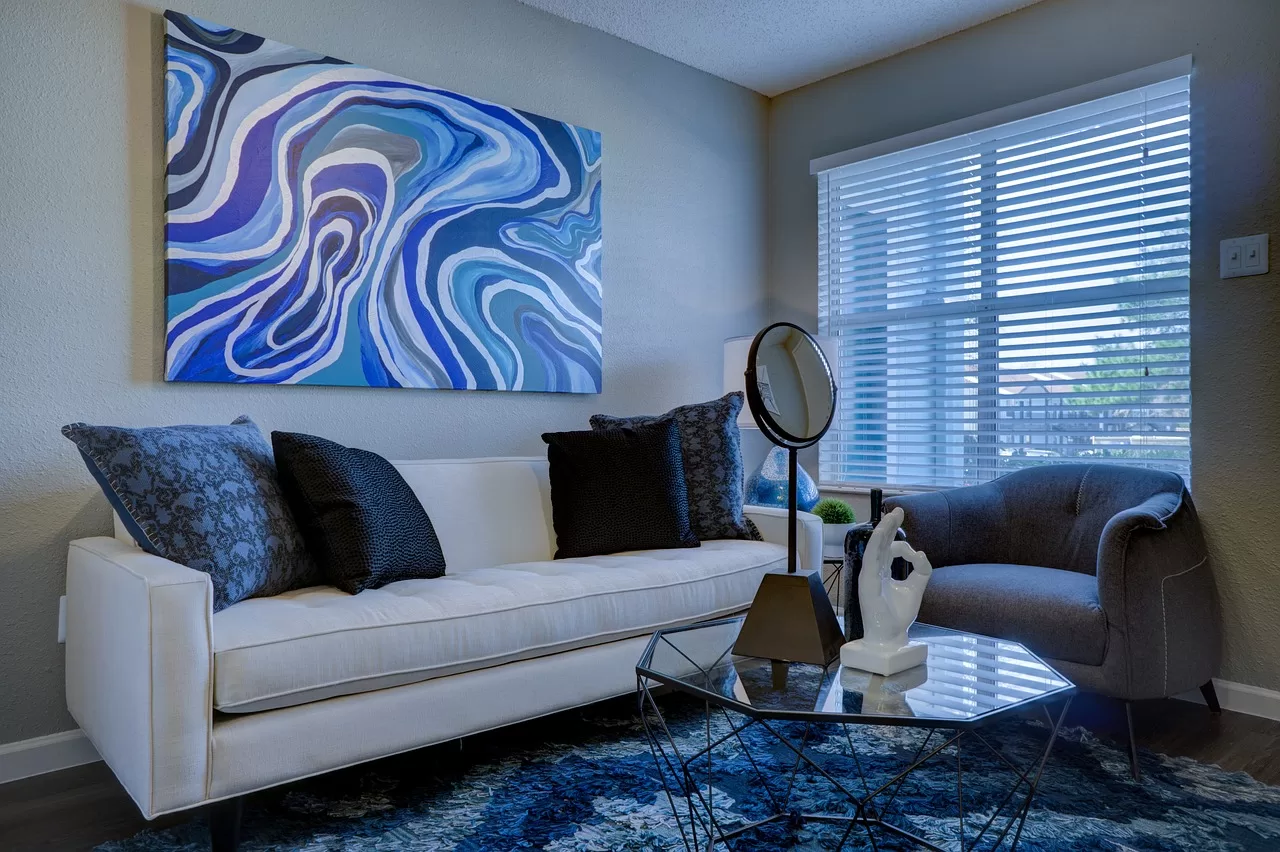 One of the best solutions is to incorporate rugs into your design plan. Rugs can instantly transform a space and make it look more inviting and homier. In this blog post, we'll discuss why rugs are so essential for decorating your rented apartment and how you can use them to make the most of your space.
We'll also share some tips on where to find the best rugs for your needs and how to properly care for them so they last longer. Read on to learn more!
How To Choose the Right Rug for Your Apartment
When it comes to choosing the right rug for your apartment, there are a few things you need to keep in mind.
First and foremost, you need to think about the size of the rug. It should be big enough to cover the entire floor space, but not so big that it feels overwhelming.
Secondly, you need to think about the color and pattern of the rug. You want something that will complement your existing décor and furniture. A beautiful boho rugs for your apartment can suit the look.
Finally, you need to think about the material of the rug. There are a variety of materials to choose from, so you need to select one that is durable and easy to clean.
---
Read Also:
---
Area Rugs
There are a few things to keep in mind when shopping for area rugs. First, consider the size of the room and the furniture in it.
You'll want to make sure the rug is large enough to fit under all of the furniture, but not so large that it overwhelms the Room: Consider the layout of your room and decide what shape of the rug will work best. If you have a lot of furniture, a rectangular or oval rug may be best. If you have a smaller space, a round or square rug may be a better option.
Choose Your Material
Area rugs are available in a variety of materials, each with its own benefits and drawbacks. Natural fibers like wool or cotton are durable and easy to clean but can be more expensive. Synthetic materials like polyester or nylon are less expensive and stain-resistant, but not as durable.
Pick a Pattern
There are endless options when it comes to patterns and designs for area rugs. Choose something that fits your personal style and complements the rest of your decor.
Consider Your Budget
Area rugs can range in price from very affordable to very expensive. Set a budget before you start shopping so you don't fall in love with a rug that's out of your price range
Persian Rugs
Persian rugs are the perfect way to add a touch of luxury to your rented apartment. These beautiful rugs come in a wide variety of colors, patterns, and sizes, so you can find the perfect one to fit your space.
Here are a few tips on how to choose and use Persian rugs in your decor:
Choose a rug that compliments the color scheme of your room. If your walls are white or pale, go for a brighter rug; if they're dark, opt for a richer hue.
Consider the pattern of the rug. Solid cream-colored rugs can be used to anchor furniture or define spaces; more intricate designs can add visual interest to a room.
Think about the size of the rug. It should be large enough to cover the floor space you want it to, but not so big that it feels overwhelming in the room.
Placement is key when using Persian rugs. They look best when centered in a room or under furniture, like a coffee table or dining table.
Turkish Rugs
If you're looking for a way to add some personality to your rented apartment, rugs are a great option! Turkish rugs are especially beautiful and can really help to make your space feel more like home. Here are a few tips for choosing and using Turkish rugs in your decor:
When choosing a Turkish rug, consider the colors and patterns that will work best with your existing furniture and decor. You can find both traditional and contemporary designs to suit your taste.
To get the most out of your rug, use it as a focal point in your room. Place it in an area where it will get plenty of foot traffic or where you'll be spending most of your time. This will help to ground the space and make it feel more inviting.
Once you've placed your rug, be sure to keep it clean! Regular vacuuming and spot-cleaning will help to keep it looking its best.
Where To Place Your Rug in Your Apartment
If you have a small apartment, you might be wondering where to place your rug. Here are some tips:
Rugs can help define a space and make it feel cozier. Place your rug in the living room or bedroom to create a cozy reading nook or conversation area.
If you have hardwood floors, consider placing a rug in the dining room or kitchen to add warmth and style.
Entryways are another great place for rugs. Not only will they add style, but they'll also help protect your floors from dirt and moisture.
Bathrooms are another great option for rugs. Choose a machine-washable or waterproof rug to place in front of the sink or bathtub.
Conclusion
Rugs are a great way to add style and personality to your rented apartment. They can easily be used as the focal point of a room or simply be layered with other pieces for an eclectic look.
With so many different colors, textures, and sizes available, you are sure to find just the right one for any space in your home. Whether you choose natural fibers or synthetic materials, rugs will help make your rental feel more like home in no time!