Air fryers are one of the buzziest cooking machines on cooking blogs and social media accounts.
Pop chicken wings, French fries, or countless other snacks into its magical basket, and a few minutes later, you'll have a crispy exterior and tender interior that rivals traditional deep fat frying.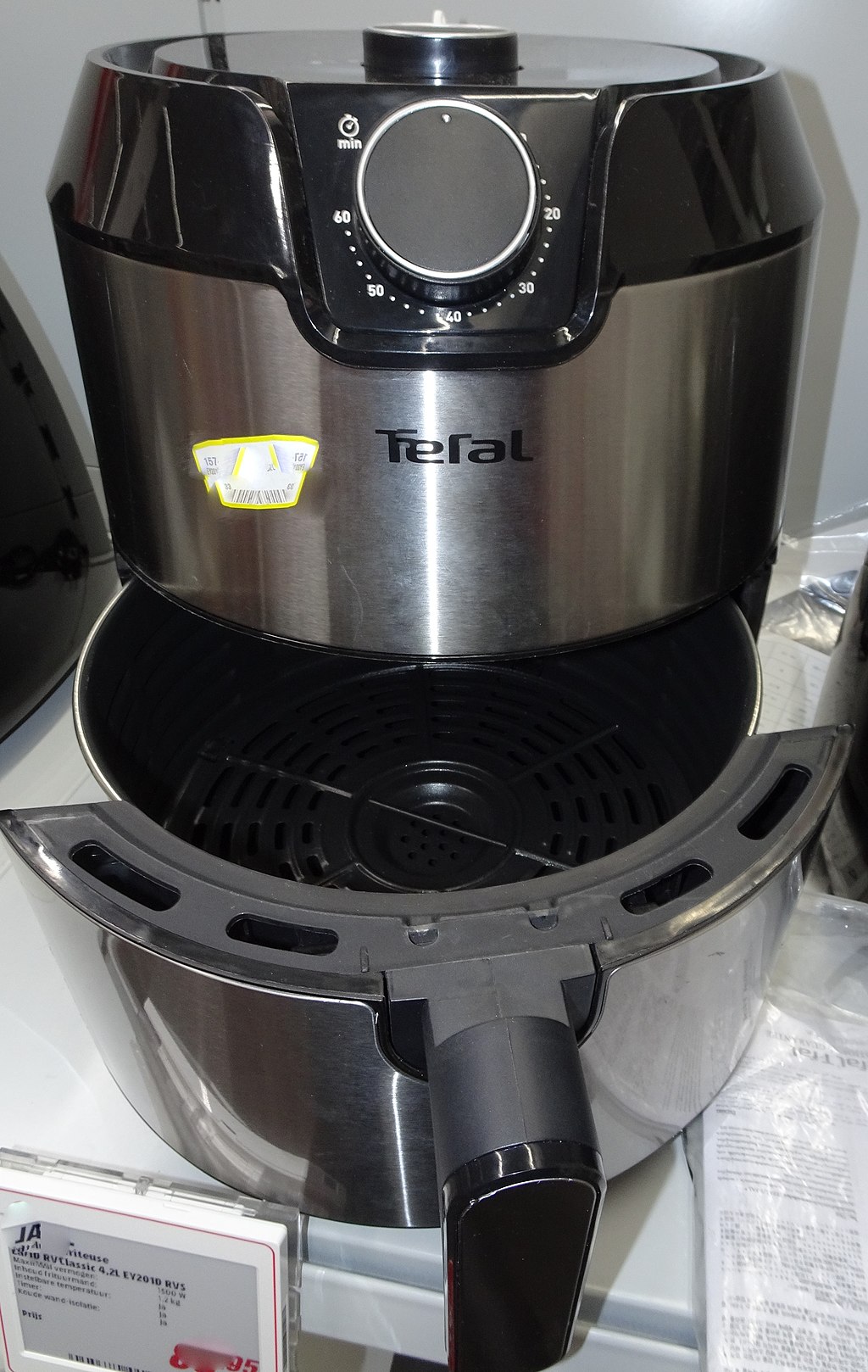 If you've been on the fence about whether the countertop kitchen gadget is right for you, check out the benefits of using an air fryer below.
Contemplating whether or not to buy the latest trendy cooking gadget? Check out these ten benefits of using an air fryer.
Reduces Your Risk of Disease
Several studies have linked fried foods with an increased risk of diseases. Eating fried foods high in fat and calories puts you at greater risk of developing heart disease, high blood pressure, and type 2 diabetes.
By switching from deep-fried to air-fried foods, you can improve your health while still enjoying your favourite foods.
Makes Healthy Eating Easier
With an air fryer, you won't need to forego your favourite fried foods to improve your health.
Air-fried foods require 70-80% less oil than their deep-fried alternatives. This reduces both the overall calories and the fat content of your food, making a healthy diet and lifestyle changes easier than ever.
---
Read Also:
---
Cuts Down on Harmful Chemicals
In addition to their high-calorie content, deep-fried foods may contain a harmful chemical called acrylamide, which studies have linked to several types of cancer.
By contrast, one study showed that air fryers lowered acrylamide levels in fried potatoes by 90%.
Fewer Safety Risks
The large quantities of scalding oil required for deep-fat frying can easily lead to splashes, spills, and burns.
By avoiding oil altogether, air fryers have far fewer safety risks. Plus, almost all models have an external handle that makes it safe and easy to remove the inner basket.
No Oily Messes
With an air fryer, you'll never have oil splatters that leave your countertops greasy and your clothes ruined.
Because the inner cooking area is entirely enclosed, air fryers are almost entirely mess-free!
Easy Clean-Up
Most air fryers use non-stick materials that make for easy clean-up. Simply wipe the air fryer out between uses and deep clean at least once per week.
Some newer models even have dishwasher-safe baskets and accessories.
Kid-Friendly Cooking
Because of their safe cooking method and easy cleanup, air fryers are big kid-friendly. The external handle means there's no need to touch hot surfaces or use hot pads.
They're perfect for kids to heat up quick breakfasts and afterschool snacks like frozen waffles, French fries, tater tots, and chicken nuggets.
Cuts Cooking Time in Half
Air fryers circulate hot air to cook food in around half the time it would traditionally take to cook it in the oven.
Unlike an oven, air fryers don't require any preheating, saving you even more time in the kitchen.
Plus, frozen foods can go straight from the freezer to the air fryer, so there's no need for defrosting. They're a great option for busy families or people who don't have time to cook.
Makes Leftovers Taste Better
Let's be honest; no one likes soggy leftovers. With an air fryer, you'll never have to eat soggy pizza, egg rolls, or chicken wings ever again.
Plus, heating your leftovers in the air fryers prevents those messy splatters on the inside of your microwave.
Try Fun New Recipes
Air-fryers can be used to cook just about anything. The magical countertop device can whip up everything from churros and donuts to jalapeno poppers and cauliflower wings.
Consider it the perfect excuse to branch out and try something new in the kitchen!