We all want our homes to look their best. But when it comes to making our houses look beautiful, there's more to it than just curb appeal. A well-built, beautiful fence surrounding your home can add value and appeal to any property.
A good quality fence can make all the difference, from increased security and privacy to improved aesthetics and home value. Whether looking for something low-key and practical or something that makes a statement, a well-built fence will always be an excellent investment in your property.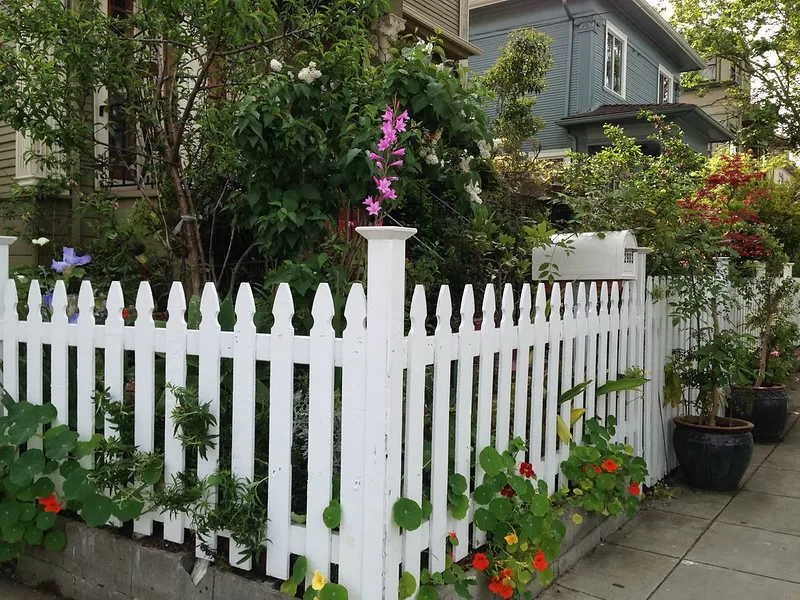 So, if you've been thinking about getting one for your home, now's the time! Let's take a closer look at the six benefits of having a well-built, beautiful fence that will make it worth every penny in the long run.
Increased Home Value
Having a sturdy and beautiful fence around your home can dramatically increase the value of your property. A good wall looks great and adds an element of security and privacy to your home. This gives potential buyers more peace of mind when considering purchasing your property.
Having a nice fence around your home also makes it stand out from other properties on the market. It creates an attractive border around your house that draws attention and adds to its aesthetic appeal. In some cases, this could even tip the scales for potential buyers choosing between different homes for sale.
On the flip side, a shoddy-looking fence installation can detract from your exterior's appearance and reduce property value. Always hire a professional fence contractor for your installation if you're not confident to tackle the job yourself.
---
Read Also:
---
Security and Privacy
By erecting a sturdy barrier around the perimeter of your home, you can be sure that no one can access your yard without permission. This helps keep unwanted visitors out while providing extra peace of mind for those living in the home.
Having a good fence also makes it more difficult for intruders to break into your house or steal possessions you may have stored in the backyard. The added layer of protection ensures that your family and belongings remain safe and secure. Furthermore, it allows you to enjoy spending time in your yard without worrying about being disturbed by passersby or nosy neighbors.
Finally, a good fence also adds privacy to your home by blocking out the view from the outside. This lets you relax and enjoy some peace and quiet in the comfort of your own backyard without worrying about prying eyes. It's an invaluable asset that can help make life at home more tranquil and enjoyable for everyone living there.
Reduced Noise Pollution
Even the most slight sound can become annoying when it's constantly present, so blocking out outside noises can make a big difference in your home life. An 8 foot high fence acts as an acoustic barrier, reducing loud sounds from entering your yard and disrupting the peace. This allows you to enjoy time outdoors without being disturbed by traffic, loud music, or other noisy activities.
The noise reduction also works both ways – it helps keep sound from escaping your property and disturbing your neighbors. This means that you don't have to worry about loud conversations or music coming from your backyard making it difficult for them to relax in their own homes. A good fence ensures that everyone enjoys the privacy of their property without compromising on peace and quiet.
In addition, a properly built fence can even help reduce lower-frequency sounds such as those produced by barking dogs or revving engines. Acting as a buffer between two properties ensures that any disturbances are kept at bay and not heard by either residence.
As such, having a good fence around your home is one of the best ways to ensure complete peace and tranquility while enjoying time outdoors in your backyard.
Improved Curb Appeal
A nicely designed fence provides a frame for your yard, adding a touch of elegance and sophistication to the property. This can make the house look more inviting and attractive, which is always beneficial if you decide to sell or rent it out.
Moreover, good fencing materials are usually low maintenance and long-lasting. This means you won't have to worry about repairs or replacements any time soon, saving you money. Having an ornamental fence installed around your property also creates a sense of security by providing visual barriers that are difficult for people to climb or breakthrough.
Attractive Outdoor Space
You can use the fence as a backdrop for your garden or patio area, or choose from various decorative designs to complement the look and feel of your home's exterior. This way, you can add some personality to your outdoor area while still keeping it secure and private.
Having a nice fence also helps protect your outdoor furniture and plants from wind damage and animals. The right fencing material will keep it safe from inclement weather, allowing you to enjoy spending time outside without worrying about things getting ruined by the elements. Not only this, but you won't have to worry about animals digging up or trampling on your flowers and vegetables either.
Low Maintenance and Durability
In addition to its attractive qualities, a properly installed fence is also highly durable and low maintenance. Depending on the material you choose, your fence can last for years without needing much upkeep.
Wood fences are a popular choice as they can be stained or painted to match your home's exterior while providing a natural look and feel. Vinyl fencing is another great option that requires little maintenance and won't chip or rot over time.
No matter what material you choose for your fencing project, you can rest assured that it will remain secure, attractive, and reliable for years to come. With the right care and maintenance, your beautiful new fence will be the perfect addition to any outdoor space while serving its purpose simultaneously!
Conclusion
The materials used for a well-built, beautiful fence are usually durable and long-lasting. And the installation process is simple and convenient too. Depending on the manufacturer's warranty type, you should enjoy peace of mind knowing that your fence will last for many years. Regular maintenance will help keep your fence looking good and functioning properly for many years.